The first civil e-plane gets off the ground in Canada
Dec 11, 2019 05:09 PM ET
The first civil fully electric airplane in the world was piloted in Vancouver a month ago.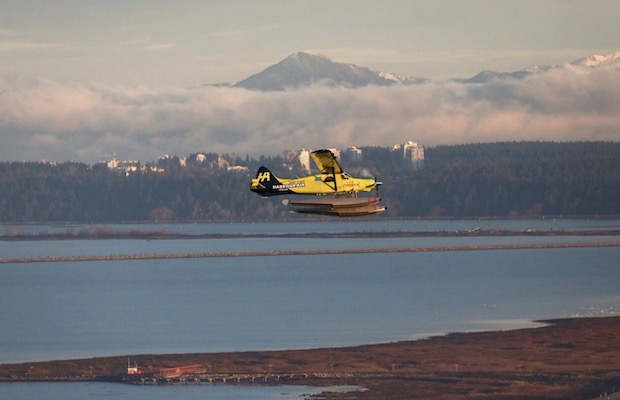 The launch of the first commercial e-plane proves that civil electric aviation can work.
The airplane's motor was designed by magniX – an engineering company from Seattle. The developer worked together with the world's major seaplane airline – Harbour Air. Annually, about 500 thousand passengers use the services of Harbour Air. The airline's aircraft flies between Whistler, Vancouver Harbor, neighboring isles and coastal regions. The innovation is expected to provide airlines with considerable economy, eliminate harmful emissions, and introduce the era of electric aircraft.
Air transport is among the most fast-paced sources of CO2. More and more passengers start using airplanes, while novel solutions are hard to take off to the sky. The ICAO encourages optimization of air route network, along with application of lightweight materials and biofuel-powered engines.
The first electric airplane is De Havilland Beaver DHC-2 modified with an electric motor. The seaplane is 62 years old, it takes 6 passengers aboard. The pilot who took the plane from the ground was head of Harbour Air – Greg McDougall.
The airline's ambition is to equip all their planes with electric motors. This would mean both fuel efficiency and millions of maintenance economy.
The electric plane is subject to further safety and reliability testing as well as certification and approval by the corresponding bodies. According to Canadian Minister of Transport, in case the e-plane proves its reliability, it will mean a tendency toward eco-friendly aviation.
Another issue the e-aviation faces is battery storage capacity. A plane similar to DHC-2 has a flying range of around 100mi powered by Li batt.
SOLAR DIRECTORY
Solar Installers, Manufacturers