Top Solar Energy Storage Products
Top Solar Batteries and Energy Storage Systems
In this post, we have listed the best solar battery storage solutions for 2021. The storage systems are categorized according to size and whether they integrate an inverter. Besides, the article throws light upon such questions as types of batteries, their advantages and disadvantages, things to consider, and others.
See also: Storage News | Top Energy Storage Batteries Stocks | Best Solar Storage Products | Top Energy Storage Companies | Top Energy Storage Batteries ETFs
How Solar Batteries Work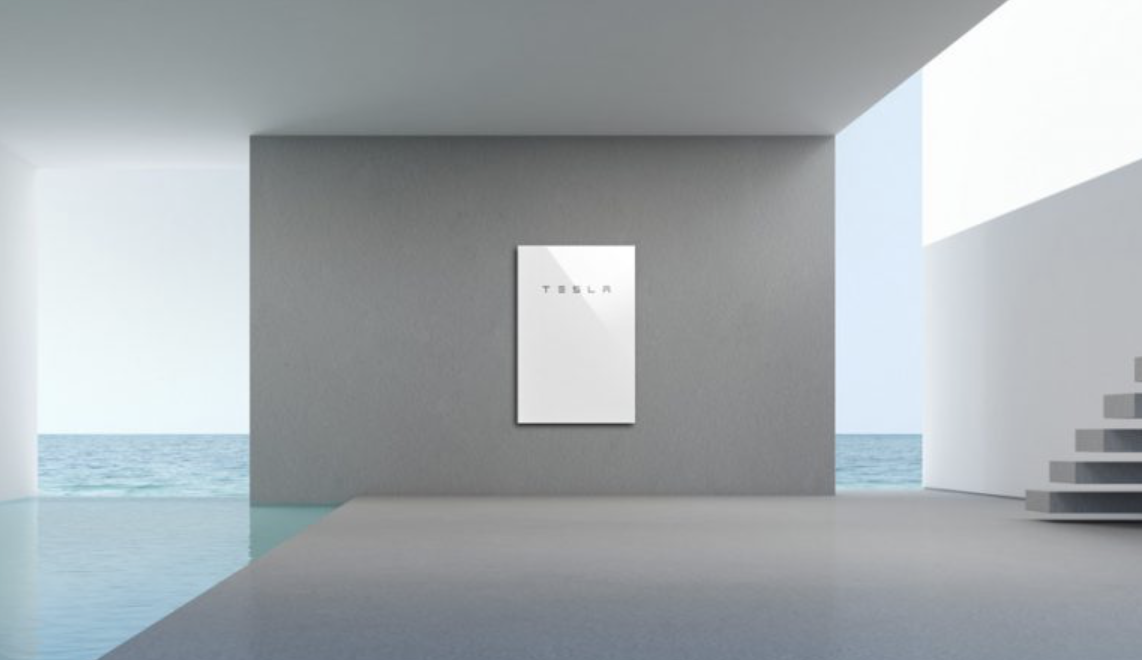 The volume of solar energy radiated per hour exceeds the global annual energy demand. Photovoltaic modules utilize and convert solar energy into usable electrical energy, while energy storage products make it possible to use the accumulated energy at night and in dull weather. There is a number of reasons why installing a solar battery is a wise choice. Storing free energy generated by PV modules saves money by reducing the volume of power purchased from utilities and makes consumers less dependent on power grids. With solar ESS, you can use the energy stored whenever necessary.
There are storage solutions that allow using the stored power in the event of an outage, which makes a solar battery so precious. But most batts are deprived of this feature, so check out whether you select the right product. In case grid voltage drops, a battery switches an inverter off and islands from the electrical grid to avoid electrocuting the workers fixing the problem. Those who need to use a battery as a backup power supply source, should consider a storage system with AC-coupling.
A solar-plus-storage system consists of 3 key elements:
• PV arrays absorbing and converting solar energy into direct current electricity
• Batteries storing the unused power for later usage when solar electricity cannot be generated
• Inverters converting direct current into alternating current suitable for home usage
• A major part of modern storage solutions includes intelligent technologies like wi-fi and applications for monitoring a battery state of charge and performance
Below we have listed the top batteries and energy storages for 2020. Solar energy storage products can be categorized into full storage systems (with DC/AC inverters incorporated) and batteries alone (requiring inverters separately). Besides, storage products can be grouped into utility-scale systems (as a rule, with a capacity exceeding 100kWh) and small ESSs for home use. We have also included a couple of top-ranked accessories for energy storage solutions in the list.
Supplier
Capacity
Technology
Cycles Warrantied
Warranty
Weight
Operating Temperature
Dimensions (mm)
Mounting
Powercut backup**
Cost*
Tesla Powerwall 2.0
13.5 kWh
Lithium-ion
n/a
10 years
125kg
-20°C to 50°C
1150 x 755 x 155
Floor/Wall
Yes
$9905+
LG Chem Resu
3.3 – 9.8kWh
Lithium-ion
6,000
10 years
31 – 99.8kg
-10°C to 45°C
452 x 403 x 120 to 744 x 907 x 206
Floor/Wall
No
$3295+
Sonnen Batterie Eco
2 – 16 kWh
Lithium-ion
10,000
10 years
71 – 273kg
5°C to 40°C
702 x 641 x 221 to 1839 x 641 x 221
Floor/Wall
Yes
$5642+
Powervault 3
4.1 – 20.5 kWh
Lithium-polymer
>6,000
10 years
129 – 329 kg
0°C to 35°C
120 x 98 x 25 to 205 x 98 x 25
Floor/Wall
No
$5943 – $18581
Enphase
1.2 kWh
Lithium-ion
7,300
10 years
25 Kg
-20°C to 45°C
390 x 352 x 220
Wall
No
$2132+
Samsung SDI
3.24 kWh
Lithium-ion
6,000
5 years
95kg
-10°C to 40°C
1000 x 267 x 680
Floor
Yes
$4388+
Moixa Smart Battery
2-3 kWh
Lithium Ion Phosphate – LiFePO4
10,000
10 years *Lifetime with GridShare
3 – 49kg
-5°C to 40°C
505 x 345 x 245
Wall
No
$3699– $4326
xStorage by Nissan
3.6 – 6 kWh
Lithium-ion
n/a
From 5 years for 4.2kWh system, 10 years for 6kWh system
135kg
0°C to 30°C
1230 x 890 x 220
Wall
No
$3761
BYD B-BOX
2.5 – 409 kWh
Lithium Iron-Phosphate
n/a
n/a
88 – 202kg
-20°C to 55°C
1000 × 600 × 600
Floor
No
$2131+
OVO Home Energy Storage
4.2 – 10 kWh
Lithium-ion
n/a
n/a
96 -122kg
n/a
650 x 300 x 1080
Floor
No
n/a
Solax Battery
3.3 – 6.5kWh
Lithium-ion
3,000
10 Years
26 – 44kg
n/a
330 x 450 x 110
Wall
Yes
$2407+
Varta Pulse
3.3 – 6.5kWh
Lithium-Ion
10,000
10 Years
45 – 65kg
-5°C to 30°C
330 x 450 x 110
Wall
No
$4487+
Puredrive ESS
4.8 kWh
LiFePO4 Lithium ion Phosphate
6,000
10 Years
79kg
-20°C to 60°C
740 x 740 x 310
Floor/Wall
Yes
$4378+
Puredrive Hybrid
4.8 kWh
LiFePO4 Lithium ion Phosphate
6,000
10 Years
69kg
-10°C to 60°C
710 x 390 x 250
Floor
Yes
$2172+
*not included installation costs
Full Solar Energy Storage Systems (with Inverters)
Tesla Powerwall 2.0
This Li-ion storage battery is one of the highest-capacity batteries available. As many as ten units can be installed at your dwelling for maximum energy storage. Powerwall 2.0 is 90% efficient and can be 100% discharged. Continuous power output is 5 kilowatts, peak output is 7 kilowatts.
The system is automated, and the owner does not have to additionally maintain it. The inverter is integrated, which makes the system easy to install and reduces the cost of installation. Thanks to modern and smooth design, it fits in any environment perfectly. The system allows indoor or outdoor as well as floor- or wall-mounting options, which makes it flexible to locate. It is weatherproof and can perform under any climate conditions. The ESS does not contain any wires dangerous for animals or kids.
If you add Backup Gateway 2, the system can work as a power-cut backup. The UPS unit looks similar to Powerwall 2.0, but it is more compact and small-sized (740 mm x 378 mm x 129 mm, 16.4 kilo), which together with a wall-mounting option saves home space. The power consumption is constantly monitored by an intelligent inverter, while a special application sends weather forecasting and power consumption estimating notifications. In case of storm forecasted, the battery will be charged as precaution against outage.
Powerwall is among the costliest storage systems available. If you do not need the capacity as high as 14 kilowatt-hours, you may consider a smaller and cheaper battery for your home. For the majority of houses, the sufficient battery capacity for night use ranges from 5 to 10 kilowatt-hours.
Website: https://www.tesla.com/powerwall
Puredrive Energy Storage System
Puredrive is located in the United Kingdom and specializes in storage solutions for commercial and domestic use.
The PureStorage Residential storage product is a lithium iron phosphate solar battery with a capacity of 4.8 kilowatt-hours. The solution is claimed to allow using 30-85 percent more of the solar energy produced, besides it can be used as a backup power source in case of power-cuts.
Battery (LiFePo4 48v 100Ah)
Capacity
4.8 kWh
Cycles
6,000
Max Charge Voltage
58.4V
Discharge Cutoff Voltage
40V
Max Charge Current
70A
Continuous Discharge Current
150A
Max Discharge Current
200A (3 secs)
Operating Temperature (Discharging)
Minus 20-60 °C (Minus 4-149 °F)
Dimensions (w x h x d)
740 x 740 x 310 mm
Inverter / Charger
Rated output power
3000 / 5000 VA
Maximum Output Power (3 sec)
6000 VA
Maximum Charge
35 / 75A
AC Voltage/Frequency (input & output)
187 to 266 Vac / 50Hz, 45 to 60 Hz
Nominal AC output current
16A
Energy consumption priorities
PV/Battery/Grid
Max efficiency
95% inverter
Operating mode
Smart grid / Back up / UPS / On grid
Conditions of use
Humidity level: 0 to 90% without condensation T°C : -20 to + 50°C, degressive power
>40°C (15W/°C)
Another product offered is Commercial Solar Battery Storage solution for outdoor or indoor commercial installation.
It suits for direct connection to interior electrical wiring distribution systems and can integrate with photovoltaic arrays of any size.
Not all solar batteries can function as a backup power source in case of an outage. Most of them turn off by default to prevent electrical power from passing to the grid. Puredrive's ESS is safe to continue providing electricity in case of powercuts by means of islanding from the power grid. It takes the battery less than 20ms to switch, which allows electronic devices to continue operation with no interruption.
In the event of connecting to internet, the ESS can be monitored and controlled remotely via an application or a special web portal. In case you would like to install the system outdoors, it is provided with a weather-resistant enclosure.
Website: https://www.puredrive-energy.co.uk
Puredrive Hybrid
The latest offer by Puredrive Energy is Puredrive Hybrid solar batt, which is meant for connection with hybrid inverters. The product is approved by Victron, Solis & Imeon Hybrid. In connection with Solis Hybrid inverter, it is an optimal battery and hybrid inverter combo.
Puredrive Hybrid Battery
Capacity
4.8 kWh
Technology
Lithium Ion Phosphate (LiFePO4)
operating Temperature
-10°C to 60°C
Power Cut Backup
Yes (with hydrid inverter)
Dimensions
710 x 390 x 250 mm
Weight
69kg
Mounting
Floor
A hybrid inverter is usually integrated with solar batteries, which allows using the energy produced by PV modules most efficiently.
The product is weather-resistant, so it can be installed outdoors. The wide temp range enables the system to work in extreme heat or coldness. The battery is surrounded by a robust enclosure, keeping it safe and secure. Absence of exposed cables and switches is good for homes with kids and animals and does not require much cleaning. The storage system is easy to install, which allows saving on installation expenses. The VVP is meant for wireless connection and monitoring of multiple systems, allowing balanced power demand and supply.
The 1C-rated battery can be charged and discharged at the rate of the battery size with no capacity loss. In connection with hybrid inverters, the battery can function as a backup power supply in case of an outage.
Website: https://www.puredrive-energy.co.uk/hybrid-solar-battery-storage/
Samsung SDI ESS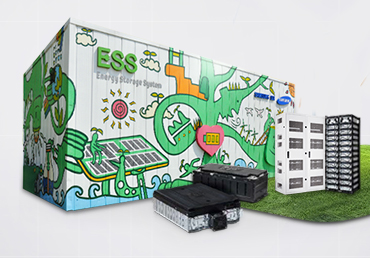 The ESS is meant for capturing and storing the energy generated by PV panels for further use, which reduces the dependence on the power grid.
Samsung SDI is among the leading makers of Li-ion storage systems for commercial, home and utility use. It offers a comprehensive energy storage solution with a capacity of 3.6 kilowatt-hours. The all-in-one solution is space-saving, easy-to-install and is designed for direct connection with solar systems.
Samsung Battery BS-ELPT362-00002 is required. However, there are 2 Li-ion batts, a batt inverter, and a dual MPPT solar inverter included. The built-in monitoring software allows detecting the faults beforehand and real-time remote tracking of energy generation and storage.
The Samsung SDI ESS Energy Solar Battery is 95% photovoltaic-to-grid efficient and can be 90% discharged.
There are a number of advantages the all-in-one unit offers. Besides the ones mentioned above, the Li-ion batts are characterized by long cycle life, considerably exceeding the one of lead acid products.
Website: https://www.samsungsdi.com/ess/index.html
Nissan xStorage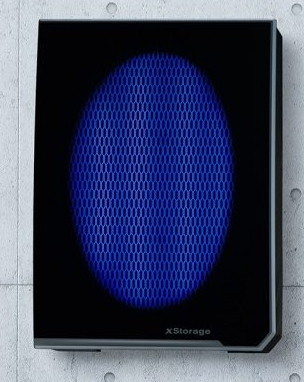 The well-established car maker, Nissan is currently offering batteries for storing the surplus solar energy. The batteries are available in two capacity options: 4.2 and 6 kilowatt-hours. The xStorage application allows remote real-time tracking of how much energy is stored and consumed. The energy stored can be used for charging EVs.
However, you have to keep it in mind that Nissan's ESS is rather heavy and low-capacity, compared to the energy storage products offered by other manufacturers.
Website: https://www.eaton.com/gb/en-gb/catalog/energy-storage/xstorage-home.html
Enphase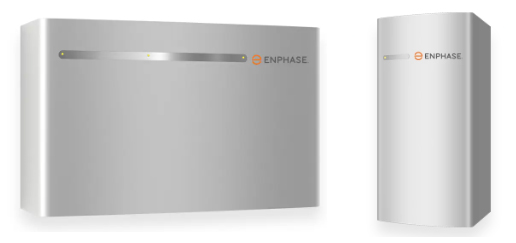 The Californian firm was established in 2006 and is currently operating in more than 20 countries.
The storage systems by Enphase are integrated in many energy products by the industry leaders like Nest, Jinko Solar, or LG Chem.
The AC Battery by Enphase picks and stores the excess of solar energy converted by micro-inverters in PV modules. The special application allows tracking and monitoring the in-home energy performance in real time.
The AC Battery has a capacity of only 1.2 kilowatt-hours, which is among the lowest available. This allows you to install as much capacity as you need – up to 14 batteries. Besides, one can expand the storage system later in case of necessity. The LFP batteries are long-living and are characterized by compatibility with any solar system. The battery's discharge time is 4.3 hours.
Enphase provides an energy solution which integrates solar power, energy storage and monitoring app in a single set. Such systems guarantee full control and are compatible with intelligent heating systems (for example Nest). The battery system by Enphase is light and flexible, enabling you to decide for yourself how much energy storage you need and not to waste money on extra capacity. The Enphase products feature high safety and reliability. The AC battery has become the first solution for home energy storage that has been certified UL 9540.
Website: https://enphase.com/en-us/ensemble-technology-enphase-installers
sonnenBatterie Hybrid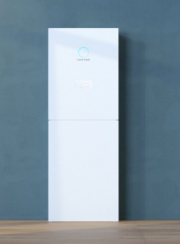 The compact-sized and high-efficiency solution is reasonably priced and comprises an inverter for a solar array, which deprives you of a necessity to buy a separate DC/AC inverter. The LFP battery features safety and durability. German quality guarantees the highest standards. The storage system is up to 80 percent self-sufficient. The solution can be optionally used as a backup power source. The smart energy management system is integrated.
Website: https://sonnengroup.com/sonnenbatterie/
Powervault 3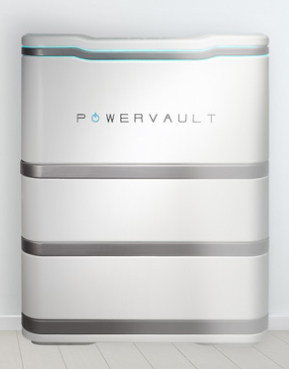 The company is located in London, it was established in 2012. Its products are meant for saving money on electrical power, reducing CO2 footprint and decreasing reliance on the grid.
The Powervault batteries allow storing the energy produced by PV modules for later usage when there is no sun around. The storage products are compatible with any photovoltaic panels. The selection offered ranges from low-cost lead-acid batts to more expensive and more durable Li-ion phosphate ones. The savings on electricity are promised to reach 20 percent and the battery can be charged from the grid during the night when the tariff rates are lower.
Powervault G200
Battery Type
Benefits
Capacities Available
Charger / Inverter
Life Cycles
Average lifetime
Warranty
Lead Acid (AGM)
Affordable, Stores and shifts solar energy efficiently
3kWh, 4kWh
0.8kW / 1.2kVA
>800
5 – 7 years
3 years
Lead Acid (Tubular Gel)
Heavy-duty, long-lasting, but cheaper than Lithium-ion
2.5kWh, 4kWh
1.2kW / 1.6kVA
>1,800
5 – 7 years
5 years
Lithium-ion (LiFePO4)
High energy density, high efficiency, heavy-duty and long-lasting
2kWh, 4kWh, 6kWh
2kWh: 0.8kW / 0.8kVA

4/6kWh: 1.2kW / 1.6kVA

>4,000
11 – 13 years
10 years
Powervault 3 Product Range
The most recent models offered are Powervault 3 and Powervault 3eco. The former is based on highly performing Li-MNC cells, and the latter consists of recycled LMO cells from EVs. Powervault's partner on EV cell recycling is Renault. The recycled cells are claimed for 10-year performance in solar batteries.
Battery Type
Benefits
Capacities Available
Charger / Inverter
Life Cycles
Average lifetime
Warranty
Lead Acid (AGM)
Affordable, Stores and shifts solar energy efficiently
3kWh, 4kWh
0.8kW / 1.2kVA
>800
5 – 7 years
3 years
Lead Acid (Tubular Gel)
Heavy-duty, long-lasting, but cheaper than Lithium-ion
2.5kWh, 4kWh
1.2kW / 1.6kVA
>1,800
5 – 7 years
5 years
Lithium-ion (LiFePO4)
High energy density, high efficiency, heavy-duty and long-lasting
2kWh, 4kWh, 6kWh
2kWh: 0.8kW / 0.8kVA

4/6kWh: 1.2kW / 1.6kVA

>4,000
11 – 13 years
10 years
The storage products by Powervault have a wide range of attractions. Firstly, they are less costly than its rivals from Tesla or sonnen, because the batteries are specially meant for average homes in United Kingdom consuming about 10 kilowatt-hours per day. Secondly, the manufacturer recycles about 99 percent of the lead used in its lead-acid batts. There is a special portal where customers can control the energy use, state of charge and performance of the battery. The system is easy to install and all the necessary elements are included in the initial price. All the spare parts can be replaced on a warranty during 5 years in lead-acid batts and during 10 years in Li-ion ones. The safely sealed battery does not emit gases, is equipped with temp sensing and over-voltage protection devices, and does not need to be additionally maintained.
Website: https://www.powervault.co.uk/
Moixa Smart Battery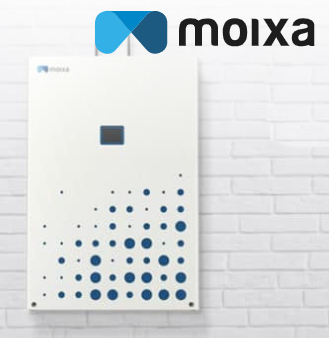 The solution stores solar energy and allows powering the home after the sunset, which can provide annual savings on electricity bills up to 600 pounds sterling and CO2 emission reduction of 1.2 tons per year. The battery is easy to install and incorporates a special dashboard for tracking the energy generated and used in real time.
In addition to the above benefits, Moixa offers the Gridshare program, which is trading the surplus energy stored to the power grid and sharing the profits with battery owners. During the first three years, a homeowner receives 50 pounds annually, after which one can join the scheme where you get paid half of the profit produced by your battery.
Website: https://www.moixa.com/solar-battery/
Solar Batteries Alone (Requiring a Separate Inverter)

LG Chem Resu
The ESS offered by LG Chem allows storing the energy produced by PV modules and using it later, when there is no sun. The solution enables you to become less dependent on the power grid and to purchase less power from suppliers.
The Li-ion battery is warrantied for over 6,000 cycles with a 90% depth of discharge. There are five capacity options of the product offered, ranging from 2.9 to 9.3 kilowatt:
| Battery | Usable Capacity | Dimensions (W x H x D, mm) | Weight (kg) |
| --- | --- | --- | --- |
| LG Chem RESU 48V 3.3 | 2.9kW | 452 x 401 x 120 | 31 |
| LG Chem RESU 48V 6.5 | 4.2kW | 452 x 654 x 120 | 52 |
| LG Chem RESU 48V 10 | 8.8kW | 452 x 483 x 227 | 75 |
| LG Chem RESU 7H | 6.6kW | 744 x 692 x 206 | 76 |
| LG Chem RESU 10H | 9.3kW | 744 x 907 x 206 | 97 |
Keep it in mind that the solution is incompatible with fully stand-alone power systems.
As an option, one may use RESU Plus Box for increasing the energy storage capacity by combining 2 RESU 48V batteries.
Website: https://www.lgchem.com/product/PD00000149
sonnenBatterie Eco
Based on smart SW, the system allows minimizing CO2 footprint, reducing the owner's dependence on the power grid, and monitoring the energy use. The special application makes it possible to control the usage of energy remotely wherever you are. In case of surplus energy detection, the intelligent tech stores it by default, which allows more effective management of energy consumption.
You can buy capacity by 2kWh units, which makes the solution suitable for almost any home or business and enables expanding the capacity in case of power need increasing with time. Except solar, the solution is suitable for storing the power produced by a fuel cell, heat pump, or wind turbine, which makes it an optimal selection for those who are interested in utilizing various clean energy resources.
The LiFePO4 battery tech is long-lasting and chemically stable. All the ESS's components are safe and comply with UL requirements. All of them are enclosed in a single compact-sized container for ease of installation. The ESS discharges 3-8kW of alternating current continuously. Enclosure is rated NEMA 12.
One more attraction of the system is its affordable price in comparison with a rival product by Tesla.
Website: https://sonnengroup.com/sonnenbatterie/
BYD B-BOX
The Chinese company was founded in 1995 and initially consisted of 20 employees. Today it is a global firm whose staff exceeds 220 thousand people. Recently, BYD has expanded its business sectors by EVs, solar energy and storage.
The B-Box by BYD is a compact-sized, 97% efficient battery specially made for the United Kingdom. The modular system can be expanded by adding more units whenever needed. The natural cooling technology allows the multi-module system to operate silently.
The B-Box HV consists of modules, which can be stacked together up to nine sections per unit. Each module has a usable capacity of 1.28 kilowatt-hours and efficiency over 95.3 percent. The dimensions are 120mm x 580mm x 380mm, the weight is 26 kilos. A Battery Management Unit is required to unite separate sections. The B-Box HV option enables users to stack a greater number of modules, this can be attractive for many consumers.
Website: https://en.byd.com/energy/b-box-ess/
OVO SolarStore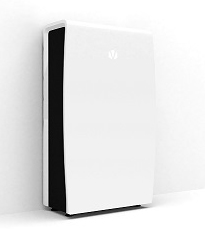 OVO Energy offers the pack of solar panels with batteries. OVO has cooperated with Nissan to launch the solution. The ESS allows storing the energy produced by PV modules without wasting it and selling the excess to the national grid. The system is claimed to enable consumers to save £590 annually.
Website: https://www.ovoenergy.com/terms/ovo-solar-store
Solax Triple Power
Solax Power is one of the leaders in energy storage industry, it distributes its solutions to 47 nations. The product range includes photovoltaic and hybrid inverters, solar batteries and cabinets for utility, commercial and residential sectors. The battery products are complied with international standards and certifications. The models available are standard batteries and scalable triple batts. The high-performing Li-ion units are offered in 3.3 and 6.5 kilowatt-hour capacity options. The former has dimensions of 338.8mm x 445mm x 110mm, while the latter is 586.6mm x 445mm x 110mm. The batteries can be 95% discharged.
The Li-ion batteries are more energy-dense and at the same time they are lighter compared to lead acid products. Solax batts are simple to install and are provided with real-time monitoring system.
Solax Triple Power Battery
The technology allows adding three 4.5- or 6.3-kilowatt batts to master box, maximizing the storage capacity up to 26 kilowatts.
Solax Triple Power Battery Specifications
System
Master Box
T45
T63
Capacity
Scalable to 25.2kWh
4.5kWh
6.3kWh
Weight
5.7kg
56.6kg
67.5kg
Dimensions in mm (HxWxD)
461x189x105
464x193x588
464x193x588
Battery Technology
Lithium-ion
Standard Warranty
10 Years
Optimal Operating Temperature (°C)
15 30
Website: https://www.solaxpower.com/triple-power-battery/
Varta Pulse
The high-density, compact-sized solution is optimal for small homes. There are two capacity options offered: 3.3 and 6.5 kilowatt-hours. The safe and reliable wall-mount battery can be installed within half an hour. The standby consumption is as low as 1.4 watts. With the help of a special link, you can connect up to five batteries to increase the storage capacity.
Website: https://www.varta-storage.com/en/produkte/energy/pulse
Small-Scale Energy Storage Systems
ABB Solar Universal 10/4
Universal 10/4 by ABB allows using home solar arrays and powering critical loads either off-the-grid or on-grid. It can be simultaneously AC/DC coupled, does not interrupt operation during power cuts, is combined with a solar inverter, and can be charged from various DC or AC sources.
Website: https://global.abb/group/en

Electriq PowerPod
It is a comprehensive ESS for residential use, which combines Li-ion batts with a multi-mode inverter, managed and monitored by smart SW. When connected to a solar system, the solution can be self-consuming and injecting the surplus electricity back to the power grid.
Website: https://electriqpower.com/powerpod/
Fortress Power eVault 18.5
The LFP battery with a capacity of 18.5 kilowatt-hours is among the most powerful products available on the solar battery market. The solution is provided with an intuitive digital display to monitor the battery's state of charge and energy discharge. The system is compact-sized and reasonably priced and can power as many as twelve stacks simultaneously (222 kilowatt-hours).
Website: https://www.fortresspower.com/lithium-iron-phosphate-battery/

Goal Zero Yeti Tank and Link Expansion System
The patented tech by Goal Zero allows chaining Li and lead acid batts together, which was impossible earlier. Connected with Yeti power station, it can be scaled to meet a homeowner's personal electricity demand at a reasonable price.
Website: https://www.goalzero.com/shop/yeti-accessories/yeti-expansion-tank/
LG Electronics Energy Storage System
The innovative ESS is intended for residential sector. It is simple to install, compactly and elegantly designed. The system comprises LG Chem Li-ion batt, which can be scaled, and an intelligent energy management technology. The storage system is available both for AC and DC coupling.
Website: https://www.lg.com/us/business/solar-panel-lg-ess
NeoVolta NV14
The NV14 is based on LFP technology and is characterized by safety and long life. The 14.4-kilowatt-hour battery can power a house during 18 hours. In contrast to the rival products, the batt can be scaled to 24 kilowatt-hours with no need of extra inverters and is connectable to both DC and AC photovoltaic modules.
Website: https://www.neovolta.com/nv14-battery-energy-storage-2/
Panasonic EverVolt
Panasonic is the leader in solar battery production. The EverVolt ESS can be connected with all kinds of solar systems and inverters. It is a modular system offered in two configurations: DC and AC coupled. The solution is flexible and optimizable for particular consumer's demands and financial opportunities.
Website: https://na.panasonic.com/us/energy-solutions/battery-storage/ac-coupled
Rolls 6-volt S6 L16-HC
There is a broad selection of sealed and wet deep-cycle batts offered by Rolls Battery Engineering with various capacity and voltage ratings. The 6-volt S6 L16-HC (445 Ah) wet battery is an optimal choice for installers and consumers interested in expandable and reliable ESS for off-the-grid and back-up home use.
Website: https://rollsbattery.com/battery/s6-l16-hc/
Schneider Electric Conext XW Inverter/Charger
The system is highly reliable and Rule 21 approved. The all-in-one solution can be adapted and scaled, and is suitable for solar-plus-storage, back-up power and off-the-grid applications. It is high-surge power rated and integrates a transfer switch for constant power supply as well as an optional back-up power generator.
Website: https://solar.schneider-electric.com/product/conext-xw-120-240-60hz/
SimpliPhi AccESS featuring Sol-Ark
The ESS by SimpliPhi Power with a management system comprises the high-efficiency storage system and Sol-Ark direct current transformerless hybrid inverter for delivering an operational efficiency in sizes, weights, powers and energy capacities supported by interactive user SW interface. The turn-key solution is suitable both for outdoor and indoor installation.
Website: https://simpliphipower.com/product/access-sol-ark/
SMA Energy System Home
SMA America offers its most innovative all-in-one solution for North America. The system for residential use combines back-up power supply and energy management, and is simple to install.
Website: https://www.sma.de/en.html
Trojan Battery Company Trillium
The smart Li battery is characterized by long life and runtime. There are 3 capacity options offered for solar application. The battery and cell are superiorly designed, and the system incorporates inbuilt smart diagnostics. The expected life cycle exceeds 5 thousand cycles and is claimed to deliver high RoI.
Website: https://www.trojanbattery.com/trillium/
Large-Scale Energy Storage Systems
Ampt String Optimizer
The solution is meant to lower the costs and improve the performance of utility-scale photovoltaic-plus-DC-coupled-storage. An optimizer performs string level MPPT, allows DC:AC ratio up to 3:1, and enables high and fixed DC bus voltage to halve the electrical balance of system, thus reducing the cost of battery energy storage system and inverter.
Website: https://ampt.com/products/string-optimizers/
ESS Inc. 100-kW/400-kWh Energy Warehouse
This iron redox flow batt features durability and environmental safety. The four+ hour storage solution is meant for renewable energy time-shift, resiliency increase and demand management. Its twenty-five-year lifespan supplements wind and solar energy projects, with minimal maintenance and low LCOE.
Website: https://www.essinc.com/energy-storage-products/

KORE Power Mark 1
The optimised storage platform is able to deliver the highest capacity of 110.7 kilowatt-hours and operates at 1,500V. The high-density and high-voltage system is extremely efficient, cheap to install and operate.
Website: https://korepower.com/mark1-energy-storage-rack

SMA America DC Coupled Storage Solution
The system is mainly designed for new photovoltaic stations, however it may also be used for retrofitting the existing ones by adding storage to solar. In many industrial applications, DC-coupled solutions may be operationally and efficiently more advantageous compared to AC-coupling.
Website: https://www.sma-america.com/
Viking Cold Solutions Thermal Energy Storage solution
The TES system is based on phase-change materials and smart controls, which reduces up to 95 percent of energy use from the grid at night, improves temperature stability, and maximizes energy efficiency in low-temp cold-storage facilities. The solar returns are maximized with a levelized cost of energy below 2 cent per kilowatt-hour.
Website: https://www.vikingcold.com/
Battery Accessories
Morningstar Corporation ProStar MPPT charge controller
The device has been proven during about twenty years of usage and is constantly being improved. It is intended for off-the-grid photovoltaic systems of ≤ 1.1 kW. All configurations feature TrakStar tech and load controls. The innovative thermal engineering technology avoids the necessity of a cooling fan, which maximizes the efficiency and prolongs life. The controller is offered in 25-ampere and 40-ampere options, up to 120 Voc.
https://www.morningstarcorp.com/products/prostar-mppt/
Schneider Electric Conext MPPT 80 600 Charge Controller
The high-performance device is designed for DC coupled solar-plus-storage systems. It is quick to install and has lowered BOS costs. The controller is suited for 600-volt photovoltaic systems, can be integrated with XW Pro, comprises a shade-tolerant maximum power point tracking algorithm and optimal battery charging profiles.
https://solar.schneider-electric.com/product/conext-mppt-80-600/
The Key Points to Pay Attention to While Choosing a Solar Battery:
1. Usable capacity. Battery capacity is how much energy (commonly expressed in kilowatt-hours) can be stored in a battery. A battery must never be totally discharged, so it is important not to confuse the parameters 'total' and 'usable' capacity. For example, Powerwall 2 has a total capacity of 14 kilowatt-hours, while the capacity that can be used is 13.5 kilowatt-hours. It cannot be completely discharged, otherwise the cells would be damaged.
2. Warrantied cycles. One battery cycle consists of full discharging and full charging. However, a battery never gets 100% discharged. In case it discharges 50% and then recharges 50%, it is half of a full cycle. Check the number of cycles a battery manufacturer warranties. This way, you can calculate the amount of energy the batt is supposed to provide during its cycle life.
3. Chemistry. The key types of solar batteries are lead-acid and lithium. The former is much cheaper but not as efficient and long-lasting as the latter. That is why, most modern solar batts are made of either Li-ion or LFP, in spite of expensiveness of the material. Lithium-based batteries are long-living and provide much more energy during lifespan. Consequently, their lifetime cost is cheaper compared to lead-acid products.
4. Power output. There are batteries that cannot discharge more than 800 watts of power, while a small domestic appliance like electric kettles requires 2 kilowatts to power. Or in case your solar panel produces 4 kilowatts of power and a battery can store only 3 kilowatts, this would mean 1 kilowatt is wasted by injecting to the power grid. Make sure you have chosen the battery with a proper charge and discharge power to avoid buying much power from the electric grid in spite of having a battery.
5. Price per kilowatt-hour. Prices of different ESSs vary considerably, so it is reasonable to calculate the price per 1kWh of a battery capacity. It is up to you to choose the proper capacity for your home. Keep it in mind that the more energy is stored the less you pay for the electricity, as this allows you to charge at cheaper rate hours and sell back to the power grid during the time of higher rates.
6. Powercut cover. The majority of solar batteries are intended for storing the energy only. But there are storage solutions that can provide backup power in case of outages. If you'd like a battery with a powercut backup, take into account the following two points. Some devices may need removing from the backed-up circuit, otherwise either a device or a battery can be damaged. It would be wise to think of a larger battery that can store more energy in reserve.
7. Type of coupling. DC batteries are connected to photovoltaic modules directly, while an electric meter is required for connecting AC batts. Consequently, you install direct current batteries simultaneously with PV modules, and alternating current batteries are optimal for retrofitting the existing solar array. AC-coupled batts require separate inverters for converting direct current into alternating suitable for domestic usage and back into DC for battery storage. An AC-coupled system is more flexible in terms of location, since the battery can be installed indoors, while inverter requiring a cool temperature can be placed outside the house. However, DC-coupled ESS transfers power more efficiently by 1-3% and the installation is cheaper because only one inverter is needed.
Some More Things to Consider
Necessary Maintenance
No solar batteries can be just installed and left. In order to provide optimal efficiency and safety, they require to be regularly monitored and maintained. You should keep the battery state of charge optimal, make it 'power-boosted' and gassed regularly, and make sure you store it at required temperatures and weather-protected.
Spare Parts
A solar batt is not as long-living as a PV module. The lifespan of modern qualitative batteries ranges from 10 up to 15 years, depending on the way they are used and maintained. Keep it in mind that solar batteries are a considerable expense.
Still Grid-Reliant
Though modern technologies are shifting toward fully autonomous self-sufficient energy solutions, solar batteries do not currently allow disconnecting from the power grid entirely. No battery is secured against a fault, every product has a limited lifespan and other limitations. That is why, for the time being, it is reasonable to be optionally backed-up by the grid.
Solar Batteries and PV Arrays
One does not necessarily need solar modules installed to get a solar battery. You can use a battery as an independent backup solution for the case of an outage. Besides, this can be a money-saving option, if you charge the battery in low-rate hours and use the energy stored when electricity rate is higher. Or one can earn money by selling the electricity accumulated by the battery to the grid.
See also: Storage News | Top Energy Storage Companies | Top Energy Storage Batteries Stocks | Best Solar Batteries