Top Solar Panel Manufacturers
With the global anxiety about climate change, solar energy is becoming more popular as a key source of clean power. Several hundreds solar companies are engaged in production of solar cells and panels. To help you find the best manufacturer in this variety, we have listed the top solar panel makers all over the world.
Get Premium Solar Stocks Expert Analysis
See also: Solar Panel Companies Directory
The Best Global Solar Panel Manufacturers
The global warming and climate crisis stimulate the nations to shift to cleaner energy sources. Solar energy is the major source of sustainable power. It can be harnessed through either solar-thermal or solar PV technologies. The former utilized the heat of solar energy, while the latter transforms the light from the sun into electric power directly.
The on-grid solar photovoltaics industry has been growing extremely fast during the recent years. As of 2017, the amount of solar electricity generated was reported to grow by more than 30% and to reach 460 terawatt-hours, which constituted nearly 2 percent of the global power production. By the turn of 2021-2022, the world's solar PV electricity production is forecasted to exceed 1,120 terawatt-hours.
Today, the leader of solar power generation and usage is China, in some regions of which solar electricity has become cheaper compared to grid power.
The technologies are developing, PV modules are becoming more powerful, reliable, efficient and eco-friendly. A few hundred companies worldwide are engaged in manufacturing of photovoltaic cells, modules and other solar products. For your convenience, we have compiled a listing of the top solar panel manufacturers recognized globally.
Jinko Solar

The Chinese company is among the biggest solar power firms and PV module makers globally. It was established in 2006 and initially was producing only solar wafers. With HQ in Shanghai, it has U.S.-, Japan- and Germany-based branch offices. JS manufactures solar devices meant for industrial, commercial and home use. Its panels are delivered throughout European, Asian, American and African countries. During 2018, the company sold 11,400 MW of photovoltaic panels, which has made it the worldwide leader of panel manufacturing. The firm's solar products feature superb durability. One of its best models is Eagle 72, consisting of 72 multicrystalline Silicon cells. It has power of 340 watts-peak and is glass-textured, which enables the module to excellently perform even if there is little sunlight.
Website: http://www.jinkosolar.com/
SunPower

The corporation started manufacturing photovoltaic panels more than three decades ago and is currently the top solar innovator. It makes highly efficient crystalline PV cells and panels for home and business application. The company headquartered in Californian San Jose is the main solar power producer in USA. During 2019, SP's solar power generation exceeded 18 TWh. SP studies particular needs and preferences of its customers and creates products suitable for different budgets and demands. Among its clients are US government and military. The product range includes industry-first 400Wp-power A-Series Home Solar Panels, which are 22.3-percent efficient. The older models are extremely powerful and efficient as well (with no less than 340 watts-peak output and 20-percent conversion rate). The only exception is its oldest 18-percent efficient P-Series with the power ranging 380-400Wp.
Website: http://www.sunpowercorp.co.uk/
Canadian Solar

The Ontario-based company is among the biggest global panel makers. Its lines for manufacturing of top photovoltaic panels and innovative solutions are located in Asian and South American countries. CS's range includes ingot, wafer, PV cell, module, power system, as well as specialized product. Its Ku series reaches efficiency of 18.65 and power output of 370 watts-peak. The most powerful model is HiKu with the incomparable maximum output reaching 415 watts-peak. Throughout its existence, the firm has sold over 32 gigawatts of solar panels and has about 9.5 gigawatts more under development. Besides making solar devices, Canadian Solar is also a solar station developer and constructor around the globe.
Website: http://www.canadian-solar.com/
Trina Solar

The Changzhou-located firm is also among the biggest panel producers around the world. It was established more than 20 years ago. The product selection offered is extremely wide (including wafer, ingot, PV cell and module) and is meant for industrial, business, and domestic use. The solutions are based on new-generation techs like bi-facial, half-cut cell, dual-glass, passivated emitter and rear contact, as well as standard p type single-crystal and polycrystalline silicon PV cells. The Chinese company is India's main solar product supplier today. TS's solar solutions allow remote monitoring of panel operation through advanced cloud infrastructures. One of its best models is 18.8-percent efficient DUOMAX M PLUS. The modules consist of 60 PV cells and produce between 280 and 310 watts-peak of power.
Website: http://www.trinasolar.com
Panasonic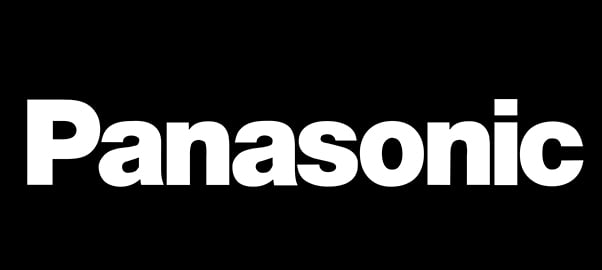 Japan used to be the solar energy market leader and the only US's competitor before giving way to China. All Asia-based colossi are either extremely specialized or huge-sized and widely scoped (which concerns Japan's companies as well). We all know Panasonic as a maker of such electronic devices as smartphones, cameras or air-conditioners, but it is also a solar panel producer. Its PV modules are characterized by superb reliability. One of its best series is 330N HIT. The panel comprises 96 solar cells and is 19.7-percent efficient. But what puts Panasonic's panels apart from its rivals is the extremely low temp coefficient – only -0.258%/°C (compared to standard -0.4%/°C). This is an essential factor because with every degree above 25°C the solar module's performance decreases. Unlike any other solar products, Panasonic's devices perform excellently even in the hottest weather.
Website: na.panasonic.com/us/energy-solutions/solar/
Sharp

Sharp Corp. is one more Japan-based electronics producer. It has hundreds of various Japan-based centres and amazing electronics-manufacturing facilities throughout the globe. The firm was established more than a hundred years ago and has been involved in the solar industry since 1959. Sharp offers all kinds of top-quality solar panels with a wide range of power outputs, including single- and multicrystalline. Sharp's solar cells have achieved the highest efficiency – 44.4 percent, and the company is likely to announce more break-throughs in the future.
Website: http://www.sharp.eu
Suntech

The firm was established in 2001 and is headquartered in Chinese Wuxi. It is focused on R&D of innovative solar technologies. The Chinese company has Australian, Hongkongese, South African and UAE's units, as well as business presence around the globe. Most of the production facilities are located in Asian countries. However, there is a German-based plant, too. The product choice is broad, including panels of various capacities, which can be suited for various applications. It offers such models as HiSpec with a weight of only around 9.2kg (approximately 2.2 lb) – the optimal solution for households whose roofs are not strong enough. As for the 19.6-percent efficient Standard Modules, they perform well in weak-light conditions and are ideal for utility or commercial use.
Website: https://www.suntech-power.com/
JS Solar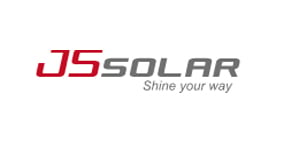 Another Wuxi-based company is comparatively young – it was established in 2007. The firm engineers and manufactures both photovoltaic panels and innovative 22-percent efficient cells. JS's main focus is improving the solar power production efficiency. The broad selection of products offered includes standard models, which are very powerful and easily adaptable, as well as smart series with a wide range of functionalities, which allows optimizing them to particular requirements. Thus, JS345-360M is 18.7-percent efficient and has power output ranging between 345 and 360 watts-peak. The aluminum-alloy-framed devices feature high durability and are salt- and ammonia-resistant, which allows using them on the beaches and farms. The company sells its solutions around the globe, having Chilean, Mexican and Middle-Eastern distributors.
Website: https://www.jssolar.com/
MUST Solar

The firm was created in 1998 in China, but is currently headquartered in Hong Kong. MS makes good-quality panels of 60-72 single-crystal cells. The panels provide maximum power output of 250-300 watt-peak and are around 18.3-percent efficient on average. The company offers the richest choice of products among all the manufacturers listed. Besides PV modules, it develops, manufactures, sells and provides aftersales service of inverters, energy storage, monitoring devices, and many more.
Website: https://www.mustsolar.com/
Hanwha Q Cells

The company is among the biggest global solar energy firms and PV panel makers. Its HQ are located in South Korean Seoul, while the research and development center is in German Thalheim. The manufacturer's stock of photovoltaic panels is very large, it ranges from small-scale products for residential use to utility-scale power generating stations. Today, Hanwha is placed among the main Europe's and Japan's suppliers of PV modules.
Website: q-cells.com
JA Solar

The Shanghainese company is also listed among the biggest solar energy firms and makers of highly performing solar products. Besides PV modules, it is engaged in solar cell, wafer, and PV plant manufacturing. JA exports its solutions to European, American, Asian and African countries. Its revenue for 2018 exceeded 3bln USD. By 2017, the manufacturer shipped 27 gigawatts of products cumulatively.
Website: https://www.jasolar.com/
LONGi Solar

The Chinese company is the global leader of single-crystal PV modules manufacturing and L.C.O.E. solutions. The firm belongs to the namesake group, its HQ are located in Sian – Shaanxi's capital. For almost 20 years, LONGi's main focus has been on p-type single-crystal panels. Today, it is considered the biggest producer of mono-Si solar devices globally. The group's assets exceeded 5.71bln USD, 2018 estimate. By the start of the current year, it planned to reach 45 gigawatts of single-crystal wafers production capacity.
Website: longi.com
GCL-SI

The Hongkongese company was launched thirty years ago. During its existence, it has grown significantly. 2018 estimate, the firm supplied almost 30 percent of the world's total wafer production and 22.2 percent of silicon manufacturing. Its total assets constituted almost $3.3bln, which put GCL among the largest solar energy firms worldwide.
Website: gclsi.com
Talesun Solar

Again, the Chinese firm, and again the leader of PV module and cell manufacturing. The company's headquarters are based in Suzhou. Its annual production capacity constitutes 5 gigawatts of solar modules and 4 gigawatts of cells. In total, TS has become investor and developer of over 6 gigawatts of photovoltaic stations, and has shipped more than 10 gigawatts of modules.
Website: https://www.talesun-eu.com/
REC Solar

The U.S.-based company was created in 1996 in Norway. Now it is among the leading global solar energy firms, delivering solar modules to power the installations worldwide. By the turn of 2019-2020, it has manufactured about 38mln of highly qualitative and reliable PV panels. REC's solar products have undergone stringent internal tests, they have been certified and approved by third parties, and have the lowest claim rates in the industry.
Website: http://www.recgroup.com/
Yingli Solar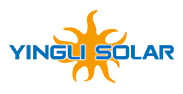 The Chinese firm has a production and logistic experience throughout the globe. It has delivered over 24GW to over 90 European, Asian, American, African, and Australian countries. The reliable photovoltaic panels are approved to be able to operate in any climate conditions in almost any place on the earth.
Website: http://www.yinglisolar.com/
First Solar

The firm has been involved in development, financing, engineering, construction and operation of lots of the biggest grid-tied photovoltaic stations in the world. FS's solutions offer reliability, dependability and cost effectiveness. First Solar is the leading investor in research and development, which allows fast increasing of the energy yield, minimizing the levelized cost of electricity and providing stability of grid integration. The FS tech provides energy within peak hours, which smooths costs for electricity users and makes the levelized cost of energy cost-competitive with conventional energy sources.
Website: http://www.firstsolar.com
Samsung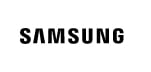 Samsung was established in Seoul in 1954. It is a well-known manufacturer of domestic utilities. Its solar department makes single-crystal and multicrystalline PV panels at the South Korean facilities. The corporation has a strong unit involved in research & development, which enables it to patent its photovoltaic solutions. The solar modules are provided with a 25-year performance warranty. All of its products have IEC, CEC and UL certificates.
Website: http://www.samsung.com/us
Blueleaf Energy

Blueleaf Energy's mission is to develop, deliver and operate safe, high quality, ethical renewable energy projects, delivering a greener energy mix and lower power bills. We specialize in the development, finance, construction and operation of renewable energy & storage assets across Asia Pacific.
Website: https://www.blueleafenergy.com/
Kyocera

The Japanese corp. was launched in Kyoto over 60 years ago, its initial staff consisted of eight persons only. The company has always been making highly qualitative products, using the most innovative material and component, and is now an international group producing a diverse range of goods. Kyocera's solar energy unit is located in the Arizonan city of Mesa. It manufactures photovoltaic panels and solar energy generation systems.
Website: kyocerasolar.com/
Mage Solar

The Ravensburg-headquartered company was founded in 2007. The corporation has 6 subsidiary companies both locally and in foreign countries, its staff consists of 160 people. The German firm is a single- and multicrystalline PV panel, inverter and mounting system manufacturer. Besides, it helps its customers to plan how to install the system. The company has business activities in the United States, European, Asian, African and Australian countries.
Schott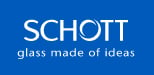 The German company has been developing solar tech solutions for dozens of years. Schott's products have several features, which puts them aside from the rivals, such as high-standard hermetic cable penetration, special glass tubes, and borosilicate glass.
Website: https://www.us.schott.com/
Get Premium Solar Stocks Expert Analysis
See also: Solar Panel Companies Directory