Best Solar Inverters
Get to know which solar inverters are the best to buy in 2022. In addition to the top products, we have listed the leading inverter manufacturers. Here you can find both well-known companies and those who have entered the market recently but offer reliable and high-quality devices.
See also: Solar Inverter Company Directory | Best Solar Panels | Solar Manufacturing News | Top Solar Panel Manufacturers | How to buy the best solar inverter
The Best Solar Inverter Products
Now, when you know which inverter manufacturers are considered the best in the current year, let's take a look at specific products that have attracted specialists' attention in 2019, 2020, 2021, 2022. The inverters within the list are categorized according to their type. So, here we go.
Microinverters
QS1 by APsystems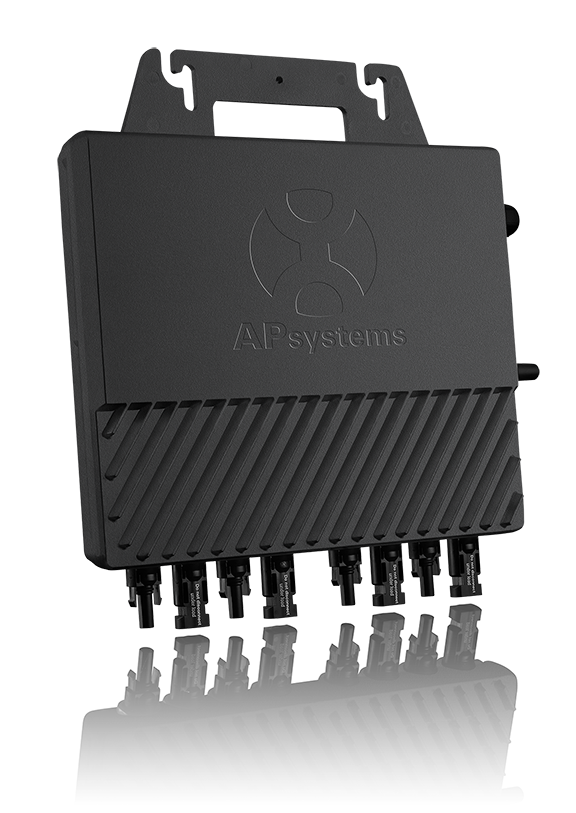 APsystems' QS1 is a high-power, one-phase micro connectable with 4 modules meant for home use. The time to install the unit has been reduced by 75 percent. The product is compatible with YC600, and the data transmission speed is three times faster compared to traditional micros. Due to the wide maximum power point tracking operating voltage range, the solar energy harvest has been boosted.
Website: https://usa.apsystems.com/portfolio-item/apsystems-qs1/
IQ 7A by Enphase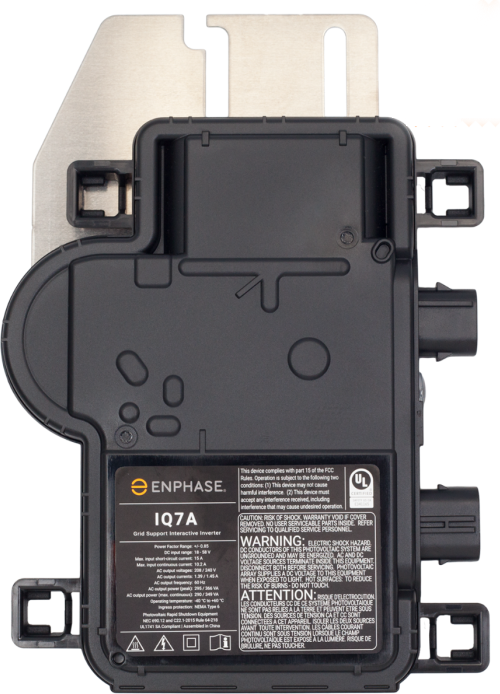 IQ 7A Micro supports modules up to 450 watts, which increases the power generation of the 7th-generation family. IQ 7A can be used together with both single- and double-sided PV modules. As a result, fewer modules are needed for powering solar systems for residential and commercial applications.
Website: https://enphase.com/
1000W Grid-tie by Y&H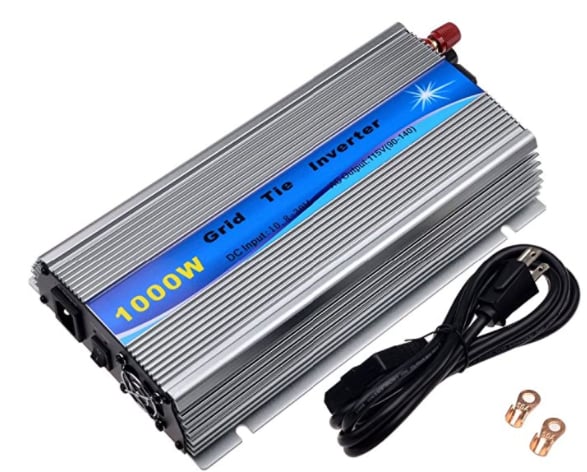 The inverter is perfectly suited for a do-it-yourself solar generating system. The pure-sine-wave unit is heavy duty, light and small-sized. It is characterized by innovativeness and reliability. The product can improve the efficiency of solar systems. It is designed and constructed to be easy to use. The inverter is suitable for homes and businesses. It can be easily connected to the power grid due to the AC-output in sync and in phase with the grid. The unit can be stacked together with a large number of inverters to increase the power output.
The downside of the product that it is meant exclusively for 18-Volt PV panels. That is why, max power point can't be reached with a 12-Volt battery input.
String Inverters
PVS-166/175-TL-US by ABB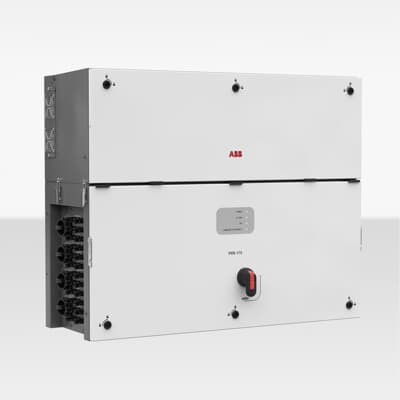 The product is meant for smaller-scale utility solar installations. It helps reducing the overall cost and maximizing the operating time of the plants. There is no fuse and there are 24 inputs. Due to twelve maximum power point trackers, no external string combiner is required. The additional redundance maximizes the solar energy harvesting. The 800 Volt (alternating current) output needs conductors of smaller size, which reduces the capital expenditure.
Solis 125kW 1500V by Ginlong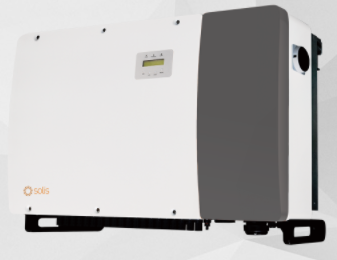 The innovative utility-scale inverter guarantees the longest uptime and highest return on investment. The high-power product is 99.1-percent efficient, which allows improving the levelized cost of energy throughout the projects. The customer support team dedicated to the USA provides fast and easy commissioning, operation and maintenance.
Website: https://www.ginlong.com/3p_inverter3/4285.html?security_verify_data=313336362c373638
TrueString XL 480-10k-ES-D by HiQ Solar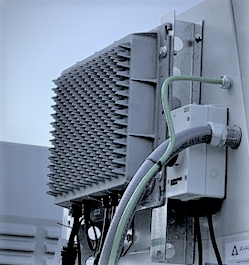 The 10-kilowatt three-phase 480-Volt energy storage inverter is UL-certified. It allows commercial and industrial users of behind-the-meter ESS to cut the costs through managing the demand charges. As well, the product enables in-front-of-the-meter energy storage utilities to manage the grid services. The unit is compatible with any battery, except that vanadium flow batteries and Li-ion batteries require changing the firmware settings.
Website: https://hiqsolar.com/product/truestring-480v-inverter-es/
Blueplanet 125 TL3 by KACO new energy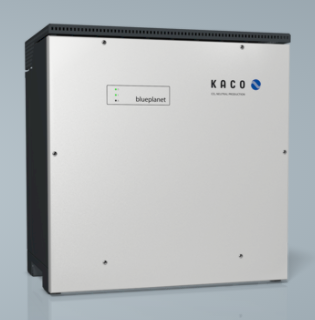 The inverter is designed for utility applications in solar farms with 1500 V tech. This cuts the cabling and connecting costs. The integrated SiC semiconductors reduces the heat dissipation, thanks to which the product can be used in high-temperature weather conditions. Besides, this feature has allowed saving the materials considerably and making the unit lightweight.
Website: https://kaco-newenergy.com/products/blueplanet-125-TL3/
Sunny Boy by SMA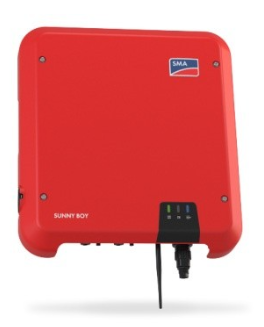 The series is among the manufacturer's best-known inverters, the products are about 97-percent efficient on average. The Sunny Boy line is based on the well-established reliable tech and is designed simply.
The new models are integratable with TS4-R-F module included in Power+ Solution. This shutdown device is characterized by cost-effectiveness and increased safety.
SB5.0-1SP-US-40 offers high functionality and innovativeness, wireless LAN and Ethernet integration for remote monitoring. The cost-efficient unit reduces the costs for solar system installation and usage.
Sunny Boy 5.0-US with an inbuilt DC-disconnect is easy to install and operate, can be used as a power grid manager. Due to maximum power point tracking channels, the model features flexibility and various stringing variants. The inverter can work during outages, allows charging mobile gadgets and small uninterruptible power supply units. The product meets the highest industry standards.
The only obvious drawback of the product is its high price.
Website: https://www.sma.de/en/products/solarinverters/sunny-boy-30-36-40-50-60.html
XGI 1500 by Yaskawa Solectria Solar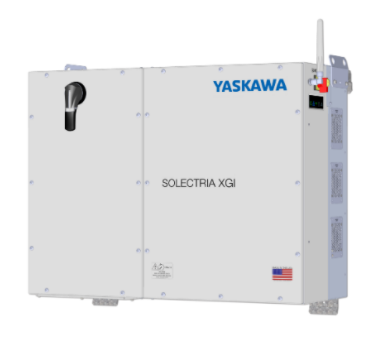 The unit for utility applications is high-powered, efficient, reliable and flexible. There are two combiner options available – attachable and remote, which makes it possible either to distribute or to group the inverters. The product is manufactured in the United States, and the components used are global. The Buy American Act is complied with.
Website: https://solectria.com/pv-inverters/utility-scale-inverters/xgi-1500/
SE5000H by SolarEdge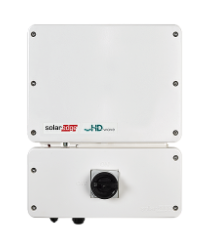 The inverter is 99-percent efficient, which guarantees maximum returns, and has an inbuilt direct current safety-switch. There is no display, the product allows direct programming from a smartphone and is connectable to internet through either a hard wire or WiFi. The unit's weight is extremely light, the size is very compact, and installation is simple.
The SE-H line of inverters are based on thin film capacitors and digital processing for alternating current generation, which minimizes the loss. The series' capacities range 2.5-10 kilowatts.
The single phase inverter is suited for small roofs with four-eight modules. DC optimization makes the unit cost-efficient. It can be used in a public housing project.
A power optimiser with 4 MPPTs maximizes energy absorption by inverter and increases energy yield from each module. The HD Wave tech makes the unit more qualitative than conventional inverters. The product has been awarded as the industry leader twice.
The only minus is its exclusive compatibility with same-brand optimisers.
Website: https://www.solaredge.com/sites/default/files/se-single-phase-HD-wave-inverter-datasheet-aus.pdf
1000W Grid-tie by iMeshBean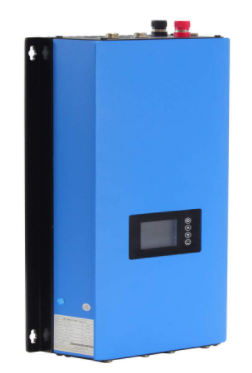 The pure-sine-wave inverter has a conversion efficiency of 92 percent. Its peak power is 1kW, while continuous power output is 980 watts. The device is protected against islanding, over-heating, short-circuit, over temperature, and reversed polarity. It shuts down automatically in case of outage. It can be stacked with other inverters and has an informative LED-panel. The product is easy to install and can be set up in a few minutes.
The design of the product is a little too commonplace and trite, but that's a minor drawback.
Website: https://www.imeshbean.com/product/imeshbean-1000w-solarwind-on-grid-tie-inverter-with-power-limiter-for-home-pv-power-system-680.html
MPPT Grid-Tie DC22-65V by ECO-WORTHY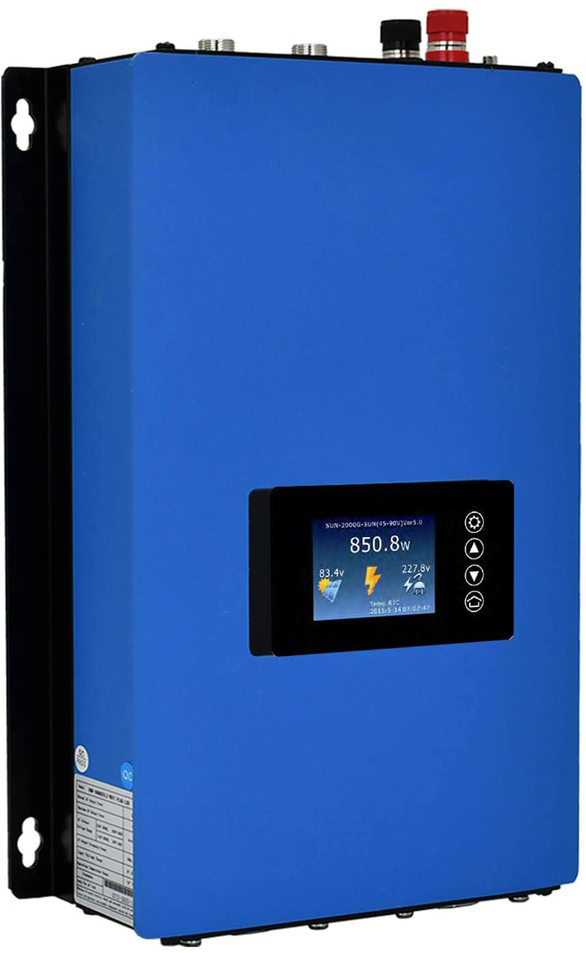 The 1kW inverter for home use features simple and cheap installation, and it doesn't have to be maintained much. Another advantage is a user-friendly display showing how much electricity has been generated totally and during the day as well as other useful data (like internal temp, real time power, etc.). The product is designed and constructed robustly and innovatively. It is protected against excessive temperatures and currents as well as reversed polarity. The unit consumes little power and is able to increase the efficiency of solar generating systems due to maximum power point tracking, which optimizes the system operation at a panel level.
The only con is that the manual could be more understandable.
Website: https://www.eco-worthy.com/
Grid-tie inverter by Solinba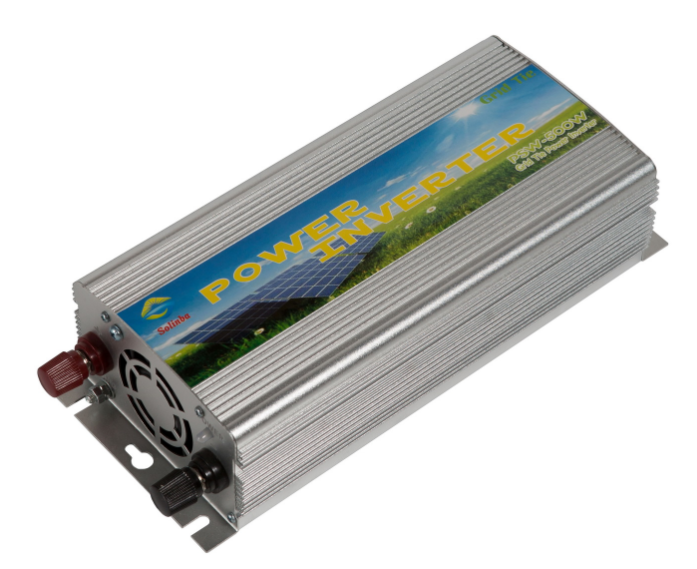 The unit increases efficiency of solar systems. It is heavy duty, designed simply, provided with a full installation kit and clear instructions. One more attraction is its reasonable price for such a qualitative product.
The inverter's serviceable life is long due to many safety functions. It is protected against over-temp, over-current, reversed polarity and islanding. Other benefits include stackability, automatic sensor and automatic restarting, which makes it easy-to-use.
The unit is provided with a fan protecting it against overheat and extending its life.
The cons of the product are relatively low capacity and strange noise produced by the fan.
Website: http://solinba.net/
Hybrid Inverters
SureSine by Morningstar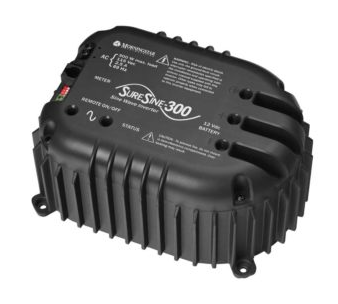 The compact-sized pure-sine-wave inverter was initially designed for rural electrification. The unit is meant for remote off-the-grid PV installations. It is suitable for industrial application, and also for smaller-scale commercial, telecommunication, leisure, marine and mobile uses. 300-watt capacity and 200-percent surge-withstand capability (up to 600 watts). The unit is designed with sealing and encapsulation, eliminating the need for a cooling fan. 12 Volt direct current input. The options available are 115Volt and 220Volt (alternating current). Self consumption is 55 milliamperes (stand-by). The inverter can be adjusted and programmed. It is 92-percent efficient (peak). It features protection from severe marine conditions and tropical climate. The warranty period is two years.
Website: https://www.morningstarcorp.com/products/suresine/
HEM Hybrid by Power Electronics
The inverter is meant for utility applications in solar photovoltaic stations. It can be interconnected with a BESS via an integrated DC-DC converter.

Website: https://power-electronics.com/en/
Conext SW by Schneider Electric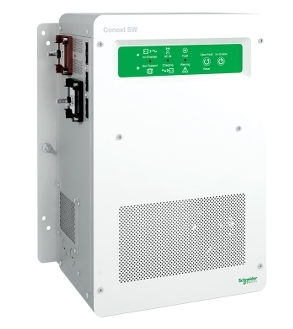 The pure-sine-wave unit is designed for off-the-grid, back-up power and self consumption in residential and small-scale commercial use. It is available in two options: DC and AC coupling. The proprietary smart-charging tech allows maximizing the solar electricity self consumption.
Website: https://www.se.com/ww/en/product-range-presentation/61645-conext-sw/
REACT2 by ABB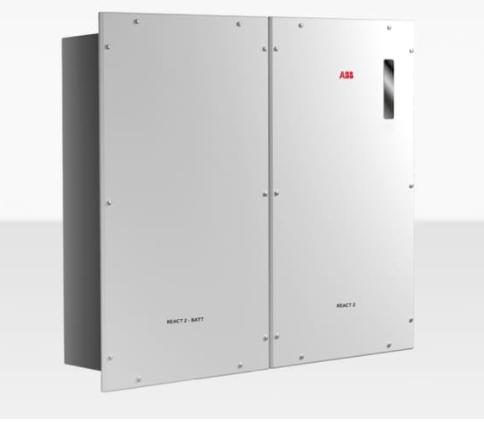 The 2nd-gen hybrids are an exclusive BESS suitable both for DC- and AC-coupling. This makes the products competitive in the fast-developing industry of energy storage solutions.
Website: https://new.abb.com/products/6AGC069528/react2-uno-5-0-tl-inverter
SUN2000L by Huawei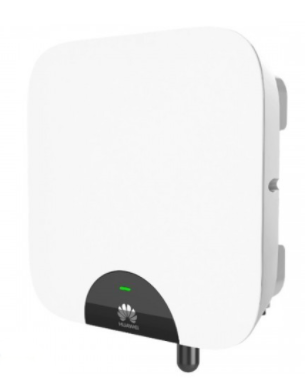 The company is among major inverter makers worldwide, it has invested billions of dollars into solar R&D during the last ten years.
SUN2000L is the first solar inverter by Huawei for home use. It is compact-sized and weighs only 10.6 kilos, the capacity ranges 2-5 kilowatts.
Similarly to SolarEdge's HD-Wave, Huawei's product has power optimisers, but it can operate without them as well.
The inverter has an inbuilt I-V curve tracer for detecting panel-level faults.
There is an inbuilt high-voltage DC coupling battery interface connectable with LG Chem's batts. Back up power supply is not provided so far, but it is being currently developed.
Optimisers can be attached to individual panels exposed to shading, which reduces the costs.
The variable input voltage allows the unit functioning on 90V voltage, which eliminates power loss.
The communication is performed via LTE, which ensures the up-to-date active warnings.
The portal for online tracking (FusionSolar) is user-friendly and has a lot of innovative features. One can directly connect to the inverter and manage settings from FusionHome application.
The warranty is 10 years.
Website: https://support.huawei.com/enterprise/en/digital-power/sun2000l-pid-22027611
Freedom XC 2000 817-2080 by Xantrex (Schneider Electric)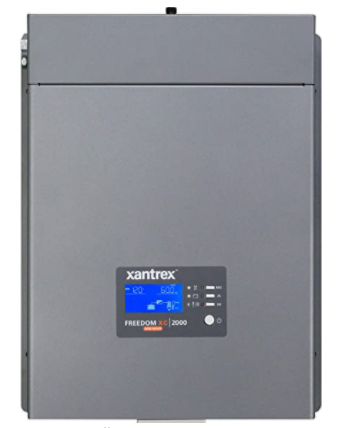 The solar inverter made by Schneider Electric's subsidiary is perfectly suited for solar generating systems. It can maximize the solar system's efficiency and reliability. It is also a good option to replace a converter. It can withstand a wide range of ambient temperatures. The product features heavy duty and durability. Its settings can be easily adjusted. The unit can function as a recharger for a fully discharged battery. The model is light and small-sized. Another feature is ignition control. The only minus is a few reports on quality control issues. But the overall user experience is very positive.
Website: http://www.xantrex.com/power-products/inverter-chargers/overview.aspx
SHK5-20 by Sungrow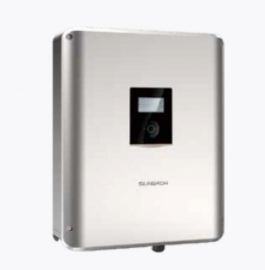 The unit is very good for domestic ESS and provides a backup option to power the most important circuits in case of outage. The product is reasonably priced and is feedbacked by users very positively.
Radian Series by Outback Power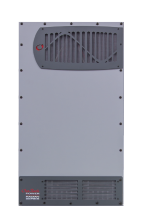 The company mostly focuses on off-the-grid devices. But this line of inverters can be used either grid-tied or autonomously. The new features include AC-coupling and frequency shifting. Among other pros are unrivaled surge capacity, dual AC-inputs, design modularity for field service, and GSLC, making it easy-to-install. The grid-zero mode allows minimizing the grid-sourced electricity consumption by consuming only solar-generated and stored electricity.
The limited warranty against defects lasts five years and the warranty for fan is two years.
Website: http://www.outbackpower.com/products/inverter-chargers/radian-series
8k by Sol-Ark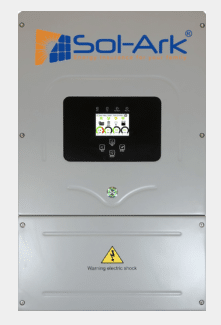 The inverter is claimed to have losses as low as 4 percent (compared to the average loss of 14 percent). Providing electricity similarly to the electric grid, it allows using 240-Volt and 120-Volt devices at the same time. The unit provides simultaneous energy management for solar system, storage and the grid from a phone app allowing you to shift between energy sources. The warranty for five years can be extended up to ten years.
1100W Inverter by Kriëger Electric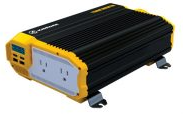 The device provides continuous power of 1.1kW. The LED-display shows all the essential information. Turning on and off can be performed remotely. 2 USB-ports are inbuilt, which allows to charge portable gadgets. The product's weight is light, the size is small and setting up is simple. The power provided is sufficient for domestic appliances, powered tools, fridges, and so on.
The disadvantage is a 3-foot cable, which makes installation options limited.
Website: https://www.kriegermfg.com/product/kr1100/#
2000W Power Inverter by Giandel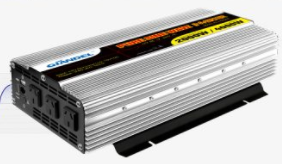 The product is perfect for traveling and emergency backups. The unit provides 2kW of continuous power output. The LED-panel shows all the necessary information, including the warnings. The device can be controlled remotely, and a 15' cable is supplied with it. There are dual AC-outputs, the inbuilt USB-port allows using it to charge mobile devices. The unit is simple to set up, the construction is durable and strong. The aluminum-alloy housing protects it against accidental damage, while the inbuilt fan cools the device down to avoid over-heating. Other safety features include protection from low-voltage, over voltage, short-circuits, over-load and high temperatures. The unit is 90-percent efficient. Besides, the manufacturer provides superb customer support.
The only minus is that the inverter is not pure-sine-wave, but modified-sine-wave.
Website: giandel.com
Pure Sine Wave Inverter by 3KVA by Yanmis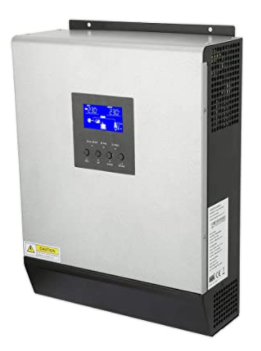 The unit is suitable for motored appliances (for example, a fridge, an air-conditioner or tube-light) and for powering electronic devices. The device is multi-functional – it can be also used as a solar and battery charger. The input-voltage range can be easily configured for the appliance to power. The LCD-display provides lots of useful information (like the system's status and any failures). The product is strongly shelled with aluminum-alloy and can resist corrosion.
Keep it in mind that the inverter won't function without a step-down transformer.
5kW Solar Power Converter Pure Sine Wave Inverter by WZEWLB (Yueqing Reliable Electric)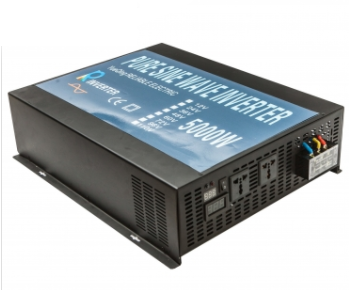 The unit provides 5kW power, it shows lots of information on a LED-display. The device is designed brilliantly and practically and is easy to install. With a temp dual-control cool fan, it is protected against over-temperature (exceeding 122 degrees Fahrenheit). The product is provided with multiple other safety features, it is protected against over-load, reversed polarity, low- and over voltage and short circuiting. The portable unit is perfect both for traveling and in-home use. The electricity provided is sufficient for simultaneous powering of various electronic devices and domestic appliances. The inverter's operation is quiet but impressively stable. It can run a full-potential load with no power-drop.
Another attraction is free accessories (cables for batteries and spare fuse for replacing). The model is qualitative and affordable.
The only disadvantage is the inverter needs several seconds before stabilizing during start-up.
Website: http://www.powerreliable.com/index.php/product/5000W_Off_Grid_DC_to_AC_Solar_Power_Pure_Sine_Wave_Inverter-16
1kW Pure Sine Wave Off-the-grid Solar Home Inverter by Renogy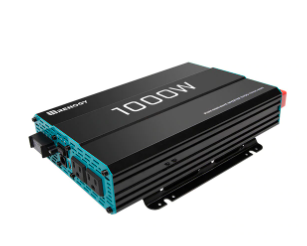 Renogy is among the best ten producers of solar inverters worldwide. This unit is over 90-percent efficient, it is perfectly suited for off-the-grid solar systems and small houses. The device is DC-coupled, it has a simple and user-friendly design, which makes identification of the poles quite easy. The terminals are provided with caps for safe usage.
The GFCI breaks the circuit in case of imbalance detected between incoming and outgoing currents. This protects a house from potential firing in the event of over-heating. There is a USB-port for charging electronics, while a LED indicates possible issues, including low- and over voltage, over temperature, over-load and short-circuiting. The inbuilt cooling-fans guarantee thermal control. The inverter operates very silently. The only sound that can be heard is when a battery's state of charge is low.
There is one drawback about this item – it is compatible exclusively with 12-Volt battery banks.
Website: https://www.renogy.com/1000w-12v-pure-sine-wave-inverter/
Central Inverters
PVS980 by ABB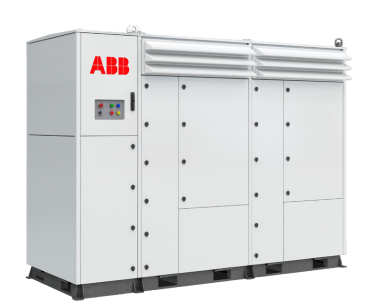 The utility-scale product is compactly designed and easy to install. The sealed thermosyphon cooling system and modularity allow reducing the maintenance throughout the unit's lifespan exceeding 25 years. The outputs have a wide range (up to 5 megawatts), which makes the design flexible and at the same time keeps the low inverter count in large-scale industrial applications.
Sunny Central UP by SMA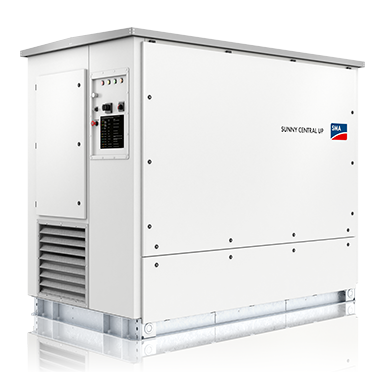 The product's output power can reach 4.6MVA in large utility-scale solar stations. The unit allows significantly reducing the costs of transporting, installing, commissioning and servicing. Besides, self consumption is also reduced, which makes it possible to cut the operating cost considerably.
Website: https://www.sma.de/en/products/solarinverters/sunny-central-up.html
Solar Ware Ninja by TMEIC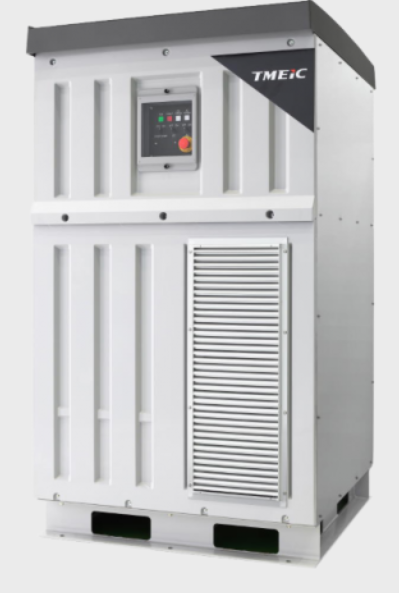 The products feature design modularity (their capacity can range from 800 up to 920 kilowatts), as well as independent max power point tracking cooling and controls. Such features increase production and uptime and make the unit's capacity more flexible. The inverter is meant for utility solar photovoltaic applications.
Company in directory
Website: https://www.tmeic.com/products/solar-ware-universal-pcs
Symo and ECO by Fronius
The three-phase solar inverters are considered the top products for smaller-scale commercial applications (up to 30 kilowatts). The units are very qualitative and reliable, which has made them market-leading.
Website: https://www.fronius.com/en/photovoltaics/products/all-products/inverters/fronius-eco/fronius-eco-25-0-3-s
Website: https://www.fronius.com/en/photovoltaics/products/all-products/inverters/fronius-symo/fronius-symo-3-0-3-m
Power Optimisers
BOSS by Alencon Systems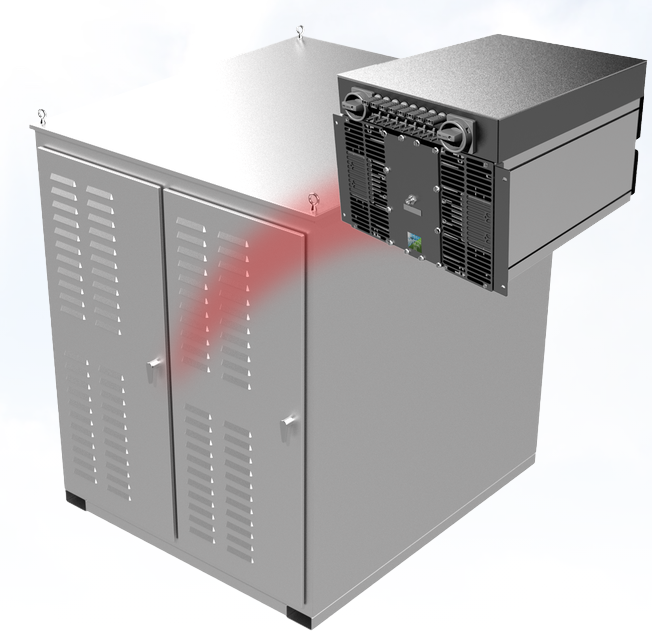 The bi-directional optimiser for storage systems is meant for safer and more cost-efficient deployment of DC coupled solar+storage projects. Galvanic isolation is created between batteries and photovoltaic DC buses, which allows installation of floating batts and earthed photovoltaic arrays with high difference of voltage ranges on the same bus.
Website: https://alenconsystems.com/boss-box/
String Optimiser by Ampt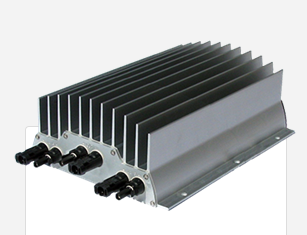 The unit is designed for cost reduction and performance improvement of both operating and newly developed large solar photovoltaic systems. At repowered existing systems, the optimiser allows using modern inverters at maximum rated power (for example, a 1000V inverter in a 600V system, or a 1500V inverter in a 1000V system). Besides, the product recovers the energy loss caused by mismatch or degradation.
Website: https://ampt.com/products/string-optimizers/
MPPT Disconnect RS by Schneider Electric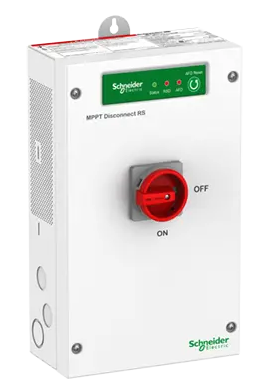 The rapid-shutdown accessory is cost-efficient, its installation is quite simple, and it complies with NEC2017. It is compatible with solar charge controllers Conext MPPT60/80 and disconnects photovoltaic circuits. The unit features integration of a rapid-shutdown transmitter and AFDD, which makes it still safer.
Website: https://solar.schneider-electric.com/product/mppt-disconnect-rs-for-nec-2017-compliance/
TS4-R-F SunSpec Rapid Shutdown by SMA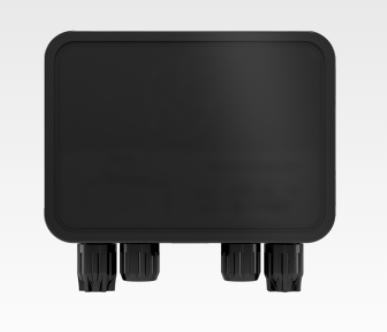 In addition to SunSpec shut-down compliance, the unit features SunSpec certification. The device meets the requirements of NEC2014/2017 and UL1741. Its operation is based on SunSpec power line communication signal for rapid-shutdown, which allows implementing it with functional robustness.
Website: https://www.sma-america.com/products/sunspec-certified-rapid-shutdown-technology.html
Website: https://files.sma.de/downloads/TS4-F-SMA-IS-xx-10.pdf
TS4-A-2F by Tigo Energy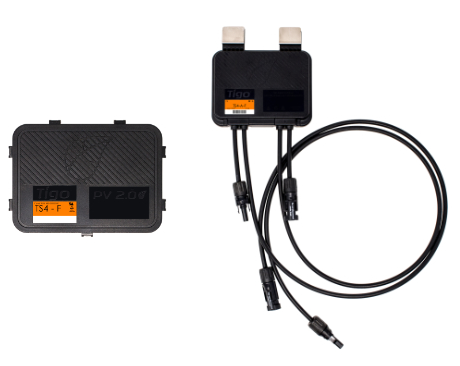 Fire Safety is an innovative addon unit for rapid-shutdown, making 2 standard modules smartly functional (up to 1kW). The UL-listed product is meant for cost-efficient compliance with NEC2017-690.12 in case of installation with either same-brand RSS Transmitters or an inverter with an inbuilt transmitter certified by Tigo."
Website: https://www.tigoenergy.com/products/
The Best Solar Inverter Manufacturers
Below, we have compiled a catalog of the leading and most reputable manufacturers of solar inverters for home use 2022. The companies listed produce the most qualitative and best-performing products with the lowest failure rates, the longest warranties, the superb servicing and supporting, as well as the most advanced monitoring options.
Fronius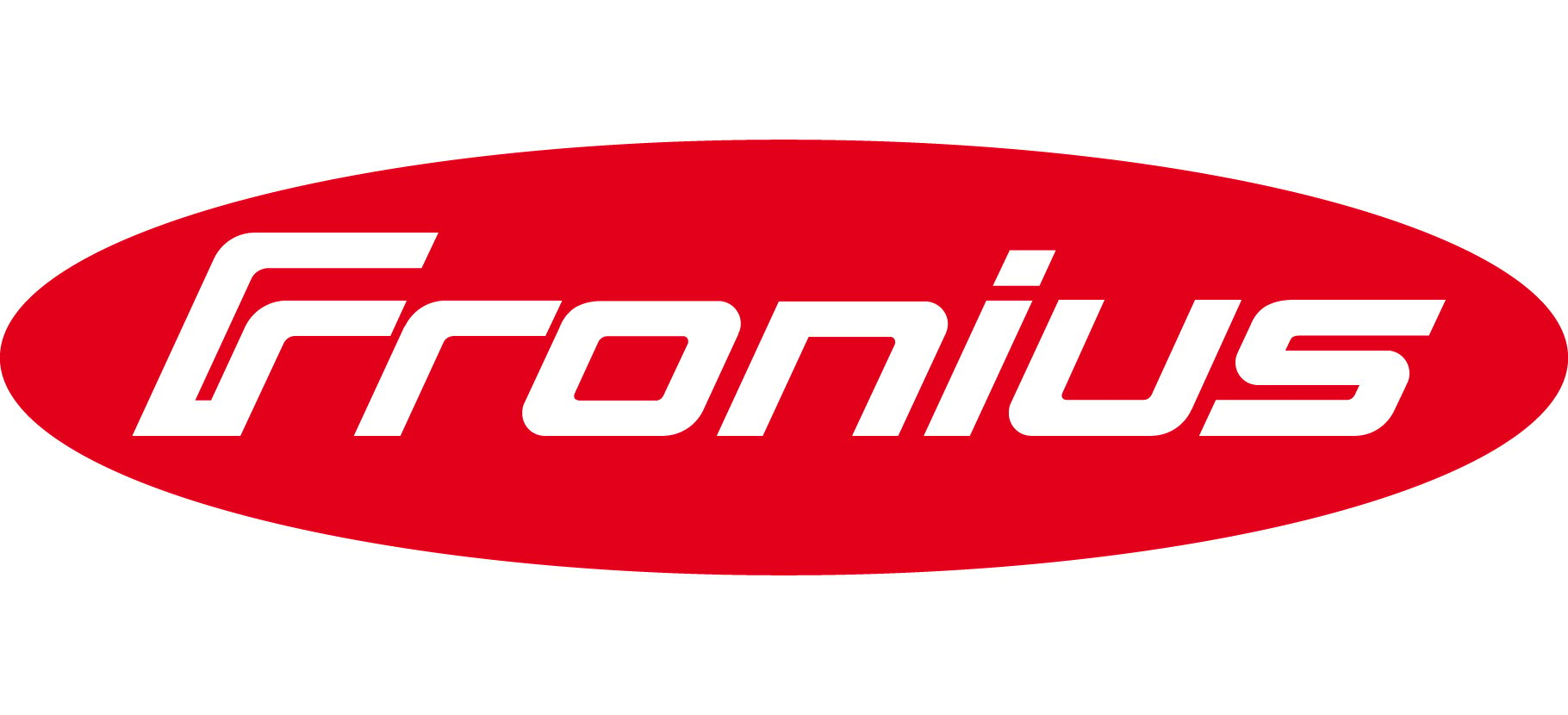 The firm was established 75 years ago in Austria. Later on, an Australia-based unit was opened.
Fronius's solar inverters became popular after introduction of the exclusive snap in design, which makes them easier to install and service. Integration of a DC-isolator eliminates the necessity of external isolator-boxes. The inbuilt smart-grid feature allows seamless integration with the most complicated power grids.
The units provide WiFi-enabled tracking. The additional smart meters make it possible to monitor the way electricity is generated and consumed more efficiently. Besides, apps for Apple and android-based gadgets are available for free.
The products are qualitative, reliable, high-performing, 97-89-percent efficient.
The five-year warranty is extendable up to ten years for free (through online registration). Fronius's units are among the top inverters for home and commercial use. The product range includes string, central and grid-tie inverters.
The customer support is excellent. Fronius offers product demos and training. The company's goods and service have been awarded with multiple prizes.
Primo is a highly-demanded single-phase inverter by Fronius for home applications. Its popularity caused temporary disruption of supplies and insignificant failures. Anyway, the unit is mostly positively feedbacked, and the manufacturer have resolved all the troubles quickly. Another top solution for residential use is Primo.
All the snap in models have an inbuilt active cooling, which makes the inverters so reliable. The fan-based cool system accelerates heat extraction, reducing thermal stresses and increasing the outputs in high-temperature conditions.
An optional addition of Ohmpilot allows automatic usage of excess energy for water heating.
SolarEdge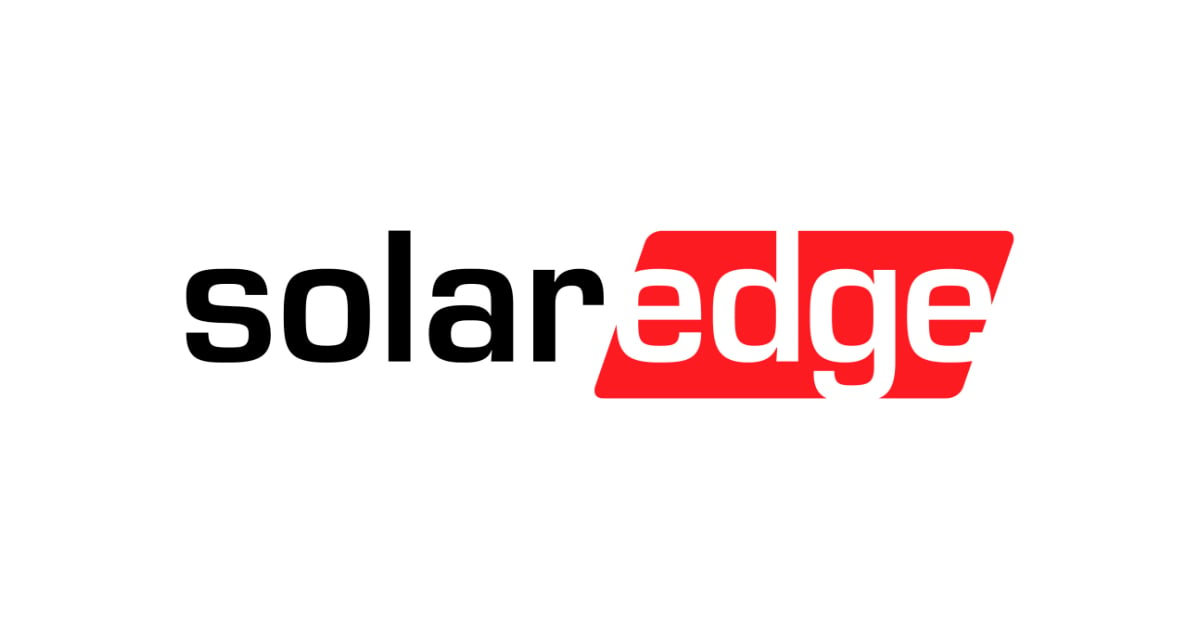 SolarEdge's exclusive smart inverter system integrates DC-optimisers for panel-level monitoring and maximum power production. Besides, the technology allows to connect more panels (up to twenty-two) in a string, maximizes safety, decreases the impact of shading and panel failures.
Though it is more expensive and time-consuming to install and set up SolarEdge's inverters, they have lots of advantages, such as flexible design and lay-out. They detect possible issues early, which allows fixing the troubles effectively.
Moreover, if an inverter or power grid shuts down, optimisers reduce the voltage of DC-cables down to 1V. This is much safer in comparison to traditional panel strings with 300-600V.
The power optimisers are covered with a 25-year, and the inverters – with 12-year warranty (extendable to 20 or 25 years).
The android-based app for remote tracking is superb, and Wi-Fi option allows providing output data for each individual module, which helps to detect faults.
ABB (FIMER)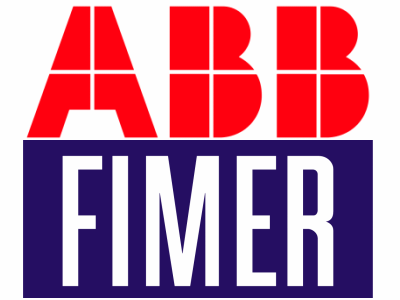 The manufacturer offers both one- and three-phase string inverters, which are high-power and cost-effective. The installation of the units is simple, their capacity is between 2 and 50 kilowatts. The products are meant for solar installations used by homes or businesses.
ABB's inverters are highly efficient, they can handle an ultra-wide range of direct current input voltage and are provided with a removable control unit with a graphical display.
The warranty period is five years, with 10-, 15- and 20-year options of free extendable warranty. The products are reasonably priced in comparison with other popular manufacturers and are up to 97-percent efficient.
ABB used to be among the leading manufacturers of qualitative string inverters before its acquisition of Power One Aurora seven years ago. The old-gen Aurora inverters caused a lot of warranty events and service problems ABB had to resolve. It has been noticed that the customer support provided by the industrial colossus is a bit slower than that by its rivals.
At the beginning of the current year, the solar business of ABB was purchased by Italy's reputable solar inverter maker FIMER. The fresh owner will probably strengthen the company's position in the industry and will be improving the customer experience.
The newest UNO-TL-DM-PLUS and UNO-TL Series are feedbacked positively. All products of the UNO family feature a plug-and-play interface and Wi-Fi monitoring.
The monitoring is performed through Aurora Vision® Plant Management online platform. Besides, the manufacturer offers an updated Plant Viewer solution for monitoring as well as a smartphone application – Energy Viewer. The monitoring portal provides the basic data (but not much tech info like the voltage and power output of individual strings, helping to detect and fix the troubles).
The older models of the UNO and TRIO (three-phase) family can be supplemented with VSN300 logger cards to monitor the inverter performance remotely via WiFi.
SMA Solar Technology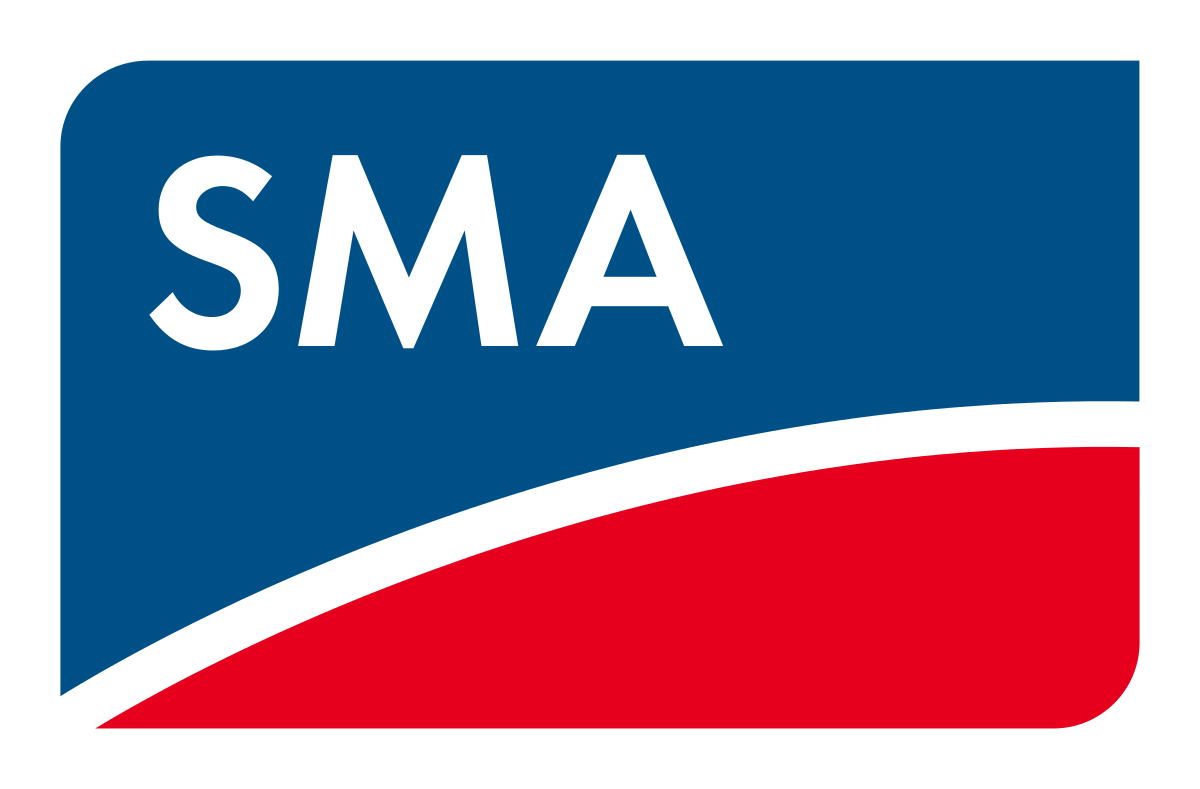 Germany's company manufactures qualitative and reliable inverters and other solar products. Besides, the firm offers lots of SW and apps for monitoring and control, including Sunny Home Manager, Sunny Portal, Sunny View and SMA Energy Meter. The solar manufacturer has been awarded with multiple prizes including INTER SOLAR, Smart Energy and EES awards. Until 2016 when Fronius released its snap-in line of inverters, SMA had been considered the top producer of string inverters.
The new line of AV inverters has no display panel – it provides all the data through WiFi. Because the outdoor conditions can cause fault to a display, the AV family of inverters have fewer failures and warranty cases.
The larger-scale three-phase inverters for commercial application are made in Germany and are considered to be among the top in the sector. The Sunny Tripower line of inverters offers the top reliability. SMA's best central inverters include Sunny Highpower, Sunny Island and Tripower Core 1.
SMA's inverters are warrantied for five years, which can be extended to ten, fifteen or twenty years (for different models). The warranties cover the shipping and onsite replacing costs in case the unit fails.
The only drawback of the products by SMA is their expensiveness.
Enphase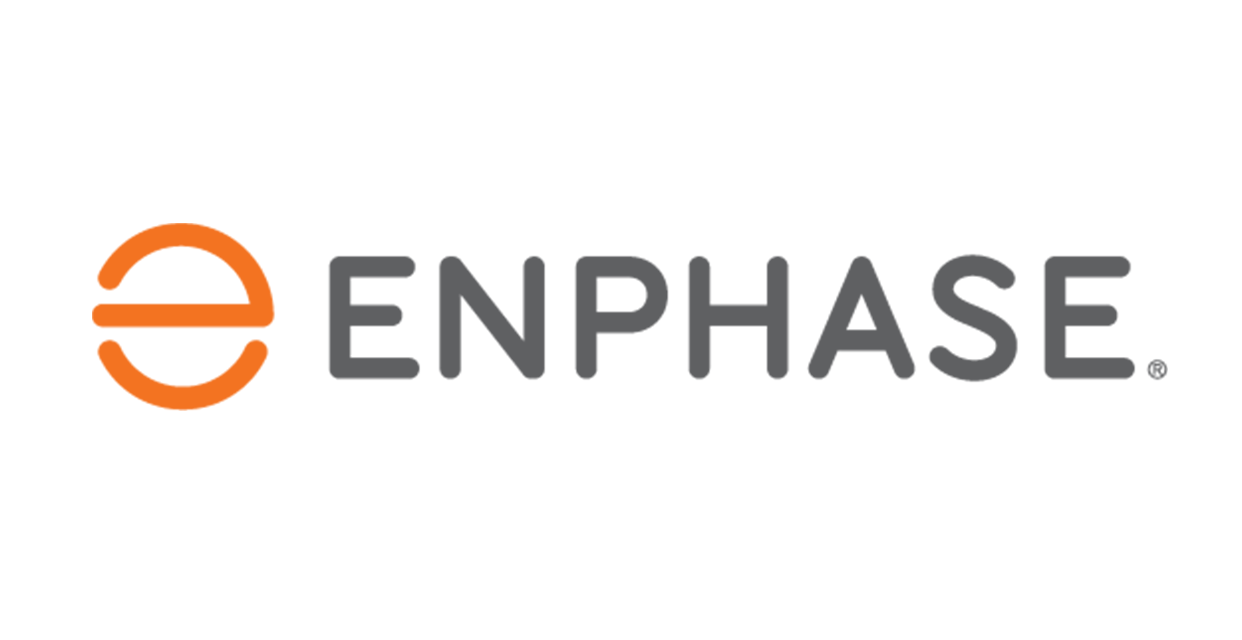 The company with HQ in the USA is the leading and best-known microinverter producer worldwide. As of 2021, it has produced over 17mln devices. Its micros are covered with a 25-year warranty.
Similarly to power optimisers, microinverters are attached to each individual PV panel, which boosts design flexibility, safety and performance. The efficiency of microinverters is higher, but they are more expensive than optimisers.
Enphase's micros are incompatible with Powerwall by Tesla. However, there are storage products by Enphase compatible with same-brand inverters.
IQ 7 Series Micros by Enphase is more suitable for home use, the units are light and their power production is 23 percent higher than that of the earlier models.
Sungrow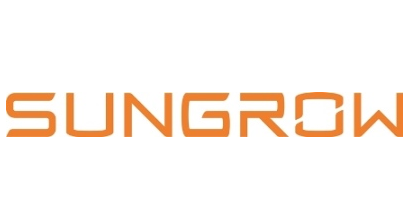 Established over twenty years ago, China's producer of inverters is a leader of the industry domestically and is among the biggest ones worldwide. Sungrow's devices combine simplicity, flexibility and robustness with affordability. The capacity ranges between 2 and 5 kilowatts.
The manufacturer offers a wide choice of products, including string (SG3KTL, SG4KTL, and SG5KTL), hybrid (SHK5) and central (SG630MX, SG800MX, and SG1000TS, as well as CX family) inverters.
The units can be monitored remotely via an inbuilt Wi-Fi system, through iSolarCloud portal or phone application. The only minor trouble is that Sungrow is not so good in consumption tracking.
In you compare Sungrow's inverters with the products by the most experienced and well-known Europe's producers, Fronius and SMA are definitely more reliable. However, they are much more expensive, so Sungrow is quite good for its price. Its inverters for home use have gained high popularity. The manufacturer is much more reputable than the majority of its China-based rivals. Besides, the company has an Australian unit helping it to serve local customers.
Ginlong Technologies

The firm was founded 15 years ago in China. Today, it is among the oldest and biggest makers of inverters worldwide. The company is a nominee for the best solar inverter manufacturer by EuPD.
The range of products include 1-phase (for home use) and 3-phase (for commercial use) units, as well as inverters for utility and energy storage applications.
One-phase inverters feature SunSpec with WiFi and cellular interface options, inbuilt module-level rapid-shutdown compliant with NEC 2017 690.12, inbuilt revenue-grade meter option (compliant with ANSI C12.20-2010), efficient maximum power point trackers, industry-best direct current voltage range, and AFCI integration. They are 98.1-percent (peak) and 97.3-percent (European) efficient. The products are covered with a ten-year warranty that can be extended.
Delta

Delta's products are considered to stand among the most qualitative inverters made by less experienced manufacturers. The company is a huge producer of electronic devices operating globally for almost thirty years.
The previous RPI line of inverters didn't enjoy much popularity. However, the newer Delta Home Series has attracted much more attention from installation companies, in spite of multiple cheaper products competing. The units are covered with a warranty that lasts for five years. Besides, there is a Melbourne-based office in Australia.
Tracking is performed through cloud-based application – mydeltasolar. The application is said to lack reliability and intuitive design, which is the one thing about Delta's products that requires improvement.
Solax Power

The company is a fresh player in the sector. It has become known only recently after launching an inexpensive X-hybrid series, which is among the most reasonably priced hybrid units on the market. The firm is a unit of the large Chinese solar product manufacturer – Suntellite, focused on R&D. Solax is globally present, it has a customer service representation in Australia. Solax's X1 models are not designed as smoothly as its competitors from Europe. However, they are almost twice cheaper, which makes them quite competitive due to their simplicity, reliability and efficiency. Besides, the manufacturer is among the few who offer three-phase hybrid battery units for larger-scale home and commercial use.
The system can be monitored at V2 online portal, which is accessible through smart phone application or web-interface. Wi-Fi monitoring is an extra option.
GoodWe

The company was founded in China ten years ago. It is a big and well-established inverter maker. Its new-gen DNS line of inverters is regarded by installation specialists very positively. Most of China's manufacturers are not highly reputable globally because of problematic quality, which was previously observed. However, the majority of problems have been fixed during the latest years.
The firm's choice of hybrid inverters is very wide. Its GW5048D-ES is very qualitative and very popular among solar companies which incorporate it into battery-based ESS.
Tracking is performed via Wi-Fi. SEMS online portal is very good to monitor both photovoltaic and storage systems, offering lots of helpful functions and information. All the units are covered with a five-year warranty extendable to 25 years.
Growatt

The Chinese company started manufacturing inverters ten years ago and has soon established among the biggest inverter makers globally. Its first inverter products were disreputable because they were not reliable enough. However, the manufacturer continued expanding and has launched a recent new-gen line of inverters. The choice of products is very wide, including inverters for PV and storage systems, which can be used either domestically or commercially. The fresh models, which are on the market for less than two years, have not proven their long-term reliability so far. The good thing is the company is trying its best to strengthen its position and offers customer service offices in lots of countries to take care of possible issues.
The new-gen TL-X series looks quite modern, the capacity ranges between 2.5 and 6 kilowatts. Dual maximum power point tracking is incorporated. The five-year standard warranty period can be extended up to ten years.
Ingeteam

The company is a major, reputable Europe-based producer of inverters. However, it is not so famous outside Europe so far. The firm was established in Spain, it has a long-term record track and much focus on research and development. Today, the manufacturer offers a broad selection of qualitative solar and hybrid inverter solutions for home and commercial applications, as well as megawatt-scale central inverters for industrial use.
Its 1Play TL-M line of inverters for home use ranges between 2.5 and 6 kilowatt capacity and is provided with dual maximum power point tracking. The units are designed excellently and offer lots of useful functions. Its unique IS Storage 1Play hybrid model is compatible with low-voltage (48 Volts) and high-voltage (up to 300 Volts) energy storage systems. Ingecon Sun Monitoring is a smart platform offering deep analysis, which can be accessed remotely.
See also: Solar Inverter Company Directory | How to buy the best solar inverter | Best Solar Panels | Solar Manufacturing News | Top Solar Panel Manufacturers |