Top Energy Storage Companies
Energy storage solutions are becoming an integral part of most power generating systems, maximizing their efficiency and flexibility. For your convenience, we have compiled a list of the top-ranking companies specializing in energy storage. The list includes the global industry leaders with company descriptions.
Get Premium Energy Storage ETF Expert Analysis
See also: Energy Storage Company Directory | Storage News | Top Energy Storage Batteries Stocks | Best Solar Storage Products | Top Energy Storage Batteries ETFs
The Best Energy Storage Companies 2022
Energy storage is essential for power grids, whatever energy source they use – renewable or conventional. Battery storage solutions allow consumers to cut expenses, increase flexibility and reliability, combine different power generating resources, and mitigate climate impact.
The fast-growing energy subsectors, such as EV and floating solar, have boosted the need for effective energy storage. As a result, there are many new battery manufacturers appearing as well as the existing ones adjusting to modern trends. A lot of conventional batt makers start shifting their production toward Li-ion batteries to meet the market demand.
Energy storage has become an important part of solar plants. Many large companies include storage systems in their solar projects.
Based on several important factors, we have collected the catalogue of the most attractive energy storage solution firms.
EEnovate Technology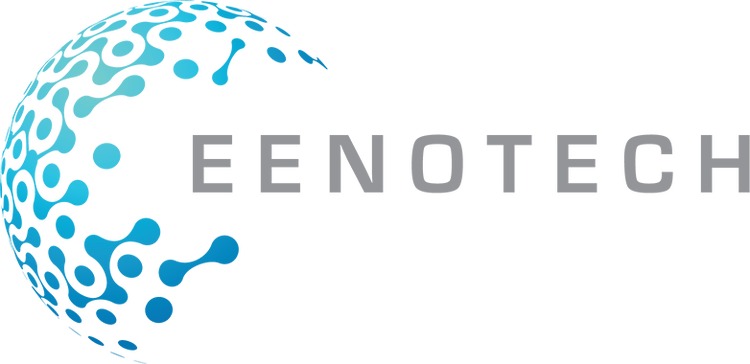 The start-up was established in 2017. The company's goal is to create new tech start-ups specializing in energy and environment. The first start-up spun out by EEnotech is EnerVenue. It focuses on stationary energy storage solutions. Its batteries are reasonably priced, durable and climate-safe. Besides, it takes the batts just a few minutes to be charged and they can withstand temp limits -40…+60 degrees Centigrade.
Founded: 2017
Headquarters: 1153 Tasman Dr. Sunnyvale, CA 94089
Founders: Prof. Yi Cui and CEO Meng Sui. Professor Yi Cui
Number of employees: 11-50
Instant On

IO's innovative portable energy storage solution with a capacity of 5 kilowatt-hours is called IO-5M. It is intended for use during power cuts in multiple applications, ranging from domestic appliances (like fridges and air conditioning units) to medical devices (including continuous positive airway pressure machines and oxygen concentrators). The battery offers a new perspective of reserve power supply. Unlike traditional storage systems used in photovoltaic projects, it is meant specially for resilience needs.
Headquarters: Santa Ana, CA 92701
Leoch Battery Corp.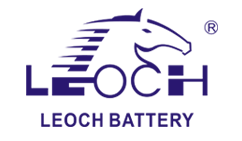 The company was established in 1999. It is a worldwide leader in manufacturing of lead-acid batts. The corporation is among the fastest-growing battery makers globally. The sales volume of stand-by batteries has exceeded 800mln USD in the current year. Leoch's products are intended for all types of critical backup and stationary power applications. Among the solutions offered are: pure lead punched grid, gel and flooded tubular plate, gel and absorbent glass mat VRLA, lithium batts, and so on. Leoch makes all kinds of batteries, which are durable, can withstand high temps, operate continuously at PSoC, and can satisfy many other requirements.
Founded: 1999
Headquarters: 19751 Descartes, Unit A, Foothill Ranch, CA 92610
Number of employees: 11,000
MPINarada

The firm offers highly-demanded battery technologies and energy storage products, which can meet the particular needs of various enterprises.
The company does not only offer integrated turn-key solutions for energy storage, but also makes special modules, enclosures, and boxes.
The battery maker has manufacturing facilities in different countries.
Headquarters: 44 Oak St, Newton, MA 02458
Black & Veatch

BVSPC offers a wide range of energy storage techs, such as battery, pumped hydroelectric energy storage, FES, and CAES. It combines reliable engineering analytics with specific SW, and closely cooperates with equipment makers. BVSPC's products are characterized by long life and high performance. The company deploys projects of any size from small to large-scale ones. It specializes in developing, installing, integrating into the grid, managing assets, and O&M.
Founded: 1915
Headquarters: Overland Park, Kansas
Founders: Ernest Bateman Black and Nathan Thomas Veatch
Bloom Energy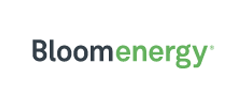 Bloom Box is an easily customizable solution. Customization is possible either originally or in the process of using by adding auxiliary energy capabilities and accessories. The system is easy to integrate in any corporate environment because it is compact, aesthetically designed, noiseless, and climate-safe.
Founded: 2001
Headquarters: K. R. Sridhar (CEO), John Finn, Matthias Gottmann, James McElroy, Dien Nguyen
Founders: North San Jose Innovation District, San Jose, California, USA
Owner: Kleiner Perkins (15.85%),
Kuwait Investment Authority (10.73%),
New Enterprise Associates(8.78%),
Alberta Investment Management Corp. (7.53%),
Advanced Equities Financial Corp. (6.55%)
Number of employees: 1,524
e-On Batteries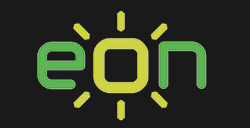 It is a well-known manufacturer and developer of LFP batteries. The technology firm is mostly focused on the safety of its products. The scalable module with a capacity of 6.4 kilowatt-hours is UL1973 approved. The system can be easily arranged into either a small energy storage solution for home use with a capacity of 12.8 kilowatt-hours or a huge system of 4.8 megawatt-hours or even larger. The company combines building management systems, contacts with expert engineers and certified installation specialists, which has resulted in more than 20mln developed projects and no catastrophic failure.
Founded: 2015
Headquarters: 1105 Bluemound Rd West, Suite 103Fort Worth, Texas 76052
Number of employees: 11-50
NextEra Energy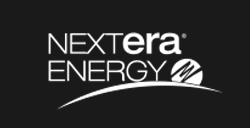 It is the U.S.'s biggest regulated utility according to the volume of generated and sold retail electrical power. The renewable energy company supplies electricity to over 5mln of Florida-based customers. NextEra Energy Resources, taken together with its affiliates, is the leading sun and wind power producer and battery storage maker globally. Besides, the utility has 8 nuclear stations in 4 states, where it produces eco-friendly, carbon-free electricity.
Founded: 1984
Headquarters: Juno Beach, Florida, U.S.
Number of employees: 14,000
Regent Power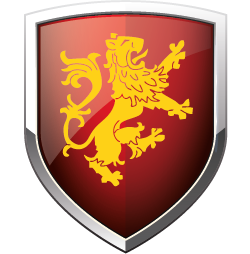 The firm integrates clean energy in projects of various sizes (ranging from small-scale industrial and commercial to MW-scale distribution-level systems). The energy storage projects offered include direct current distribution systems, CES, anti-idling retrofit and pole utility solutions. Among the latest innovations is the extremely fast EV charging solution with a storage system for the highest efficiency and a MEG for emergency use.
Headquarters: Saint Louis, US
Founders: Chuck Lee, US Drilling Products & Marketing and Laura Jones CEO
Toshiba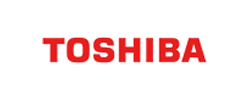 The battery energy storage solution by Toshiba is an essential element of any intelligent grid combining wind and PV power. The system is based on a combination of Toshiba's patented SCIB tech and highly performing DC/AC converter, which makes the product long-living, highly dense and efficient. It is featured with peak load and stability controls.
Founded: 1875
Headquarters: Minato, Tokyo, Japan
Founders: Tanaka Hisashige
Number of employees: 141,256
Tesla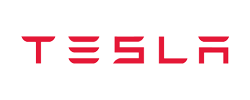 The United States' listed company was established in 2003. The corporation is an EV and energy storage solutions designer, developer, manufacturer and seller. Besides, it specializes in installation and O&M of solar power and energy storage systems. There 2 segments of the holding's operations: energy production and storage section is focused on designing, manufacturing, installing and selling or leasing of commercial and residential solar power and stationary energy storage systems, as well as selling solar power to consumers; while automotive section designs, develops, manufactures and sells EVs.
Founded: July 1, 2003
Headquarters: Palo Alto, California, U.S.
Founders: Martin Eberhard, Marc Tarpenning, Elon Musk, J. B. Straubel, Ian Wright
Owner: Largest Shareholder Elon Musk (21.7%) Publicly traded company
Number of employees: 48,016
ElectrIQ Power

The United States' private company was established in 2014. It is focused on energy storage, as well as management and monitoring. The solutions offered are intended for smart, clean and effective homes and small businesses. ElectrIQ's turnkey projects based on clean energy allow customers to save money on electricity bills.
Founded: 2014
Headquarters: 14451 Catalina St. San Leandro, CA 94577
Number of employees: 11-50
Cambridge Graphene Centre, University of Cambridge

The U.K.'s privately held company in a center for innovation and engineering. The center is working on two major problems, one of which is covering graphene's particular properties needed for achieving the goal of an intelligent device augmented with graphene on a transparent or flexible substrate, having the required energy storage capacity for wirelessly connected autonomous working.
Headquarters: Cambridge Graphene Centre, The University of Cambridge, 9 JJ Thomson Avenue, Cambridge CB3 0FA
http://www.graphene.cam.ac.uk/
BBOXX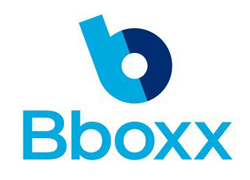 The U.K.'s private company established in 2010 supplies green power to developing counties. The firm is focused on designing, manufacturing and distributing of solar-powered batteries to African and Asian nations.
Founded: 2010
Headquarters: 11 Pilgrim Street, London, EC4V 6RN
Founders: Christopher Baker-Brian, Laurent Van Houcke, Mansoor Hamayun
Number of employees: 101-250
Fraunhofer IZM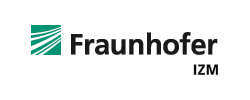 The German Institute for Reliability and Microintegration coordinates the MATFLEXEND project investigating innovative energy harvesters characterized by flexibility and durability. The materials can be processed into inks for printing applications. This is purposed to allow the mass production of devices intended both for converting mechanical energy into electrical and storing the energy.
Founded: March 26, 1949
Headquarters: Munich, Germany
Number of employees: 28,000
https://www.izm.fraunhofer.de/en.html
sonnen GmbH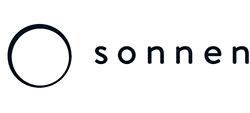 The German privately held company was established in 2011. The firm's goal is to allow all the humans to determine their energy future on their own. This includes the affordable generation and storage of clean energy as well as the smart networking of power generating companies and customers, which is meant to set the humanity free from eco-unfriendly energy sources.
Founded: 2010
Headquarters: Wildpoldsried, Germany
Founders: Christoph Ostermann and Torsten Stiefenhofer
Owner: Royal Dutch Shell
General Electric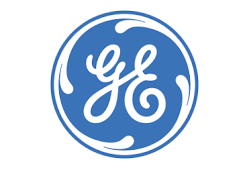 The U.S.-based listed company established in 1890 is a developer and manufacturer of solutions meant for producing, transmitting, distributing, controlling and utilizing the power. The company develops the perspective energy techs as well as enhances the ones utilized nowadays. They produce about 30 percent of global power, around nine tenth of the global transmitting utilities are equipped with GE's tech, and its SW manages approximately four tenth of the global energy. GE offers unique Reservoir energy storage systems that can be easily integrated across power grids. The firm provides a wide range of customizable energy storage solutions that allow distributing and utilizing the energy efficiently and cost-effectively wherever and whenever necessary.
Founded: April 15, 1892 in Schenectady
Headquarters: Boston, Massachusetts, USA
Founders: Charles A. Coffin, Elihu Thomson, Edwin J. Houston, J. P. Morgan, Thomas Edison
Number of employees: 205,000
Vivint

The U.S.'s privately held company established in 1999 offers simple and reasonably priced solutions for intelligent buildings. The leader in the sector provides products for energy management, cloud storages, automation and security. It serves over 850 thousand of U.S. and Canadian inhabitants.
Founded: 1997
Headquarters: Provo, Utah
Founders: Todd Pedersen, Keith Nellesen
Number of employees: 11,000
Siemens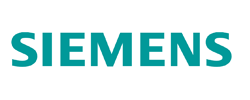 Germany's multi-national listed corporation was established in 1847. The headquarters are based in Munich, the branches are located in different countries. It is the biggest European industrial manufacturer. The conglomerate's key business activities are energy, industry, health care, infrastructure and cities.
Founded: 1 October 1847
Headquarters: Werner-von-Siemens-Straße 1, 80333 Munich, Germany
Founders: Werner von Siemens
Number of employees: 385,000
PrecisionHawk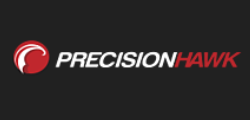 The U.S. private company was established in 2011. The headquarters are located in the capital of North Carolina – Raleigh. The firm is a leader in drone tech for enterprises. Its customer base consists of Fortune 500 and market leading companies from various sectors (like government, construction, energy, insurance, agriculture, etc.) in 150 nations.
Founded: 2010
Headquarters: Raleigh, North Carolina, USA
Founders: Christopher Dean and Ernest Earon
Oracle

The U.S. listed company was established in 1977. In 2006, the firm completed acquisition of Net4Call. NIV has supplemented the telecommunications networks with multimedia services and products.
Founded: 1977
Headquarters: USA
Founders: Larry Ellison, Bob Miner, Ed Oates
Number of employees: 10001+
UpTake Networks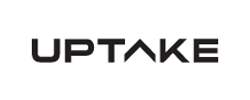 The United States' privately held company was established in 2014. The firm is located in Chicago. It is the leader in predictive analytics SW development. UpTake's products allow understanding and unlocking the value of the enterprises' data, which saves their money and time. The developer has SaaS tools meant for a wide range of companies ranging from small-sized firms to such colossi as BHE. The company is aimed at raising standards for operational productivity, security, safety and reliability.
Founded: Jul 2014
Headquarters: Greater Chicago Area, Great Lakes, Midwestern USA
Founders: Bradley Keywell
Number of employees: 501-1000
ChargePoint (formerly known as Coulomb Technologies)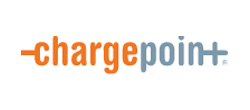 The U.S. privately held firm was established in 2007. The company leverages the biggest global EV recharging network to make recharging of e-cars available to more individuals and locations. ChargePoint is involved in designing, building and supporting of all the technologies powering the network. This ranges from recharging point HW to energy management SW. The company's mission is transforming the usage of energy and transport by allowing more humans to drive e-vehicles.
Founded: 2007
Headquarters: Campbell, California
Founders: Dave Baxter, Harjinder S. Bhade, Milton T. Tormey, Praveen Mandal, Richard Lowenthal
Number of employees: 501-1000
Lockheed Martin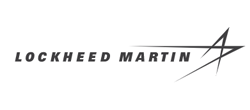 The U.S.'s listed company was established in 1995. The headquarters are located in Bethesda (the state of Maryland). The aerospace and security firm has about 105 thousand employees worldwide. It is mostly focused on researching, designing, developing, manufacturing, integrating and sustaining the advanced tech services, products, and systems.
Founded: March 15, 1995
Headquarters: Bethesda, Maryland, USA
Founders: Lockheed Corporation with Martin Marietta
Number of employees: 10,000
http://www.lockheedmartin.com/us/what-we-do/emerging/nanotechnology.html
Panasonic

The Japanese listed corporation was established in 1918. It is a developer of various solutions and techs in such sectors as home electronics, devices and solutions for homes, cars and businesses. There are 5 segments of the company's operations. These are: Eco-Solutions; Appliances; Audio, Video & Communications Networks; Industrial and Automotive Systems; Other.
Founded: March 13, 1918
Headquarters: Kadoma, Osaka, Japan
Founders: Kōnosuke Matsushita
Number of employees: 273,858
ABB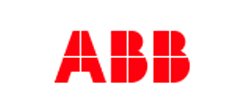 The Swiss listed company established in 1988 is a leading innovative technologies firm. It serves such sectors as utility, industries, infrastructures, and transport. The company is aimed at digitalizing the industry and value realization.
Founded: 1988
Headquarters: Zurich, Switzerland
Founders: Ludvig Fredholm
Owner: Investor AB
Number of employees: 144,400
University of Minnesota

The U.S. research university has synthesised and polymerised 2 dimethacrylate monomers to create degradable polymers, which is an eco-friendly option that can be used instead of conventional dimethacrylate-based polymers. These materials are mostly applied in dentistry. Their mechanical characteristics are close to those of their oil-derived rivals.
Founded: 1851
Headquarters: 3 Morrill Hall, 100 Church St. S.E., Minneapolis MN 55455
AutoGrid Systems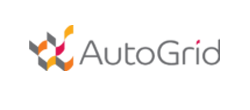 The U.S.'s privately held company was established in 2011. The enterprise specializes in analyzing the data produced by such devices as smart metres, BMS, thermostats, voltage regulators, etc. to enable utility companies and end-consumers to automatically control the electricity consumption.
Founded: 2011
Headquarters: 255 Shoreline Drive, Suite 350, Redwood City, CA 94065
Founders: Amit Narayan
Number of employees: 101-250
Johnson Controls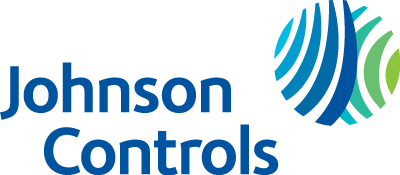 The USA's listed company was established in 1885. The main principles are productivity, security and sustainability. The firm focuses on smart houses, effective energy systems, integrated infrastructures and cutting-edge transport systems, easily compatible with each other to come closer to smart communities & cities.
Founded: 1885
Headquarters: Milwaukee, Wisconsin, USA
Founders: Warren S. Johnson
Number of employees: 105,000
https://www.johnsoncontrols.com/
Veeco Instruments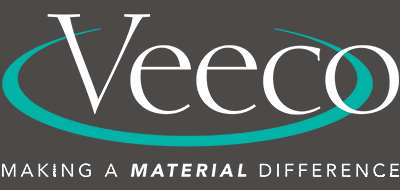 The United States-based listed company established in 1945 specializes in designing, manufacturing and marketing of thin-film process equipment used to produce and develop high-technology gadgets throughout the globe.
Founded: 1989
Headquarters: 1 Terminal Drive, Plainview, NY 11803
Founders: Edward H. Braun
Number of employees: 501-1000
MarkLogic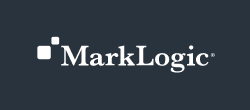 The United States-based privately held company established in 2001 is a developer of Enterprise NoSQL database, enabling the enterprises to convert their data to the form of actionable and valuable info. The product enjoys confidence of companies globally. ML's headquarters are located in Silicon Valley, there are branch offices in three different states of the U.S., as well as in the U.K., Germany, Netherlands and Japan.
Founded: 2001
Headquarters: San Carlos, California
Founders: Christopher Lindblad
Number of employees: 500
The Pennsylvania State University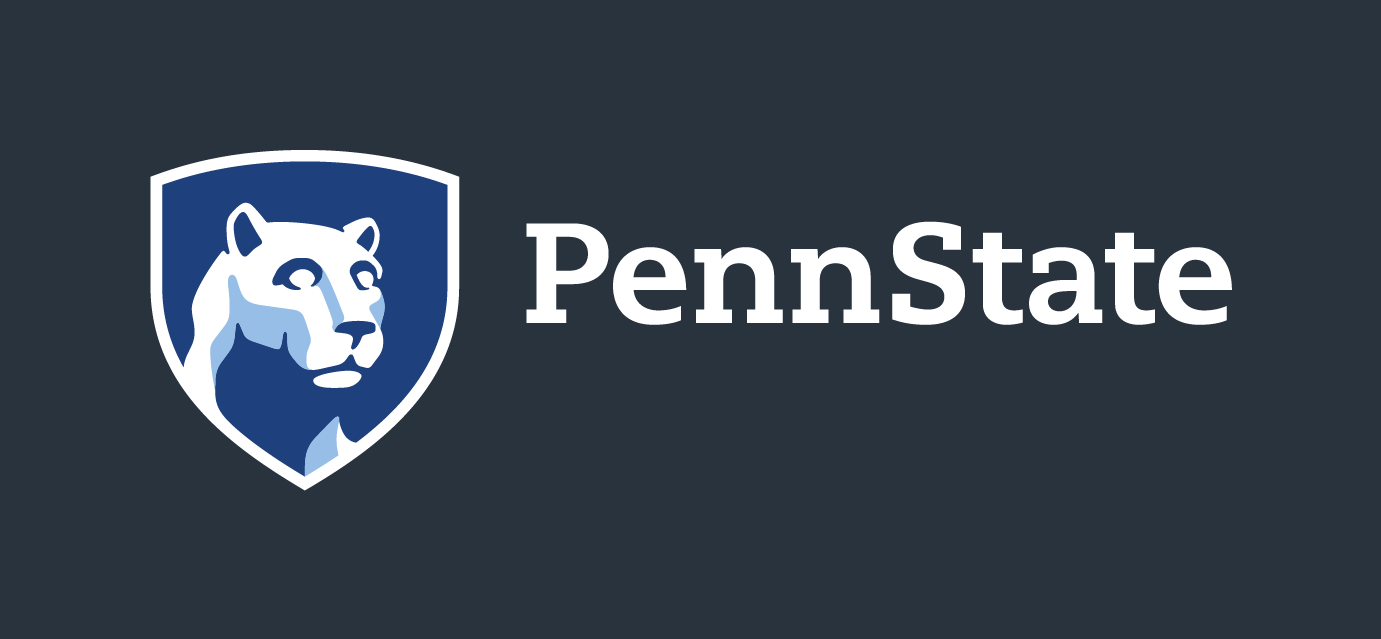 The U.S.'s research university established in 1855 is focused on R&D of programmable composites, which can be used in various applications, including energy, biotech, transport, medicine and cosmetics.
Founded: 1855
Headquarters: University Park, Pennsylvania, USA
Phononic

The U.S.-based private company established in 2009 is a developer of innovative solid-state heating and cooling technologies. Among the solutions offered are refrigerated storage and transportation, comfort climate controls, and others.
Founded: 2009
Headquarters: 801 Capitola Drive, Durham, NC 27713
Founders: Tony Atti
Fluence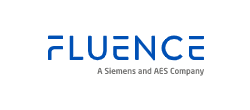 It is the worldwide leader in energy storage tech and service. Fluence's energy storage tech is the base for building of considerable solutions and systems intended for extremely demanding industrial applications and are time-proved. The 6-generation tech stack offered by the company allows deploying storage in a fast and cost-effective way, which does not make it less qualitative or configurable. There are 3 different pre-configured systems provided for various customers and applications.
Founded: 2018
Headquarters: 4601 N. Fairfax Drive, Suite 600, Arlington, VA 22203
BYD Company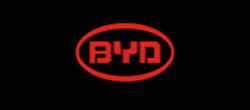 The company provides clean energy storage solutions, the key features of which are safety, efficiency and stability. It specializes in photovoltaic-plus-storage projects intended for generation, storage and application of renewable energy. The China-based firm started as a battery manufacturer and has expanded into diversified sectors like alternative energy, electric vehicles, and others.
Founded: February 1995
Headquarters: Shenzhen, Guangdong, China
Founders: Wang Chuanfu
Owner: Berkshire Hathaway[2] (24.6%), Xiang Yang Lü (21.6%), Wang Chuanfu (15.7%)
Number of employees: 220,000
Samsung SDI

The world's leader in Li-ion energy storage market provides innovative clean energy products. Its ESS tech is intended to satisfy multiple user demands. The company offers advanced clean energy and ES systems based on next-generation technologies. Storage solutions for residential use enable connection to the grid and PV arrays for maximum saving of energy consumption.
Founded: 1 March 1938
Headquarters: 40th floor Samsung Electronics Building, 11, Seocho-daero 74-gil, Seocho District, Seoul, South Korea
Founders: Lee Byung-chul
Number of employees: 309,630
https://www.samsungsdi.com/index.html
Parker Hannifin

The American energy company is the leading maker of control and motion techs and solutions. The firm takes active part in developing of clean-energy-powered EVs and HEVs. The company has deployed its own power-conversion tech in a few large-scale energy storage systems not only in Americas, but in Europe as well.
Founded: 1917
Headquarters: Mayfield Heights, Ohio, USA
Founders: Arthur L. Parker
Number of employees: 57,170
LG Chem

The company offers an optimised ESS battery solution, which provides highly qualitative power and saves energy consumption. The product provides maximum energy efficiency by means of improving clean energy quality and stabilizing the power supplies. ESS by LG Chem is based on the most innovative technologies, is characterized by long life and excellent quality. The firm is the worldwide leader in the energy storage market, it has deployed multiple successful energy storage projects, and the track record continues to grow.
Founded: 1947
Headquarters: Seoul, South Korea
Number of employees: 20,000+
GreenSmith Energy Management Systems

GreenSmith has developed its own set of HW, SW and service for construction, monitoring and intelligent operation of power generating stations and energy storage systems. The platform allows power generating companies to optimise the diversified grid assets through cost reduction and ROI maximization.
Founded: 2008
Headquarters: 485 Springpark Place, Suite 1500, Herndon, VA 20170
Number of employees: 11-50
ComEd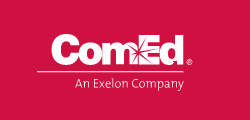 Commonwealth Edison Company supplies electricity to over 4mln consumers in Northern Illinois, which constitutes about 70% of inhabitants of the state. The company provides a battery storage tech purposed for reduction of power failures impact on residents who suffer from power interruptions, especially under extreme weather conditions.
Founded: 1907
Headquarters: Chicago, Illinois, USA
Founders: George H. Bliss
https://www.comed.com/Pages/default.aspx
NEC Energy Solutions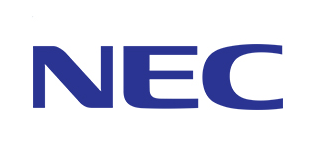 The company is a leading provider of intelligent energy solutions characterized by efficiency and cost effectiveness, meant to transform the energy markets and improve the social infrastructures globally. The firm has over 12-year experience and has implemented more than 950 megawatts of energy storage projects in different countries.
Founded: 2009
Headquarters: Westborough, MA
RES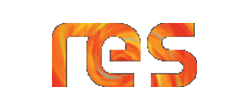 The biggest global independent clean energy firm has a portfolio of more than 16 gigawatts. It is developing, engineering, constructing and operating the projects worldwide. The company utilizes a variety of energy techs, which includes both on-shore and off-shore wind, solar, energy storage, power distribution and transmission. RES provides ESSs ranging from one-day modelling and in-house engineering to constructing and managing through the life cycle of the system. The solutions are tailored to satisfy the particular needs of any specific client.
Founded: 1981
Headquarters: Beaufort Court, Egg Farm Lane, Kings Langley, Hertfordshire, WD4 8LR, England, UK
Founders: Sir Robert McAlpine
Invenergy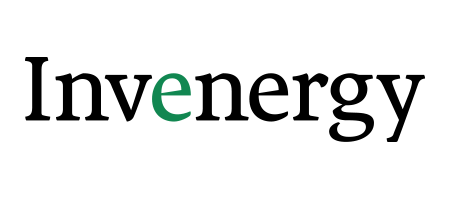 The company is among world's leaders in developing and operating of renewable energy solutions. It provides innovative ESS technologies adding flexibility and adaptability to power grids. The North American firm is a pioneer of advanced battery solutions. It is focused on large scale energy storage systems absorbing and injecting energy instantly, which helps to manage electrical grids and minimize the infrastructural cost. The large-scale storage solutions provided make grids more reliable, they regulate frequency and balance solar and wind generation variability.
Founded: 2001
Headquarters: One South Wacker Drive, Suite 1800, Chicago, IL 60606, USA
Founders: Michael Polsky
Xtreme Power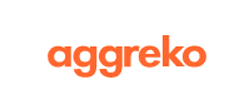 Xtreme Power was acquired by Younicos (part of Aggreko) in 2014. The company offers solutions for micro-grid and energy storage. During its over-10-year existence, Younicos has developed nearly 50 projects with a total battery storage capacity of 220 megawatts. The firm introduces innovative modular and mobile ESS. The integrated solutions based on the principle 'plug and play' guarantee optimum energy efficiency and effectiveness. Optimization of each component enables delivering maximum performance, operational cost reduction and CO2 footprint minimization. The intelligent energy management systems are meant for a wide range of applications, including micro-grid powering, making hybrid systems more reliable and business optimization.
Founded: 2004
Headquarters: 15600 John F Kennedy Blvd, Suite 600, Houston, TX 77032
Founders: Alexander Voigt, Clemens Triebel
https://www.aggreko.com/en-us/microgrid-and-storage-solutions
Get Premium Energy Storage ETF Expert Analysis
Read also:
Energy Storage Company Directory | Top Solar indices | Top Solar Energy ETFs | Top Renewable Energy ETFs | Top Energy ETF | Energy Commodities | Energy Storage Stocks | Top Energy Storage Batteries Stocks | Top Solar Stocks | Best Solar Batteries