AfDB, GCF sign deal to repower hydro-reliant Zambia with small-scale solar
Nov 21, 2019 04:47 PM ET
Deals have now been rubberstamped for Zambia to use small-scale solar to strengthen its climate-vulnerable power supply, in a scheme bankrolled by development financiers.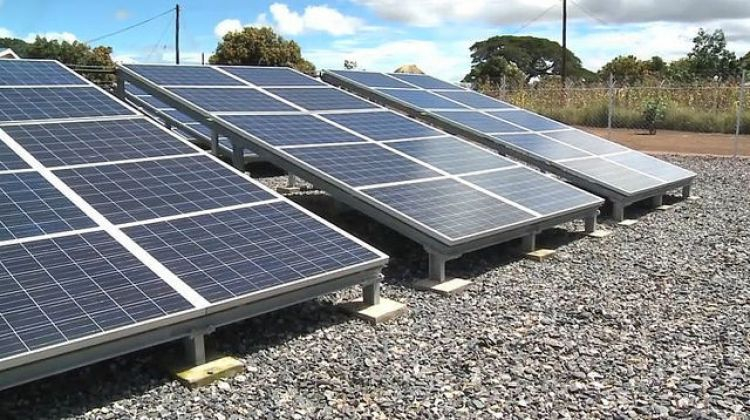 On Thursday, the African Development Bank (AfDB) and Green Climate Fund (GCF) said they have now formalised their support to a plan to deploy 100MW of green energy in the African state, struck by severe drought for the better part of 2019.
Under the so-called Zambia Renewable Energy Financing Framework, set to run for five years, the two institutions will provide US$154 million to support the government as it enacts a feed-in tariff scheme for green energy ventures in the country.
According to programme documents, US$150 million of the total will be senior debt and standby loans for renewable IPP projects, most of which will be small-scale solar. The remaining US$4 million will fund assistance to state and private sector players as they build expertise in the field.
The renewable build-up is meant to help shore up power supply in Zambia, where less than one-in-three citizens is linked to the grid. The country's reliance on hydro power – the sector accounts for nearly 90% of installed generation capacity – leaves it exposed to climate-driven droughts.
As documented by news outlets worldwide, below-average rainfall during the latest wet season – November to March – has tightened the screws on Zambia's farmers. In late October, AFP reports warned water shortages have pushed two million Zambians to the "brink of starvation."
AfDB's and GCF's attempts to offset the impacts on power supply via solar come as fellow development financiers, chiefly the World Bank's Scaling Solar programme, work to boost the utility-scale market via tenders.
So far this year, the programme has produced a 54MW debut – Neoen's and First Solar's Bangweulu plant, completed in March – and Enel's 34MW Ngonye successor, a US$40 million project delivered in April. Both are contracted to supply state-run utility ZESCO via a 25-year PPA.
The various tendering rounds under Scaling Solar and other schemes have driven successive price drops. In 2016, the contracting of Bangweulu at 6.02 US dollar cents/kWh was billed as an Africa-wide record, while a GET FiT auction produced this year an even lower figure of 3.999 cents.
SOLAR DIRECTORY
Solar Installers, Manufacturers