Walmart pins store fires on Tesla solar installs in new lawsuit
Aug 21, 2019 09:12 PM ET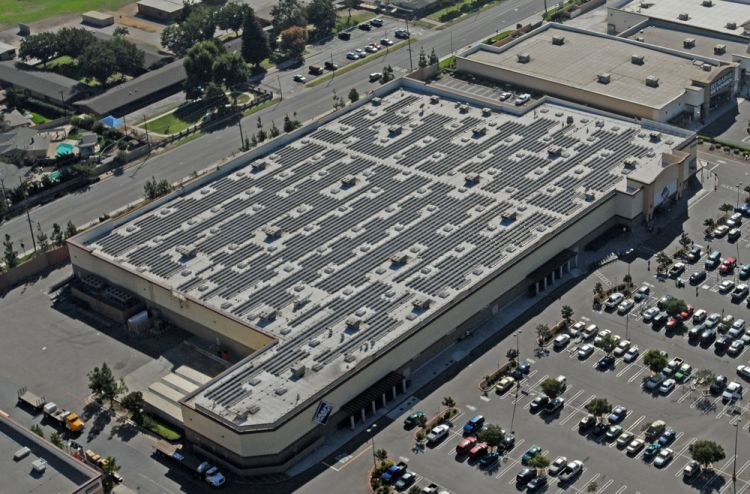 Walmart has linked a string of store fires in recent years to Tesla's alleged mismanagement of solar panel installation and maintenance, taking Elon Musk's outfit to court.
A new lawsuit from the US retail colossus demands damages from Tesla and the full removal of its solar installs, amid claims that the company's "systemic, widespread failures" were the culprit of a series of rooftop blazes over the past decade.
"To state the obvious, properly designed, installed, inspected, and maintained solar systems do not spontaneously combust, and the occurrence of multiple fires involving Tesla's solar systems is but one unmistakable sign of negligence by Tesla," reads Walmart's lawsuit.
The document – filed on Tuesday before the New York County Supreme Court – urges the tribunal to declare Tesla in breach of 240-plus contracts the firm entered with Walmart between 2010 and 2016, tasking it with the roll-out, running and maintenance of solar panels in hundreds of locations.
Hotspots 'visible to the naked eye'
Walmart's lawsuit sketches out a timeline for at least seven store blazes between 2012 and 2018, all of which the US retailer attributes to what it describes as Tesla's "gross negligence".
The series begins with three fires at Tesla-equipped stores: California's Long Beach (2012) and Milpitas (2016) and Colorado's Lakeside (2017). According to Walmart's estimates, the first two incidents cost around US$90,000 and US$500,000 in respective damages.
The lawsuit's timeline continues with another three blazes throughout H1 2018 at locations fitted with Tesla installs. After the last of the three, another California blaze in May 2018, Walmart asked Tesla to disconnect all rooftop solar systems.
Tesla acquiesced but this, Walmart claimed, did not prevent a further blaze at California's Yuba City facility with switched-off PV installs in November 2018. Investigations revealed wires were "still sparking" when the fire was discovered, the US retailer claimed.
According to the lawsuit, post-fire panel probing at various locations found "hotspots" – or "micro-crack" precursors – where heat and pressure were building. Tesla, the document alleges, routinely used staff lacking "basic solar training and knowledge" and the correct equipment to carry out inspections.
In the case of Yuba City's fire, the document goes on to claim, a Tesla technician helped create a "fire hazard" by failing to shut a combiner box. Tesla staff, Walmart alleges, also failed to disclose a ground fault alert triggered at the location last summer.
Eyes on Musk amid solar relaunch
Whether and how Tesla responds to the lawsuit remains unclear at the time of writing. Contacted today by PV Tech, the firm had not offered any comment by the time this article was published.
The lawsuit claims Tesla has yet to offer a "complete set of final root cause analyses" of the key factors behind the string of fires. The Silicon Valley firm has not paid "one cent" of the out-of-pocket damages and other fees Walmart faced over four of the seven fires, the document alleges.
The lawsuit does not identify the solar module brands found in the stores in question. Figures from ROTH Capital show leading suppliers to its Californian PV installations in 2016 were REC Group (35% of all module supply), Kyocera (30%), Tesla itself (11%) and Trina Solar (8%).
Walmart claims to have made one last attempt for Tesla to respond to the accusations in July 2019, giving the firm a 30-day window to shed light on blaze causes and compensate Walmart over losses until that point. Tesla, Walmart alleges, failed to deliver on these points by 15 August, paving the way for the current lawsuit.
For Tesla, the prospect of litigation and controversy comes within days of a reboot of its solar panel business, featuring a new US rental service. "With the new lower Tesla pricing, it's like having a money printer on your roof if you live a state with high electricity costs," was how CEO Musk pitched the relaunch on Twitter over the weekend.
The firm has witnessed muted solar roll-out levels in recent quarters, hitting record-low deployment figures in Q2 2019 even as energy storage reached new highs. The Silicon Valley player, which acquired SolarCity in 2016, lost in recent times its spot as the US top residential installer to Sunrun.
SOLAR DIRECTORY
Solar Installers, Manufacturers