Solar Operations Solutions establishes software application for PV tracker O&M
Jun 7, 2021 08:42 PM ET
The photovoltaic solar sector continues to embrace tracker systems for boosted energy returns and higher power outcome, as well as Solar Operations Solutions (Solar-Ops) has released new software application for procedures as well as upkeep (O&M) of the modern technology.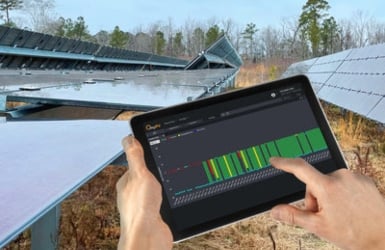 Solar-Ops' myPV IQ software, a surveillance as well as control solution for utility-scale PV solar and energy storage centers, consists of devices to envision ganged and independent tracker rows for asset monitoring as well as maintenance abilities. Trackers introduce multiple mechanical as well as electrical attributes no found in fixed-tilt solar. If left ignored, shortfalls in manufacturing can accumulate, which can produce substantial manufacturing losses in time.
Proprietor's Agent Mike Whitson with PowerOn Energy Consultants spoke to Solar-Ops with an operational visibility and also control need in a new tracker system. DC homeruns directed near the side of the selection's solar modules, any tracker actuation failure would cause mechanically connected rows to electrically abuse.
myPV IQ's real-time visualizations routed PowerOn Energy's appointing team to particular devices failures in real time. myPV IQ is additionally configured to immediately reply to tracker faults and avoid damage to mechanically connected rows.
"With myPV IQ, our group swiftly determined and solved issues, hence eliminating obstacles to industrial procedure and also increasing our capability testing. Throughout the system qualification, we had the ability to easily keep track of the trackers to ensure they were operating correctly and also reset faults as they occurred remotely," Whitson claimed.
myPV IQ can be deployed as a full SCADA system to monitor and also regulate all connected equipment on website. It can likewise be mounted as retrofitted tracker-only tracking as well as control option and also has remote tracker control.