Saltwater Batteries for Solar PV system
Feb 12, 2021 03:43 PM ET
Renewable energy sources are playing a vital role in overcoming the world energy issues and climate change issues. The storage system requirement for the renewable energy sector especially for solar PV systems is inevitable as renewable energy sources are dependent on natural conditions.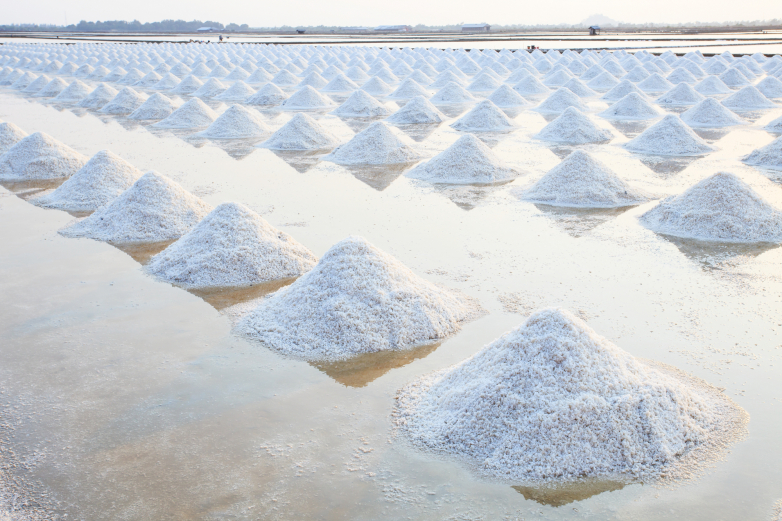 Solar PV systems amidst all renewable energies have emerged as most potential alternative energy source. Due to advacmeent in technology and supportive polices, in most of countires solar PV systems are cheaper than coal and gas fired plants. The cost of electricity produced by solar PV is some of lowest electricity cost ever seen now [1]. Solar PV systems continue to produce power until unless the sun is shining. Otherwise, there will be no power output from the solar PV systems. To cope up with energy demand and for continuous power supply, the renewable energy sector needs storage systems in the form of batteries [3].
No doubt, the Li-ion batteries are overtaking the energy storage market due to their high energy density as well as their cost is falling. But worldwide energy storage systems, Li-ion battery is not the only option to be explored as they are not environmental friendly due to their toxic nature. Saltwater batteries are under consideration for research purposes for last many years and in the upcoming year, they will impact the energy storage market in a bigger way. Saltwater batteries store energy by using a saltwater solution. These batteries are very much safe to be used than other batteries available in the market. They don't use any toxic, flammable, or explosive material like Li and lead-acid. There is no fire risk associated with salt batteries. In terms of lifetime, slat water batteries have loner run time (5000 cycles with 100% discharge) and need not a replacement of saltwater with time. This feature of saltwater battery saves cost in PV systems which are designed to be run for 20 years. Many other advantages like these, make saltwater batteries a potential candidate to be used in PV solar systems [4].
Blue energy is Austria based company that has announced a 100 kW solar PV system project at a school building in Uppsala, Sweden. This project will use saltwater batteries as a storage option and the battery back capacity will be 24kWh [5].
Tesvolt and EPC Unlimited Energy in collaboration powered a farm with a 53kW solar PV system. The batteries used for this off grid PV system were saltwater batteries and the battery pack capacity was 160kWh. This system was able to power all farm's operations like irrigation systems and workers quarters [6].
But why they have not been commercialized so far? Because their cost is higher as compared to other commercialized batteries. Saltwater batteries are at the experimental stage and it is expected that the exponential fall in the cost of saltwater batteries will also be seen when they will be produced in bulk and their technology will also be improved as in the case of Li-ion batteries. Also, the energy density of saltwater batteries is low which makes them a less viable option to be adopted as energy storage. Lower energy density means bigger the battery pack and space inefficiency. But the recycling process of these batteries from cradle to grave and being in-toxic, prevails over the lower energy density disadvantage. Moreover, as saltwater batteries contain no explosives so they are a better choice to be used in electric vehicles rather than other batteries. These batteries can operate at a higher temperature range up to 50C without the need for cooling. Saltwater batteries are the only batteries which have been certified in term of green technology which represents a big vote for an investment in saltwater batteries for the energy storage system. Furthermore, the robustness of these batteries is a key factor that only a few batteries possess. High robustness means low or no maintenance. Because these batteries are capable of 100% discharge. With 100% discharge, batteries can be made fully empty without affecting their life and other properties. As this battery can sustain for days and even weeks at any charge state so, it can be used without any battery management system [7].
Although the market of saltwater batteries is still uncertain and unknown but their future seems bright. The features like robustness, non-explosive, non-toxic, longer run time, 100% discharge, a high number of cycles, and no maintenance have put saltwater batteries as the third battery technology after lithium-ion and lead-acid battery in the current market. Right now due to C-rate limitation and lower energy densities, saltwater batteries are not fit for every application. The cost of these batteries is another major barrier toward the success pathway of saltwater batteries. These two issues can be best addressed by mass production and development and advancement in technology and manufacturing process.
References:
[1] "World Energy Outlook 2020 – Analysis - IEA." https://www.iea.org/reports/world-energy-outlook-2020 (accessed Feb. 12, 2021).
[2] F. B. Café, J. M. Cioco, L. R. Conge, A. U. Gadin, and N. A. P, "Design , Testing , and Construction of an Alternative Zn-Cu Electrolytic Cell Battery," vol. 4, no. July, 2019, [Online]. Available: https://www.researchgate.net/publication/334400579_Design_Testing_and_Construction_of_a_Saltwater-Based_Power_Source_Device%0A.
[3] C. Yukselen, B. Sahin, and M. C. Ozbasaran, "A Start-Up Business Model Using Salt Water Battery and PV Panel for Continuity and Cost Reduction of Electricity Supply," no. June, pp. 0–14, 2020, doi: 10.13140/RG.2.2.29388.03201.
[4] "Salt water batteries and solar energy storage." https://www.solarquotes.com.au/saltwaterbatteries.html (accessed Feb. 11, 2021).
[5] "Swedish school installs saltwater battery, highlights environmental benefits – pv magazine International." https://www.pv-magazine.com/2018/08/30/swedish-school-installs-saltwater-battery-highlights-environmental-benefits/ (accessed Feb. 11, 2021).
[6] "Off-grid in Australia: Unlimited Energy and Tesvolt discuss their award-winning project – pv magazine International." https://www.pv-magazine.com/2018/06/27/off-grid-in-australia-unlimited-energy-and-tesvolt-discuss-their-award-winning-project/ (accessed Feb. 11, 2021).
[7] "The New Generation of Saltwater Batteries - ees Global." https://www.electrical-energy-storage.events/en/news-press/news/articles?tx_news_pi1[news]=2936&cHash=00428dc885af04a49b111d03841eb352 (accessed Feb. 11, 2021).
SOLAR DIRECTORY
Solar Installers, Manufacturers