ReneSola touts profitability comeback but short-term debt looms high
Sep 17, 2019 07:51 PM ET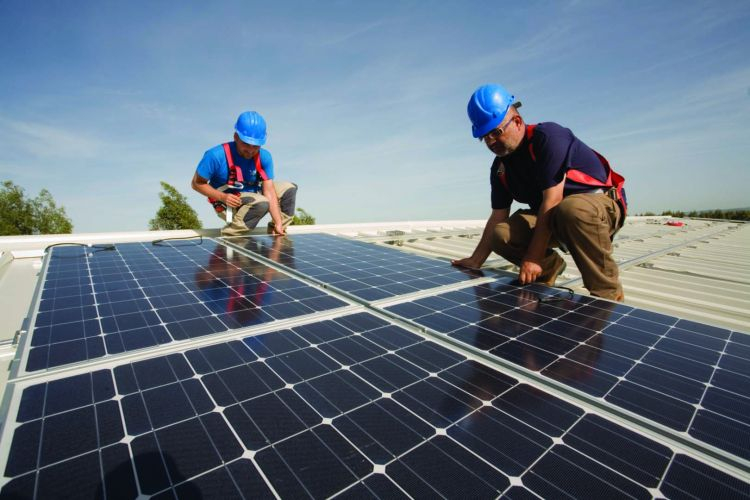 Progress with solar projects worldwide have helped push ReneSola back onto the profitability path, with a cash boost "tentatively" secured from its top shareholder as short-term borrowings continue to pile.
Shares of the New York-listed developer were up by about a third in recent days as it unveiled Q2 2019 results showing positive net income of US$5.1 million, reversing the losses recorded in Q1 2019 (US$5.3 million) and Q4 2018 (US$4.4 million).
As ReneSola CEO Shelley Xu noted in a letter to shareholders, released alongside the financial update, the Q2 2019 revenues of US$13.5 million surpassed the firm's own predictions of US$10-12 million. "[The] results exceeded all expectations due to our outstanding execution," Xu claimed.
The firm also boasted of Q2 2019 gross profit of US$10.5 million, resulting in profit margins – 77.3% – that broke its own guidance of 55-65% for the year's second quarter, as well as the margins recorded in Q1 2019 (2.8%) and Q2 2018 (29.5%).
The firm linked the comeback to profitability to its progress in the US, Poland, China and Canada, where it linked a respective 19.6MW, 11MW, 5.8MW and 0.6MW of solar projects throughout Q2 2019. The 500MW US pipeline deal with X-Elio, the recouping of US$3.1 million revenues from a UK sale from 2016 and the 12.3MW exit of two Chinese project companies were also key, CEO Xu pointed out.
Capital raise in the works from top shareholder
ReneSola's claims of financial recovery came as the developer hailed a separate boost to its operations. Also this week, the firm announced its top shareholder Shah Capital Opportunity Fund has now "tentatively" agreed to bankroll a US$11 million raise.
The term sheet signed on 12 September would see Shah up its stake in ReneSola by taking over 100 million ordinary shares, at individual share prices of US$11. The figure will help ReneSola reap 12% more per share than under average closing prices recorded over last trading 30 days.
The Shanghai-headquartered firm did not shed light on the purpose of the raise other than describing it as an "important capital infusion", intended to bolster its global portfolio of solar developments.
The capital boost is, however, likely to come in handy as the firm faces a swelling pile of short-term borrowings, which ballooned between Q4 2018 (US$44 million) and Q1 2019 (US$80.6 million), standing at US$82.8 million as of Q2 2019.
In its prior financial update three months ago, ReneSola attributed the doubling of short-term debt to the reclassification of a US$28.8 million Romanian construction loan, previously listed under long-term borrowings. Under the loan's terms, the facility must be repaid by March 2020.
2019-wide guidance of 35-40% gross profit magins
Whether ReneSola's quarterly bounce-back will sustain over time remains to be seen. The firm's current positioning as a small-scale solar developer follows its decision, around two years back, to divest its manufacturing business to then-CEO Xianshou Li.
For Q3 2019, the firm now expects to post revenues in the US$15-20 million region and 35-40% gross profit margins. Meanwhile, its guidance for 2019 as a whole anticipates revenues of US$150-170 million and gross margins of 20-25%.
In her letter to shareholders, CEO Xu described ReneSola's current pipeline of 1.4GW and late-stage pipeline of 714 MW as a "massive opportunity". The goal, she explained, will be to focus on small-scale projects with highly-priced power purchase agreements or feed-in tariffs.
SOLAR DIRECTORY
Solar Installers, Manufacturers