RatedPower updates pvDesign software program to align with NEC as well as IEEE criteria
Dec 1, 2020 05:19 PM ET
RatedPower has actually improved the means the NEC is carried out in its pvDesign software for wire sizing, has actually presented the IEEE Standards to size affiliation facilities as well as currently supplies all of the downloadable documentation in Imperial Units.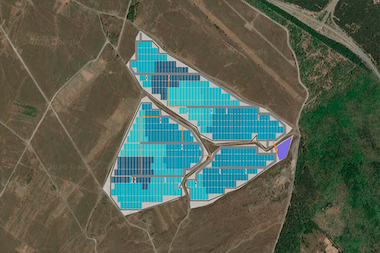 NEC
During the past months RatedPower's engineering group has actually been working hard to enhance just how the NEC is carried out when developing solar PV jobs with pvDesign. Among the most vital renovations:
Wire ampacity tables have been upgraded
The NEC insulations have been consisted of
The ground temperature level, thermal resistivity, and also trench depth improvement factors have actually been included
The sizing of cables concerning the voltage decline has actually been changed and also enhanced
IEEE Standard
When it come to the application of the IEEE standard, pvDesign individuals can now have their substation (electric devices, insulation sychronisation, short-circuit estimations and the busbar calculation) sized in compliance to this criterion.
Imperial Units
It has actually been made clear by RatedPower's U.S. customers that having an alternative to download the documents supplied by pvDesign with Imperial Units was important. Therefore, in order to adjust to clients' demands, along with having the user interface in Imperial Units, all the documents in pvDesign can now likewise be downloaded and install in Imperial Units.
Meteo Data Importer
Lastly, after understanding that SolarAnywhere ´ s and also NREL ´ s are the most frequently used TMYs in the US, RatedPower has included a meteo information importer that enables customers to directly publish SolarAnywhere, NREL, Meteonorm or SolarGIS TMYs.
RatedPower will continue to adjust pvDesign not just to the U.S. market, yet to every one of the markets where it has presence, trying to fulfill its customer certain requirements while remaining a global tool.