Orsted Powers Up Irish Solar Push
Sep 18, 2023 12:08 PM ET
Orsted and Terra Solar join forces to develop 400 MW of solar projects in Ireland, providing green energy for 90,000 homes and bringing Orsted's total Irish solar pipeline to 600 MW. Completion of the projects is projected before 2030. Part of Ireland's Climate Action Plan.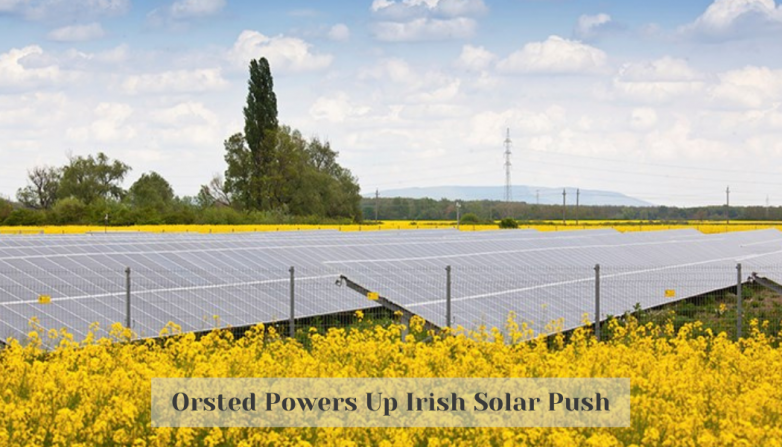 Orsted, a Danish company, has teamed up with Irish renewable energy developer Terra Solar to develop a portfolio of 400 MW of solar projects in Ireland. This portfolio has the potential to power over 90,000 homes and brings Orsted's total solar pipeline in Ireland to 600 MW. The projects will be completed prior to 2030 in line with the Irish government's Climate Action Plan solar energy target. This partnership follows the announcement by Orsted last week of a 740 MW solar farm and associated battery storage in Nottinghamshire, UK. The project in Ireland is intended to reduce reliance on fossil fuels and ensure competitively priced green electricity for Irish consumers.
How Will Orsted's 400 MW Solar Portfolio Impact Ireland?
The 400 MW solar portfolio is equivalent to at least 10,000 acres of land and is expected to generate 1.2 TWh of electricity annually.

The portfolio has the potential to help Ireland meet its 2020 renewable energy target and reduce its reliance on imported fossil fuels.

It is estimated that the portfolio could bring in up to €20 million in economic benefits to local communities, including job creation, the purchase of goods and services, and investment in local infrastructure.

The project also has the potential to reduce emissions by up to 250,000 tonnes of CO2 annually, which is equivalent to the carbon sequestration of over 25,000 acres of Irish forestry.

The partnership between Orsted and Terra Solar is expected to boost the Irish solar industry, while providing a more cost-effective and reliable source of renewable energy for Irish consumers.

The project is expected to provide a boost to the Irish economy, with Orsted committing to invest up to €1 billion in renewable energy projects in Ireland by 2030.
SOLAR DIRECTORY
Solar Installers, Manufacturers