New research study asserts 210mm solar modules have 'prominent edge' over others in LCOE, BOS costs
Dec 14, 2020 11:34 AM ET
Solar PV modules based upon 210mm cells generate the best levelised expense of power (LCOE) as well as supply better balance of system (BOS) expenses, according to an examination carried out by independent advisory DNV GL.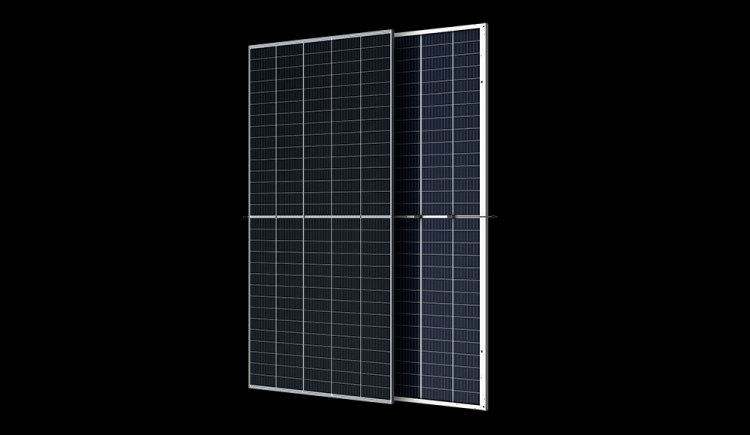 The examination, conducted under a welcome from 'Solar Module Super League' (SMSL) participant Trina Solar, wrapped up that modules featuring 210mm cells have a "popular edge" over other items in supplying advantages to predict designers.
As part of the research, DNV GL compared the performance of a Trina Solar 545W bifacial dual-glass Vertex module versus those in 166mm, 450W and also 182mm, 535W courses.
It utilized 2 regular solar sites for the assessment, one in Seville, Spain and also the various other in Texas, the United States, with each site given a nominal, repaired ability of 100MWac, the very same DC/AC ratio style and the exact same system style metrics: single-row, 1P tracker lay-out with string inverters.
For the basis of the research, all trackers and inverters used in the modelling were conventional items, and all prices associated with the projects were based on localized expenses for a "regular, detailed and also unbiased" survey. The ground cover ratio was likewise dealt with in order to ensure constant shadowing for the bifacial module. The modelling also laid out to make objective comparisons in between the performance of the modules, highlighting any type of impact on prices and the LCOE performance of each.
The modelling research discovered that on the site in Spain, Trina's Vertex 210mm bifacial dual-glass module created a preliminary investment conserving of EUR0.02 c per watt, minimizing the LCOE of the site by around 3% compared to the 166mm bifacial dual-glass 450W variation. Compared to the 182mm 535W module, while the initial investment savings stayed similar, the LCOE improvement was minimized to 0.3%.
At the site in the US, contrasted to the 166mm bifacial dual-glass 450W module, Trina's 210mm Vertex module generated a first investment conserving of US$ 0.04 c per watt and minimized LCOE by around 3.9%. In contrast to the 182mm bifacial dual-glass 535W, once more the financial savings were lowered, with first financial investment falling by about US$ 0.01 c per watt and the LCOE reduced by 0.5%.
"With the further optimisation and also extension of the tracker length, the 545W Vertex 210mm-Module will save extra in BOS price and also LCOE than the various other two modules, offering it extra side," DNV GL stated.
A summary of the respective website and module performances can be seen below.
On top of that, Trina Solar, DNV GL and inverter vendor Sungrow last month co-hosted a PV TechTalk webinar when it come to website performance utilizing the 210mm Vertex collection modules, analyzing the impact trackers and also inverters can deliver higher power per string as well as provide better LCOE per project.
That webinar can be streamed on-demand right here.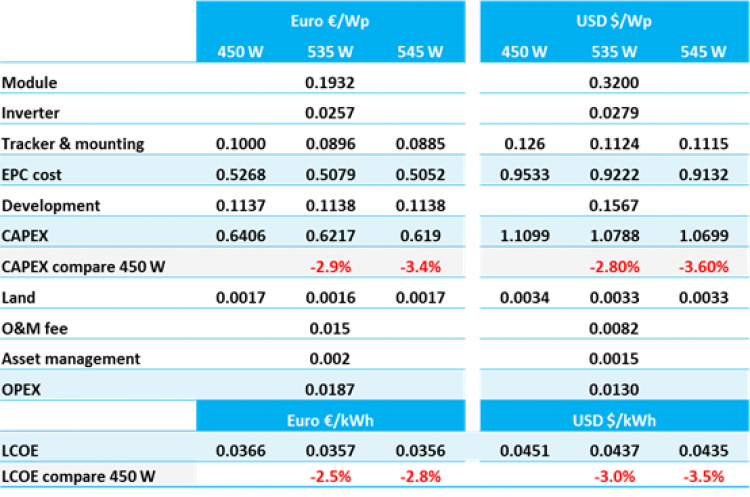 Trina Solar stated members of its 600W+ Photovoltaic Open Innovation Ecological Alliance were collaborating on a design attitude that paired reduced voltage, high string power, modules, trackers and also inverters in what is to be a "vital action" for the solar sector reaching more useful LCOEs.
Late last month, a consortium of solar module, cell and also wafer producers, of which Trina Solar was one, provided a require more standardisation of wafer, cell and solar module designs, showing an extra uniform technique would deliver the "finest possible scale" for the solar market.
SOLAR DIRECTORY
Solar Installers, Manufacturers