New Jersey Resources to issue US$150m green bond for 50MW of solar
Aug 6, 2019 05:08 PM ET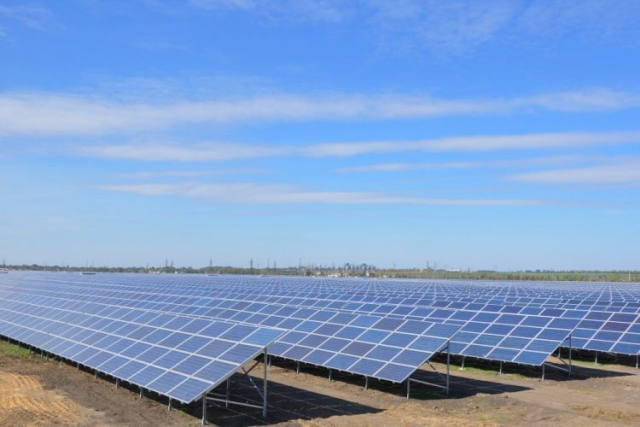 Energy provider New Jersey Resources (NJR) is selling US$150 million of green bonds to finance six commercial solar plants with a combined capacity of 50MW.
This is NJR's first foray into green bonds. The proceeds will be spent in the next four months on six solar projects, as well as other clean energy projects.
The move comes the same day as the company reports a consolidated loss of US$8.4 million in the third quarter of 2018, a significant improvement from the US$14.3 million it lost in the third quarter of 2018.
The company has made US$151.4 million in 2019 so far, or nearly US$100 million less than in the same period in 2018 (US$249.7 million).
The US$24.8 million that the company's renewables arm Clean Energy Ventures made in the first three-quarters of 2019 pales next to the US$80.5 million it made during the same timeframe in 2018, due in part to a US$63.8 million tax benefit granted last year.
In a statement about the company's Q3 results, Steve Westhoven, president and COO of New Jersey Resources said: "While we expect our results this year will be toward the low-end of our guidance range, we believe our portfolio of infrastructure investments positions us well for the future."
In a separate news release about the green bonds, Westhoven said "commitment to sustainability is a cornerstone of our company. These bonds support that commitment and are consistent with our investment strategy." The bonds will have a fixed rate of 3.29% and will mature in 10 years. One-third of the bonds were issued in mid-June and the remainder will issue on August 15.
NJR already owns 272MW of residential and commercial PV projects.
New Jersey Natural Gas, NJR's principal subsidiary, operates and maintains nearly 7,500 miles of natural gas transportation and distribution infrastructure.
SOLAR DIRECTORY
Solar Installers, Manufacturers