Neoen touts 50MW victory in Portugal's momentous PV auction
Aug 13, 2019 07:52 PM ET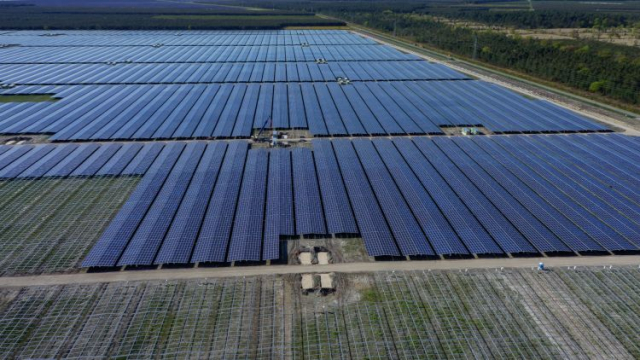 Neoen has shed light on its winning project in Portugal's head-turning solar auction this summer, a tender consultants now say illustrates a new, bolder attitude towards merchant risks.
This week, the IPP explained the solar scheme it bagged a 15-year power purchase agreement (PPA) for at the July tender is now at a "very advanced stage" of development.
The project – designed with a capacity of 50MVA, or 65 in MWp terms – will be deployed near the town of Rio Maior, a one hour drive north of capital Lisbon.
Construction, Neoen explained, should get underway in 2021 and lead to the installation's operational launch around early 2022.
According to the IPP, the project is meant to produce 130GWh every year, covering the electricity needs of a 28,000-inhabitant town.
WoodMac: The potential and risks of merchant solar
At €23.47/MWh (US$26.28/MWh), the tariffs scored by Neoen's 50MW auction PPA were not the lowest in Portugal's tender, with Akuo's €14.76/MWh (US$16/MWh) widely seen as a global record.
The IPP said its €23.47/MWh figure is "one of the highest" – the priciest PPA came in at €31.16/MWh, the tender results show – and will bring a "good level of profitability" for its scheme.
The claim emerged as Wood Mackenzie consultants anticipated it will be revenues beyond auction PPAs, and not within, that will be increasingly key for solar projects going forward.
"What is clear… is that in liberalised power markets, solar PV investors are ascribing ever more value to revenue streams outside of those secured through competitive auctions," senior research analyst Tom Heggarty said in a statement on Monday.
"Taking on merchant risk pre-, during or post-PPA is becoming the norm. This presents a range of new risks and opportunities," Heggarty added.
Learning the rules of the zero-subsidy game
The talk around merchant risks as PPA duration and prices are squeezed is not new in the solar ranks, with many an industry debate convened in the past year to examine the issue.
Firms attending Solar Media's Large Scale Solar Europe event, held in Lisbon in March, were bullish about PV's free-market potential but also wary of power pricing trends and grid bottlenecks.
At an Intersolar 2019 session attended by PV Tech, Neoen's deputy head of financing Bastien Grandet warned of potential cannibalisation risks as technology costs continue to plummet.
Grid access will be the "defining bottleneck" of zero-subsidy solar, Grandet said, adding: "We've yet to find a common view on how to deal with long-term merchant risks."
With a 3GW renewable portfolio in operation or under construction worldwide, Neoen entered Portugal in 2010 and has since developed 13MWp Cabrela, 9MWp Seixal and 2MWp Coruche.
SOLAR DIRECTORY
Solar Installers, Manufacturers