More solar panels installed with subsidies than last year, insists energy minister
Aug 8, 2019 05:49 PM ET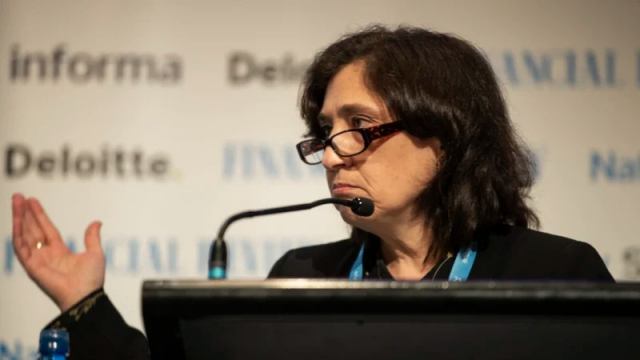 Besieged Energy Minister Lily D'Ambrosio insists the number of rooftop solar panel installations in Victoria this year under the government's rebate scheme will far surpass last year's numbers.
Ms D'Ambrosio dismissed the furious protests of businesses who say the state-subsidised program has destroyed their livelihoods.
The government maintains the state is on track to deliver a projected 59,287 installations of household solar panel systems in 2019, compared with 40,670 last year.
Angry solar panel installers rallied outside government offices on Thursday, demanding changes to the rebate system they claim has dramatically slowed down their businesses.
But Ms D'Ambrosio rejected the installers' suggestions that installation numbers were down on 2018.
"They are wrong," she said. "This year we are going to have even more rebates in the system leading to even more installations on Victorian houses."
Under the government's rebate scheme, there are only 3300 rebates granted for solar panels each month with homeowners receiving a $2225 subsidy per solar system.
After homeowners rushed to apply for the rebates – a key election promise last year – the government paused the scheme in April this year and reintroduced it in July with the monthly cap.
In March this year, there were more than 6000 installations, according to the government's figures.
Earlier this week Premier Daniel Andrews said he was willing to look at increasing the number of rebates granted every month but only if safety and quality could be assured.
On Thursday Ms D'Ambrosio said installation businesses should look to sell panels to businesses and new houses, which are not eligible for the rebates.
But Smart Energy Council chief executive John Grimes disputed the minister's numbers, saying they would only be accurate if there were a massive increase in rebate allocations.
"But if she's talking about the current rate of effort that is simply not true," he said.
"To hide behind the semantics of these forecast numbers shows how out of touch the minister is if that's her response to an industry crisis."
Opposition energy spokesman Ryan Smith said the government program had cost jobs and forced businesses to close.
He said the government needed to help get the market back on its feet.
"If you're an installer and you don't have a job on the first of August, you probably aren't getting a job for the rest of August," he said.
SOLAR DIRECTORY
Solar Installers, Manufacturers