India releases guidelines for Solar-Wind Hybrid procurement
Oct 15, 2019 08:53 PM ET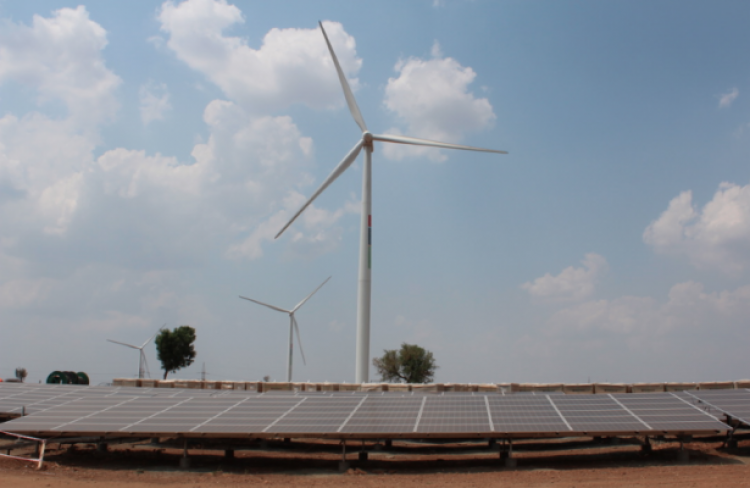 India has released new draft guidelines for the bidding process under its Wind-Solar Hybrid Policy, which includes e-reverse auctions and allows for the addition of energy storage capacity.
The Ministry of New and Renewable Energy (MNRE) guidelines are applicable to projects of greater than 5MW in size at a single site with a minimum bid capacity of 25MW for projects within one state. For inter-state projects, the guidelines apply to projects of 50MW or larger with a minimum bid capacity also of 50MW. Both the wind and solar components of such projects must account for at least 20% of the project capacity.
Power from such projects will be procured through tariff-based bidding for power purchase agreements (PPAs) of no less than 25 years duration, held by state-run body Solar Energy Corporation of India (SECI).
The procurer may define additional parameters to the tariff such as a minimum firm power output throughout the day or for defined hours during the day, minimum electricity to be supplied per day, and extent of variability in supply. Tariffs may also be either fixed or escalating over a number of years.
The hybrid project developer must declare the project's annual capacity utilisation factor (CUF) at the time of signing the PPA. This can then be revised within the first three years from commissioning.
Calculation of CUF will be on a yearly basis from 1 April of the year to 31 March of the following year. The declared annual CUF should not be lower than 30%. If developers fail to meet CUF requirements, they will be liable to pay penalties to the procurer for the shortfall, but this may be relaxed in cases where there is a lack of availability of the grid beyond the power of the developer. Penalties will be calculated at 50% of the PPA tariff for the shortfall in energy terms.
In the guidelines there were also provisions for Change in Law/Regulations, payment security, Force Majeure, Generation compensation for off-take constraints such as curtailment, and what happens in the event of a default.
Energy storage may also be added to projects to further assist grid integration, increase energy output at the delivery point and to ensure availability of power at certain time periods, which a key factors in the government's focus on hybrids and storage.
The Hybrid Policy was announced on the 14 May 2018 as the government hoped that combining the two technologies would help ease the burden on transmission infrastructure by reducing the variability of renewable power generation. This was not long after PV Tech visited the inauguration of India's first major Solar and Wind hybrid project that was developed for C&I consumers in the southern state of Karnataka - which is also set to have storage added.
A scheme for setting-up of 2.5GW of wind-solar hybrid power projects was then sanctioned on 25 May 2018.
Stakeholders can provide comments on the draft guidelines by 31 October.
SOLAR DIRECTORY
Solar Installers, Manufacturers