Flexible Solar Cell Soars: 19% PCE Gain
Sep 5, 2023 01:31 PM ET
QIBEBT researchers have developed a ternary organic solar cell with power conversion efficiency gains of over 19%, using a third component to improve crystallinity and alignment. Learn more about the mechanisms driving these efficiency gains.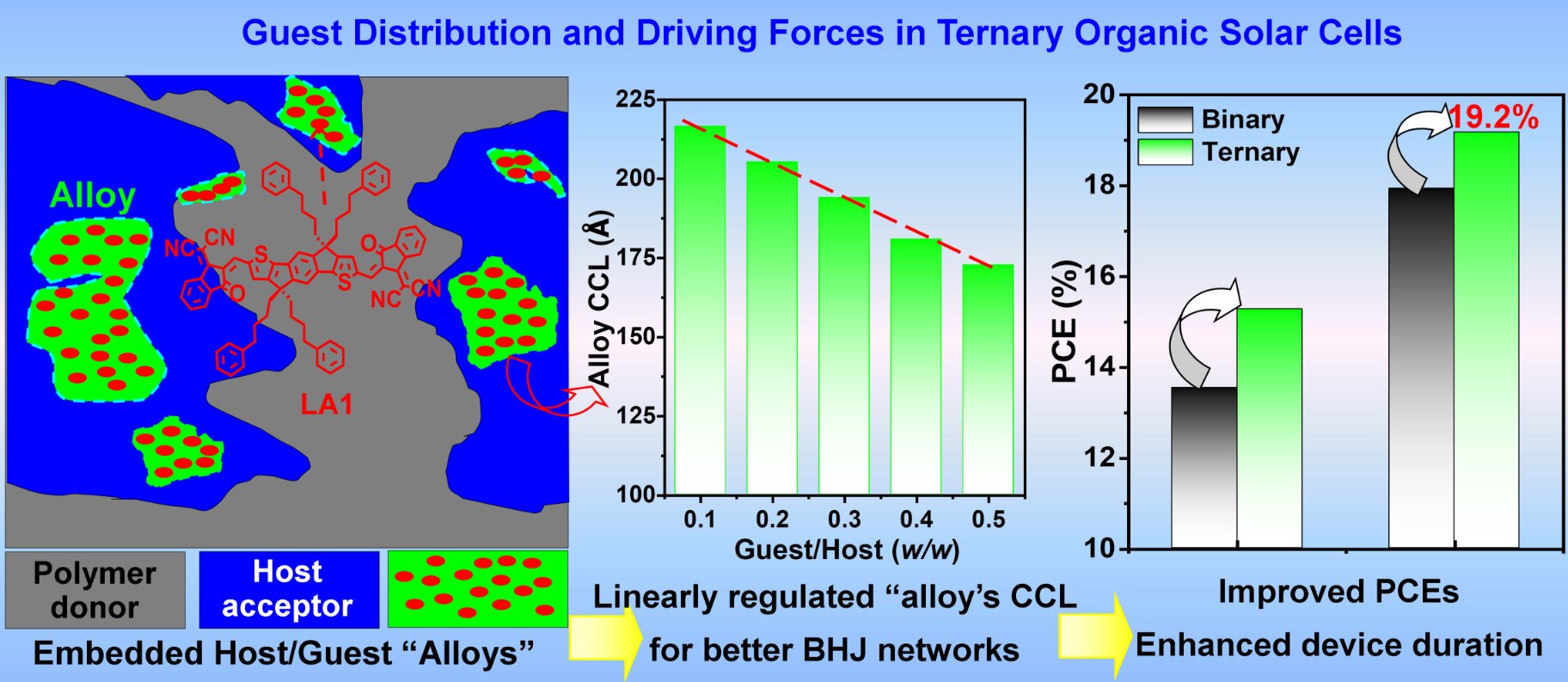 Sourse: techxplore.com
Researchers from the Qingdao Institute of Bioenergy and Bioprocess Technology (QIBEBT) of the Chinese Academy of Sciences (CAS) have developed a ternary organic solar cell (TOSC) that can efficiently convert sunlight into electricity, with power conversion efficiency (PCE) gains of over 15%. By using a third component, or "guest", in the design of the cell, they achieved greater PCE gains of over 19%. The guest component was modified with phenylalkyl side chains to improve its crystallinity and alignment, and its location within the solar cell matrix was altered to optimize the cell's absorption of sunlight. The driving forces of these efficiency gains remain less well understood but the researchers hope to better clarify these mechanisms in the future.
What Mechanism Drives Efficiency Gains of TOSC Cells?
Increasing the crystallinity and alignment of the guest component by modifying it with phenylalkyl side chains.

Altering the location of the guest component within the solar cell matrix.

Finding the optimal ratio of the three components to achieve greater efficiency gains.

Optimizing the device architecture to improve the light harvesting ability.

Developing more efficient materials and improving charge transport properties.

Investigating the microstructure and morphology of the films.

Enhancing charge collection efficiency and minimizing charge recombination.
SOLAR DIRECTORY
Solar Installers, Manufacturers