EU backs bid to take CPV to mass production amid 29% efficiency claims
Sep 5, 2019 08:43 PM ET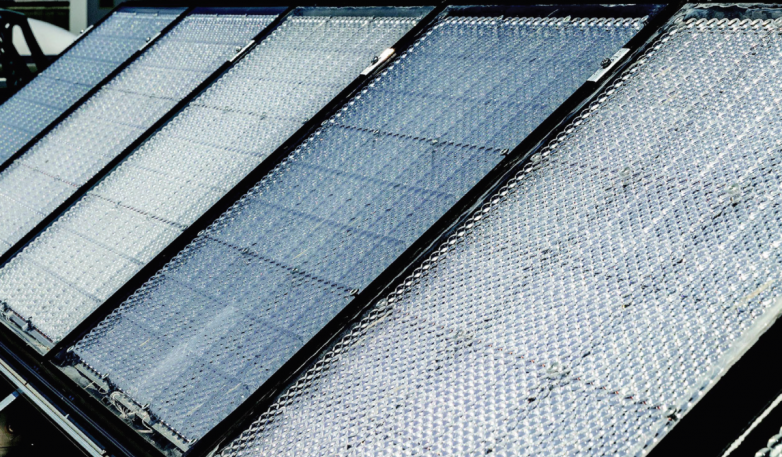 A solar PV technology claiming to have achieved 50% higher output than conventional systems in tests has bagged EU research money to speed up its move to large-scale production.
A €10.6 million (US$11.7 million) EU grant will help bankroll the setup of a European pilot assembly line for a concentrated PV (CPV) technology developed by Swiss start-up Insolight, following tests of more than a year across the continent.
Funding from the EU's Horizon 2020 programme will back the two-year HIPERION scheme, run by a 16-strong consortium led by Swiss research centre CSEM which includes the likes of Fraunhofer ISE, Mondragon Assembly, Argotech, ENGIE Laborelec and European universities.
HIPERION's promoters claim to have recorded efficiency levels of 29% when Insolight's systems were trialled pre-production, which they link to the use of planar optical micro-tracking to focus sunlight on multijunction solar cells installed atop conventional silicon backplanes.
"[An efficiency of] 29% is achieved within a planar concentrator. Thanks to micro-tracking, light is focused (~200 times) on small 1mm2 III-V/Ge solar cells," Christophe Ballif, VP of Photovoltaics & Energy Systems at CSEM, explained when approached by PV Tech this week. According to him, the certified efficiency was even higher with smaller devices, reaching 36.4%.
"Most importantly the new generation also includes a backplane low-cost silicon modules. This means that the system will continue to work under diffuse or cloudy conditions, with the efficiency of silicon, and will still capture diffuse light on sunny days," Ballif added.
CPV players in bid to turn the page after tough years
The rise of a new CPV-type proponent comes after tough years for players in the segment, as a failure to keep costs in check made large-scale success an unattainable prospect for many. HIPERION, Insolight's CEO said in a statement this week, will try and bring the milestone closer by showcasing its technology to solar manufacturers at qualification tests and commercial pilot sites.
CSEM's Ballif believes the technology's viability was already evidenced by tests so far across various European locations. "First prototypes without Si backplane have been on the field, on 0.4m2 modules, showing robust tracking and conversion efficiency," he says. Outdoors trials for over a year showed modules did not degrade, enduring winter conditions, heatwaves and storms, he adds.
Quizzed by this publication, Ballif claims no major technological weakness has emerged so far but concedes "a lot of work" remains necessary to optimise system optics, micro-tracking and find competitive assembly solutions. The consortium's mix of researchers, module makers, actuator providers and others makes it well positioned to tackle all these challenges, he claims.
Show me your money
Pressed over how HIPERION will overcome the long-time nemesis of CPV schemes – uncompetitive levelised costs of energy (LCOEs) – Ballif declined to provide specifics for now. "We have our first estimates of LCOEs but we want to move forward with the project, which will give us a better estimation of the potential and the costs," he said.
According to the CSEM VP, the HIPERION consortium has a particular avenue in mind for Insolight's technology to start inching towards mass success. "The product will clearly not start addressing large solar parks, but focus first on space-constrained systems where there is much more value to efficiency," he explained, pointing at rooftops as an example.
The technology, Ballif insisted, is a "different product" to what he described as "conventional" CPV predecessors. He added: "Besides, the technology involves a few module-level assembly steps, which can be "added" at the end of existing production lines, taking leverage of production capacities already in place. No complex cleanroom processes are required."
SOLAR DIRECTORY
Solar Installers, Manufacturers