DNV to research Lekela storage plan in Senegal
May 14, 2021 01:49 PM ET
Emphasis will be on just how to offer boosted security and incorporate intermittent renewable resource right into Senelec's grid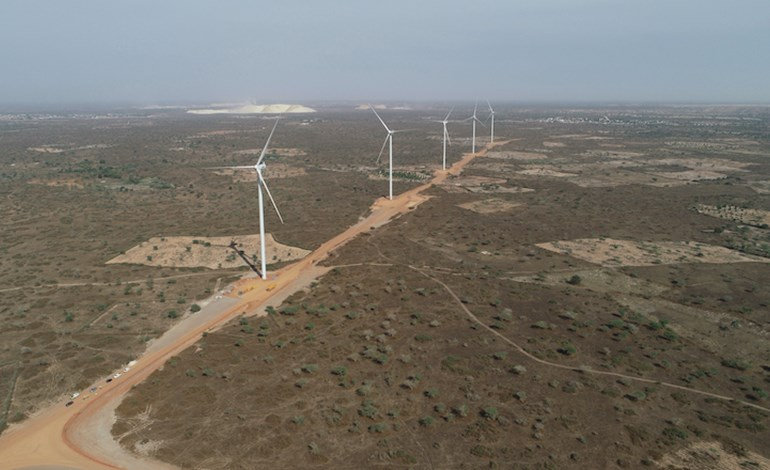 Lekela has appointed DNV as a professional to accomplish an expediency research for West Africa's biggest grid-scale battery electrical storage system (BESS) in Senegal.
The research study will certainly focus on exactly how to supply enhanced grid stability and also integrate periodic renewable resource into Senelec's electricity grid.
It is being funded via a give offered by the US Trade and also Development Association.
The recommended 40MW battery will supply 175 megawatt-hours of energy as well as will be located at Lekela's 158.7 MW Taiba N'Diaye project (pictured), the first utility-scale wind farm in Senegal.
The battery will help to secure the production of renewable energy and additionally provide added services, such as frequency policy and also responsive power assistance.
It will certainly include around 45 21-metre shipping containers as well as will be located adjacent to the wind farm.
Senelec, the national energy of Senegal, will dispatch the BESS once it comes online.
DNV will aid Lekela in developing the technical specs for the BESS to make certain a successful technical service that will certainly provide solutions on the grid for its functional life, which may be up to twenty years.
DNV will certainly also be associated with Lekela's settlement of the offtake arrangement with Senelec, which is the initial such agreement of its kind for energy storage in Senegal.
Construction of the BESS is anticipated to start following year.
Lekela president Chris Antonopoulos claimed: "It feels exceptionally exciting to be progressing on such an innovative project for Senegal.
" If successful, this battery will certainly additionally the purpose to supply clean, steady power to numerous Senegalese.
" Accessibility to trusted, affordable energy will certainly be important to fuelling economic growth as well as energising a lasting future for Senegal's individuals.
" Lekela is proud to be at the forefront of this as well as want to lead the way for additional renewable resource development in Senegal, and also across the continent.
" We intend to say thanks to Senelec for their ongoing support as well as cooperation in making this project occur."
DNV North America region head of state Richard Barnes said: "Battery storage space is the keystone of the power shift, and also DNV is proud to sustain Lekela as they create this renewable energy project.
" This storage space system will certainly help to stabilise the grid as well as produce possibility to increase renewable resource capacity in Senegal for the future."
SOLAR DIRECTORY
Solar Installers, Manufacturers