Cenfura, C4D to Tokenise Renewable Assets in South Africa
Jan 29, 2020 11:13 AM ET
Cenfura and C4D will tokenise microgrid assets in South Africa, the partnership will construct and operate solar and battery storage-based microgrid assets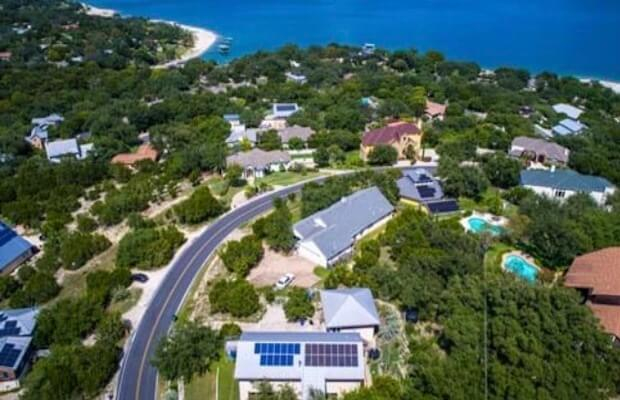 Cenfura has entered into an agreement with C4D to tokenise microgrid assets in South Africa. The partnership will construct and operate the solar PV and battery storage-based microgrid assets in 6,500 gated communities across South Africa with potential power demand of 3,000 MW (3 GW).
"We are very excited to be finally implementing these plans that we have worked extremely hard on – this is the culmination of a lot of great work from our team," said Randall Meals, Cenfura President & CEO.
Together the two firms will deliver the first tokenised assets to microgrids in the Gauteng Province of South Africa during the first quarter of this year. These microgrids will ensure energy security for the gated residential communities, reduce reliance on the national power grid and deliver a positive impact on the environment.
Every element of these renewable energy assets, from generation to storage to residential fiat payments, will utilise the XCF Token and Cenfura's blockchain-based technology platform for the most transparent and efficient renewable energy production in South Africa.
Cenfura was established with the goal to accelerate the adoption of fully distributed renewable energy across the globe. As an independent power producer, the firms' role will be to lead this transition by implementing systems and operating assets in the world's next-generation energy systems. Its Platform is a new blockchain-based system for deploying Community Energy solutions. The core of the platform is a distributed architecture that tightly integrates state-of-the-art energy production, distribution, control, and trading technologies.
Recently, we had reported that The Energy and Resources Institute (TERI) had developed a platform to facilitate peer-to-peer transactions of solar energy among consumers in the same neighbourhood. The prototype which utilises blockchain for the execution of the trading can be used to sell the surplus power generated by an individual's rooftop solar power plant to their neighbours directly from the smartphone and at a rate more than what they are currently compensated for. Not only this, but it also provides an option to sell it back to your power distribution company.
SOLAR DIRECTORY
Solar Installers, Manufacturers