Ameresco intends 5-MW solar + storage space project on Colorado university land
Apr 6, 2021 08:15 PM ET
Ameresco, a cleantech integrator focusing on energy effectiveness as well as renewable energy, has actually partnered with Holy Cross Energy (HCE) for a solar + storage project ashore rented from Colorado Mountain College at its Spring Valley Campus in Glenwood Springs, Colorado.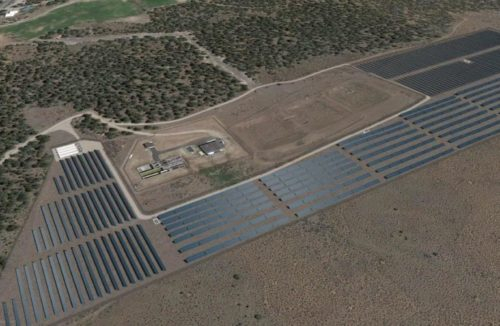 Ameresco's project with HCE is under a PPA, which lets Ameresco design, construct, run and also preserve the centers while all at once offering HCE the benefit of clean, renewable energy to help satisfy its objective of sourcing 100% of the electricity utilized to serve client load with renewable resources by 2030. According to the contract, Ameresco will certainly install 5 MW of solar PV as well as 15 MWh battery energy storage space.
The technology options set up will be possessed by Ameresco ashore it will lease from Colorado Mountain College. Ameresco will certainly after that sell the outcome generated to HCE.
" One of the phenomenal things about working in this market is finding and utilizing remedies that work for all of our consumers," said Louis Maltezos, executive VP of Ameresco. "By removing concerns around potential economic obstacles and leveraging our deep technological proficiency, we can concentrate on promoting innovative options that fit our clients' requirements and benefit the neighborhoods they service."
Given that 1939, HCE has actually supplied electric solutions, usually for the very first time, to rural areas left out of large-scale electric and also energy projects.
" Projects similar to this one will certainly allow HCE to acquire our 100X30 clean energy goals while keeping power supply prices reduced," said Bryan Hannegan, HCE head of state as well as Chief Executive Officer. "We are recognized to be partnering with neighborhood companies such as CMC to establish reliable as well as durable energy sources that will profit all HCE members even as we help CMC in fulfilling its specific sustainability objectives."
Construction is readied to be completed in the first quarter of 2022.
" We are so fired up to be part of this wonderful venture in solar energy," stated Heather Exby, Colorado Mountain College VP as well as Spring Valley Campus dean. "By renting a portion of our land for the solar array, we will certainly help our neighborhood to achieve energy self-reliance by utilize of this sustainable, and locally plentiful, resource. Colorado Mountain College overall will also move more detailed to our goal to be carbon neutral by 2050, as we will certainly be obtaining renewable energy credit reports from Holy Cross Energy that will certainly offset electric usage at our Spring Valley, Aspen as well as Edwards campuses.
" We could not have done this without the recommendations and guidance from the staff at CLEER (Clean Energy Economy for the Region)," Exby proceeded. "The expertise of Katharine Rushton, Renewable Energy Program Director, ensured a high-quality and also community-appropriate project that wins for everyone."