A research team from Australia discovers a nanomaterial for sodium-sulfur batteries
Nov 22, 2019 08:14 AM ET
A group of scientists from UOW has created an advanced nanomaterial, which can be a perfect cathode for normal-temperature sodium-sulfur batts, bringing them closer to a targeted large-scale energy storage application.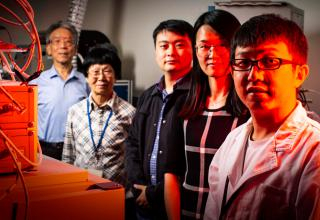 The researchers state that an indoor-temperature NaS battery featuring long service life can become a competitive and affordable solution for utility-scale storage purpose, supporting the transition towards green energy.
The problem with RT sodium-sulfur batts is their property to rapidly lose capacity along with low reversible capacity. The scientists have managed to cope with the issue. They have developed a novel material – nickel sulphide nanoparticles implanted in N-doped porous carbon nanotubes. The nanomaterial has shown high efficiency as a cathode.
Starting from 2016, the group of scientists has tested quite a few materials before their discovery. The innovative nanomaterial is both characterized by highest performance and can be used for mass production, which makes it commercially viable.
The next development stage is supposed to be the material large-scale production. All the previous research was meant to obtain an object for laboratory-based experiment. The following stage will be taking NaS batts from laboratory to industry and making this batt system commercially available and applicable in real life.
The R&D was granted by the funds from two Australian (ARENA and ARC) and two Chinese (technology group of Guangdong and NSFC) agencies.
SOLAR DIRECTORY
Solar Installers, Manufacturers