275MW solar-plus-wind-plus-storage superhub approved in South Australia
Aug 7, 2019 04:26 PM ET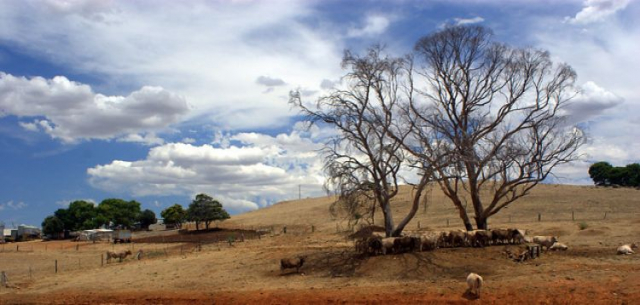 A monster A$500 million wind-solar-battery facility capable of generating 275MW has been greenlit by the South Australian government.
French developer Neoen's Crystal Brook Energy Park will include up to 150MW of solar, 130MW/400MWh of battery storage and 125MW of wind from 26 wind turbines.
The tallest of the turbines will reach 240 metres, six metres shy of the world record – a reality that has riled locals and stirred controversy around the site. In October, Neoen scaled back the project's wind element by 25MW in response to community objections.
The company hopes to add 50MW of hydrogen production on-site or in a nearby town, depending on the outcome of a state-funded feasibility study and community consultation.
South Australia minister for energy and mining Dan van Holst Pellekaan said planning approval for Crystal Brook Energy Park was evidence of the district government's determination to provide cheaper, cleaner and more reliable electricity for consumers.
Neoen Australia's head of development Gareth Heron said in a release that the project "represented the next generation of clean energy" for the region.
"Changing the role of renewables from just providing power when available to providing firm power 24 hours a day is essential for long-term sustainability, and this project will the first of its kind to offer that type of power service in Australia," he said.
Crystal Brook Energy Park will create 400 jobs during construction and 250 once commissioned. Construction will start in 12 months time.
Neoen claims to have invested more than A$1 billion (US$670 million) in the 980,000 square kilometre state of South Australia, which covers some of the most-arid parts of the country.
South Australia has long been a renewables leader in Australia. The state came joint third on the independent climate change communications body Climate Council's renewables energy scorecard in 2018 alongside Tasmania and the Australian Capital Territory.
In June 2018, Van Holst Pellekaan said the state was on track to meet the previous Labor government's target of 75% renewable energy by 2025.
More than one third of households in Queensland have rooftop solar, according to Climate Council
In Queensland, more than one-third of households now benefit from rooftop solar, according to a new report by the Climate Council.
The "sunshine state" boasts more jobs in the renewables sector than any other state or territory, at 5,000. Projects in the pipeline will soon deliver 4,500 more, while adding A$10 billion (US$6.7 billion) to the region's economy, according to the report.
The Queensland government is aiming for one million rooftop solar installations, or 3,000MW of rooftop solar capacity, by 2020. It provides interest-free loans for households to install rooftop solar and home batteries.
Queensland currently has ten renewables projects under construction, totalling 974MW in capacity.
In July, a list of 10 proposed projects were shortlisted by the state government for 'Renewables 400,' a push to deploy 400MW of renewable energy generation capacity with 100MW of energy storage. The list includes five solar-plus-storage projects and three that integrate multiple generation sources. The shortlisted projects must now submit bids to state government-owned corporation CleanCo, which will manage the bidding process.
Queensland has set a net-zero emissions target for 2050 and a 50% renewables target by 2030. In 2018, 8.8% of its electricity was sourced from renewables.
The Climate Council report also noted that Queensland's susceptibility to drought, bushfires, heatwaves, marine heatwaves, floods and tropical cyclones make it exceptionally vulnerable to the ravages of climate change. Between 2007 and 2016, the state shouldered 60% of the costs of extreme weather in Australia.
SOLAR DIRECTORY
Solar Installers, Manufacturers