How Zuper's Solar Business Management Software Helps Solar Panel Installation Contractors Succeed
Aug 24, 2022 02:45 PM ET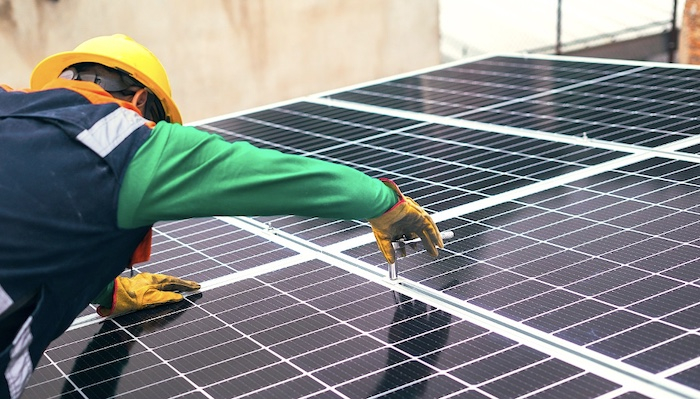 Managing a solar panel installation and/or management business is no easy task. There are many moving parts to a successful solar installation business, and most aren't very straightforward. Even tasks that should be simple, such as keeping job & timesheets records, are made more complicated by the industry itself. If you're not using field service management software to make your job easier, you fall far behind the competition. Zuper's solar business management software makes managing your solar panel installation company easy.
What Are Struggles Managing Solar Panel Installation Contractors?
Solar panel installation contractors have a lot of responsibilities. They need to manage their schedule, get customer estimates, track, and route their installers, and more. Manually attempting to perform all these tasks takes a great deal of time and ties up resources that could be making you more revenue elsewhere.
Zuper Helps with Scheduling Contractors
Zuper helps you keep track of your contractors by tracking their location on their phones. The software gives you an idea of the following:
where contractors are located

how long it will take them to reach a customer

see which jobs they are working on

which jobs they will be doing next (based on availability)

what materials they need for upcoming jobs (so you don't run out of inventory)

how long it takes them to complete certain tasks (like wiring or installing panels)

what kind of training they have completed (if any)

and much more
Track & Route Solar Panel Installation Contractors
Zuper's solar business management software helps solar panel installation contractors track their employees' work and manage their schedules. Zuper also provides a route builder to create custom routes for your sales team to follow. The route builder also lets you see where your sales staff has been and where they plan to go.
Estimate Solar Projects Quickly with Zuper's FSM Software
Zuper helps estimate solar projects quickly with our software by providing all the information needed for an accurate quote, including system size, location, roof pitch angle, and more! This saves time for us and our clients because we can get their quotes out quickly without having to ask them for multiple pieces of information repeatedly.
Track Key Performance Indicators
Solar Panel Installation Contractors, like all businesses, need to track key performance indicators (KPIs), such as time and cost, to measure success. Our solar business management software tracks these metrics for you. You can also use our software to create custom reports and dashboards that help you monitor your progress against your goals at any given time.
Zuper organizes all your data into easy-to-read charts and graphs so you can focus on what matters most to your business: growing sales, increasing revenue per employee, and retaining customers.
Make the Switch to Zuper's Solar Business Management Software
Zuper has increasingly improved their solar business management software solution designed to help solar panel installation contractors succeed like no other. Zuper is an all-in-one field service management software solution that provides you with everything you need to run your business, including customer management, lead generation, sales forecasting, cash flow forecasting, and much more.
They have helped thousands of solar panel installation contractors across the United States grow their businesses by saving them time and money. Their cloud-based field service management software allows you to spend less time on administrative tasks and more time growing your company. You can also cut costs by outsourcing tasks like payroll or accounting so that your team can focus on what matters most — growing your business!
They have developed a very intuitive user interface that makes it easy for anyone in your company to use our software. All features are available from any computer or mobile device with an internet connection, allowing everyone accesses to important information anytime!
SOLAR DIRECTORY
Solar Installers, Manufacturers