Xinte Energy profits in 1H 2019 to be significantly impacted by polysilicon price declines
Aug 6, 2019 05:03 PM ET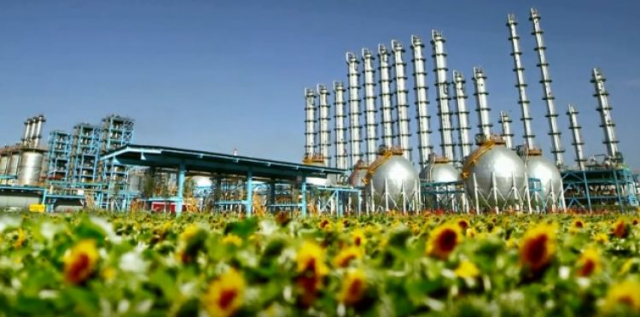 Major China-based polysilicon producer, Xinte Energy has signalled a significant decline in expected profits for the first half of 2019, due to polysilicon ASPs declining 43% from the prior year period.
Xinte Energy, a subsidiary of TBEA issued a profit warning for the first half of 2019, highlighting that profits were expected to decline by 65% to 75%, compared to the prior year period as ASPs fell by 43.03%.
The polysilicon producer noted that profits would be in the range of RMB 215.85 million (US$30.7 million) to RMB 302.18 million (US$42.9 million) for the reporting period.
ASPs were said to have been approximately RMB 62,900/ton (tax exclusive) in the first half of 2019, compared with RMB 110,400/ton (tax exclusive) in the corresponding period of 2018.
Xinte Energy had a polysilicon production output of 34,000MT in 2018, a 15.65% increase from the previous year. However, the company was more than doubling capacity, via a 36,000MT expansion that was expected to be completed and production started in the first quarter of 2019.
Supporting its high-purity polysilicon expansions, Xinte has secured major supply deals for 2019 onwards with leading monocrystalline ingot/wafer producer, LONGi Green Energy and Beijing Jingyuntong Technology (JYT), which is a key supplier to leading 'Solar Module Super League' (SMSL), JinkoSolar. These deals, spread from 2019 to 2021, totalled of 91,000MT and 32,000MT, respectively.
According to the statistics from the China Nonferrous Metals Industry Association, global polysilicon production capacity reached 598,000MT in 2018, which included a production capacity in China of 388,700MT. However, actual production in China was said to be approximately 259,000MT.
Recently, Europe's largest polysilicon producer, Wacker Chemie reported its polysilicon division second quarter 2019 revenue was €169.9 million, down 30% from the prior year period and a new low for the company.
Wacker's polysilicon business reported an EBITDA of €5.7 million, 85% lower than the prior year period but up 48% from EBITDA of negative €35.8 million in the first quarter of 2019.
According to the CPIA, polysilicon production in the first half of 2019 increased to 155,000MT, an 8.4%, year-on-year increase.
SOLAR DIRECTORY
Solar Installers, Manufacturers