WoodMac: Bifacial solar poised to surge ten-fold by 2024
Sep 25, 2019 06:49 PM ET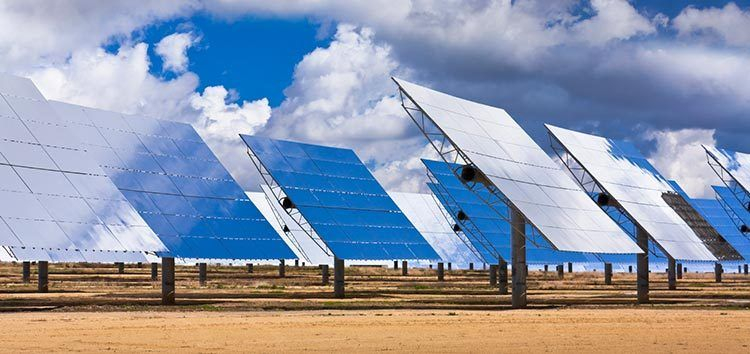 Bifacial PV stands on the edge of a boom across the world's four corners as cost improvements and geopolitics strengthen the case for the budding technology, according to Wood Mackenzie.
New analysis from the consultancy charts the rapidly building momentum around two-sided PV modules in recent years, with global installed capacity jumping between 2016 (97MW) and 2018 (2.6GW).
According to Wood Mackenzie, bifacial growth will not let up going forward, taking the global market to 5.42GW by the end of 2019 and 21GW-plus – close to a ten-fold increase on 2018 figures – by 2024. By the latter year, 17.2% of all PV modules installed worldwide will be bifacial.
The surge comes underpinned by bifacial's increasingly sound economics, Xiaojing Sun said. "Our report finds that the production cost differential between bifacial mono PERC and monofacial mono PERC modules is now as low as half a cent," the senior research analyst said in a statement.
The market is also being helped along by the circumstance that many advanced commercial solar cells are inherently bifacial, Sun said. For manufacturers, retooling existing monofacial module factories to bifacial would be "relatively easy" to accomplish, she added.
US to ride crest of bifacial wave thanks to Section 201
According to Wood Mackenzie, the global bifacial boom will be transformative for the US, with installations ramping up between 2019 (around 500MW), 2020 (2GW) and 2024 (7GW-plus).
The consultancy linked the US' rising star – which will see the country account for a third of all installed bifacial in five years' time – to the hand of geopolitics, with the various trade wars waged by US president Donald Trump bringing collateral benefits to two-sided panels.
Where trade tariffs have seen US modules become 40-50% pricier than in Europe and Australia, Trump's Section 201 levy exemption for bifacial will "profoundly" sway US developers towards the technology, particularly utility-scale developers.
For its part, China may have used its Top Runner incentive scheme to become the top home for global bifacial to date but its subsidy-free shift will change the picture, Wood Mackenzie said. Nation-wide market growth will slow down to annual rates of 20%, the firm noted
Bifacial appetites of Australia, Latin America, Northern Europe
As Wood Mackenzie noted, the bifacial momentum will extend beyond the world's top two economies. The sandy landscapes of the Middle East, for one, will prove a "good host" for Oman's 600MW bifacial pipeline and other recent utility-scale moves in the region, the firm noted.
Two-sided panels will also sit well in Australia – helped by its arid terrain and high power tariffs – and Latin America, Wood Mackenzie said, pointing at bifacial PV projects making strides in the likes of Brazil, Mexico and Chile.
According to the consultancy, bifacial fortunes will also likely favour high-latitude Northern European countries including the UK and Denmark. Their Southern European counterparts would too be a good fit even if they have yet to develop an appetite for bifacial, Wood Mackenzie added
"The region's fast-growing solar installations, driven by both policy and market conditions, offer a welcoming environment for bifacial solar to prove its potential," was how senior research analyst Sun put it in her statement.
Persuading bankability-wary financiers
Bifacial's journey into the mainstream will not be devoid of challenges, Wood Mackenzie warned. Much like monofacial solar in the 2000s, the technology's "growing pains" mean long-term field data is still needed to prove the real-world performance of two-sided panels, Sun said.
Such untested nature is putting off bankability-wary financial institutions for now but attitudes could change as bifacial players work to standardise and bolster data via field collection, software simulation and certification schemes, the senior research analyst added.
Speaking to PV Tech in March, development financier EBRD shared its belief in the potential of Middle Eastern potential – the bank has backed Scatec Solar's 400MW pipeline in Egypt – but also its reservations, citing data gaps around panel overheating risks and energy yield forecasts.
Meanwhile, a recent PV Tech Power 20 feature examined whether US developers are ready to seize the window opened by bifacial's Section 201 reprieve. Local experts expected roll-out to increase but pointed out that supply constraints will keep bifacial prices up for the time being.
SOLAR DIRECTORY
Solar Installers, Manufacturers