Where have all the solar rebates gone? The outer suburbs
Oct 24, 2019 12:48 PM ET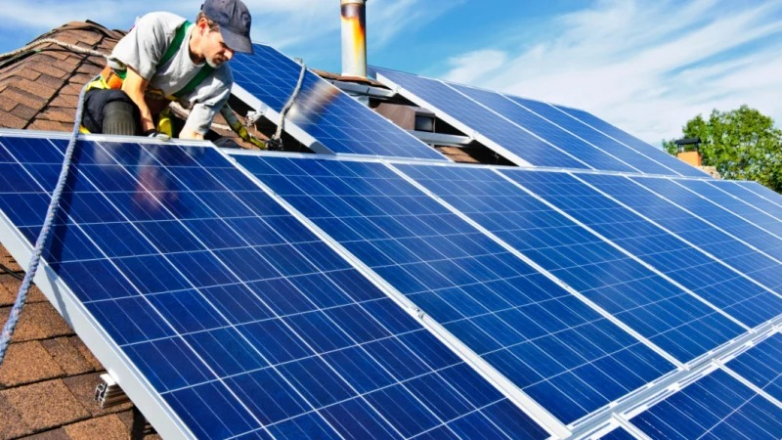 Solar panels are in hot demand in Melbourne's outer suburbs and the state's regions, with new government figures showing they are taking the lion's share of the latest solar rebates.
Tarneit, Clyde North, Point Cook, Craigieburn, Truganina, Wyndham Vale, Cranbourne East, Pakenham, Berwick and Cranbourne North top the suburbs with the highest number of solar panels installed under the state government's Solar Homes program.
About 1488 subsidised solar panel sets have been installed in Tarneit, closely followed by Clyde North (1284) and Point Cook (1057).
The rebates are hot property. The Victorian government only offers 3300 a month, and they are often gone within hours of becoming available.
About 4 in every 10 rebates are going to households based outside Melbourne, according to the state government's figures. Almost 70 per cent went to houses with incomes of less than $105,000. Australia's median household income is $84,032.
The Andrews government went to the last election promising to put solar panels on 650,000 homes over the next decade. The $1.3 billion program offers rebates of up to $2225 for panels, solar hot water systems and batteries.
Completed solar installations as part of the Solar Homes program, by subur
b
Source: Victorian Government
More than 62,000 rebates have been handed out since the program was launched last year, including 46,000 solar installations.
"The latest figures show that Solar Homes has been overwhelmingly popular and Victorians in every part of the state are rushing to be part of the switch to cleaner, cheaper energy," Minister for Solar Homes Lily D'Ambrosio said.
But Solar Homes has been marred by controversy since it launched in 2018.
Extremely high levels of demand saw the government pause the program in April 2019, then restart it in August with a monthly number of rebates capped at 3300. The number of rebates handed out each month was then raised to 6500.
The government's changes have created a "boom and bust" economy for solar installers, the industry claims, making it difficult to for companies to stay open.
Homeowners who previously were considering solar are now waiting for a rebate to become available, reducing demand, the industry claims.
However the state government claims the program has spurred installations. The government expects 60,000 solar installations will be completed this year, up from 41,000 in 2018.
Representatives from some companies rallied outside Parliament House in August demanding changes.
"The Solar Homes Program has been a catastrophe for the Victorian solar industry. The Premier must announce major changes to the program today," Smart Energy Council chief executive John Grimes said at the time.
Two solar installers have been banned from the scheme for shoddy workmanship and unsafe work practices.
SOLAR DIRECTORY
Solar Installers, Manufacturers