Vysus Group helps to bring one of Australia's largest solar farms onto the electricity grid
Nov 27, 2020 12:08 PM ET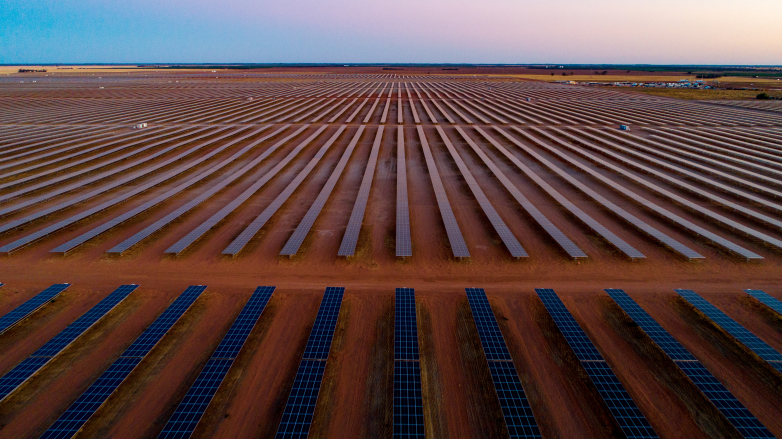 News release – 25 November 2020
Specialist energy consultancy Vysus Group is approaching a new phase of work with global solar developer Belectric Australia, which will ultimately bring one of Australia's largest solar farms onto the grid.
Vysus Group, formerly Lloyd's Register (LR) Energy, was awarded the contract by Belectric Australia to support the registration and commissioning stage of the RWE Renewables-owned Limondale Solar Farm project, located in New South Wales (NSW), Australia. The project is expected to reach full commercial operations date by the first quarter of 2021, allowing the plant to export its full 249MW AC to the grid, ensuring affordable, secure and reliable energy to Australian consumers.
To date, the contract has seen Vysus Group complete grid connection studies to support the plant's registration, which consists of Limondale 1 (220MW AC) and 2 (29MW AC). AEMO granted the registration for Limondale 2 in December 2019, and the registration of Limondale 1 followed in June 2020. Further support includes compliance testing with key analysis, assessments and interfacing with RWE Renewables Australia, Belectric Australia and the Australian Energy Market Operator (AEMO) to ensure full compliance.
The project is situated within the West Murray Zone covering Victoria and NSW, which is considered a weak area of the Australian grid. Coupled with the stringent requirements placed by grid operators, this has resulted in many other solar farms in the region finding it challenging to connect to the grid.
Peter Veljkovic, Head of Operations at RWE Renewables Australia, said:
"This is a significant project for Australia and in working with Vysus Group we've been able to reach critical milestones in the project."
Over the last decade, the grid connection team at Vysus Group, have helped clients connect utility scale solar farms, wind farms and batteries to the grid worldwide, ranging in size from 25MW up to 1200MW; supporting the development of over 11GW renewable energy projects which is approximately 33% of Australia's total energy demand.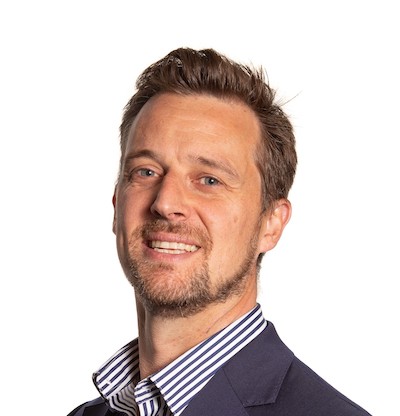 Mark Andrews, Head of Renewables – Asia-Pac, at Vysus Group, said:
"The West Murray zone presents challenging connectivity issues and complex regulatory considerations. We've been able to provide confidence to RWE Renewables Australia and Belectric Australia through our extensive experience in clean energy projects, helping them overcome hurdles and ensuring costly delays to generation are prevented.
"The registration of the Limondale solar farm highlights Australia's commitment and capability for a low carbon energy future. There is a growing coalition of solar farm operators, energy developers and technical experts in Australia suggesting that the country has a comparative advantage in good solar resources, which could drive a large industry supplying both domestic and offshore customers.
"We are looking forward to continuing to work with Belectric Australia and RWE Renewables Australia on the next phase of the project as we work in partnership to bring one of Australia's largest solar farms onto the grid."
ENDS
About Vysus Group
Following a carve-out from the Lloyd's Register (LR) Group, LR's Energy business is now Vysus Group, a standalone engineering and technical consultancy, offering specialist asset performance, risk management and project management expertise across complex industrial assets, energy assets (oil and gas, nuclear, renewables), the energy transition and rail infrastructure.
Vysus Group retains LR Energy's entire capability and continues to offer its full suite of technical, regulatory and operational expertise globally, with all 650+ of our global experts transitioning. Driven by our purpose to help clients manage risk and maximise performance, blending deep technical knowledge and data-driven insights with hands on expertise.
LR's Energy business was founded in the 1930s following LR's diversification from marine assets into the oil and gas industry. LR Energy has subsequently supported the transformation of global energy infrastructure, working on complex and large-scale energy projects around the world, becoming one of the leading engineering consultancy partners of choice. Vysus Group is currently using an interim logo and brand identity whilst we execute a thorough rebrand process. Vysus Group will launch a new logo, brand identity and full website at the beginning of 2021.
SOLAR DIRECTORY
Solar Installers, Manufacturers