Vivint Solar refutes contract forgery allegations
Oct 1, 2019 10:58 PM ET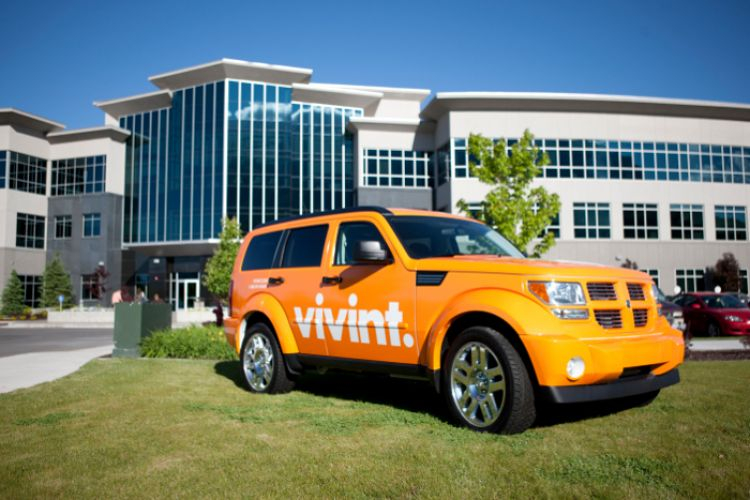 Vivint Solar has refuted claims by short-seller Marcus Aurelius Value of "malfeasance" around sale contracts, in a counteroffensive launched after days of gradual stock share decline.
The residential solar specialist told PV Tech this week it "vigorously disputes" allegations that it could have acted to conceal a series of lawsuits it is facing over the supposed forgery of customer signatures on direct-to-home sales contracts.
Over the weekend, Marcus Aurelius Value had released a note citing 28 "undisclosed" court cases reportedly underway against Vivint Solar, with one lawsuit alleging signature falsifying practices were a "regular" occurrence in the firm.
According to Marcus Aurelius Value's note, Vivint's supposed "misdeeds" partially stem from its practice of incentivising its "large army" of sales staff via generous cash windfalls. "In our opinion, [this] is a classic story of perverse incentives," the short-seller argued.
Approached by this publication for comment, a Vivint spokesperson acknowledged the firm does face occasional complaints and disputes "as a consumer-facing business" but added: "Marcus Aurelius Value is wrong about Vivint Solar. This is a deeply misleading report from a self-interested short seller."
"We take allegations of wrongdoing, no matter how small, seriously and thoroughly investigate all allegations," the spokesperson claimed. "We do not tolerate fraud or deception, and strive to resolve complaints to the customer's satisfaction."
'Isolated incidents are addressed'
The wave of litigation triggering the short-selling campaign against Vivint spans court cases in California, Arizona, Florida, Maryland, New Jersey and others. In a New Jersey lawsuit, a lawyer for the suing party alleges the proportion of staff engaging in contract forgery is "high".
Denying the claims, Vivint's spokesperson highlighted instead what they described as the firm's "robust" internal compliance checks, as well as its efforts to "continually" educate employees and contractors so that they meet regulatory obligations and the firm's policies and values.
"As a public company, we are subject to numerous reporting and disclosure obligations. This includes an obligation to disclose all material risks that we face," the spokesperson went on to argue. "We stand behind the accuracy and adequacy of our disclosures."
The firm pointed at the responses to Marcus Aurelius Value this week from various equity analysts, with Roth Capital Partners' Philip Shen writing off the allegations as a "biased short attack" and "overblown". "We believe management has a healthy set of checks in place," wrote Shen.
Bank of America Merrill Lynch (BAML) struck a similar note as it branded the 28 court cases as "quite [a] low" figure when viewed against total PV installs. "We spoke with [Vivint] management to address concerns and view isolated incidents as addressed," the bank's analysts argued.
The BAML note did acknowledge that issues have been documented with the direct-to-consumer approach with energy sales and PV more specifically. "[But] we do not view misrepresentative practices as widespread, particularly in solar," the document indicated.
Business outlook after year-on-year roll-out growth
As it moved against Vivint Solar, short-seller Marcus Aurelius Value said the firm's "alleged misdeeds" could be motivated by efforts to "mask weakness in the underlying business", which it described as "dependent" on the support of a restricted number of institutional investors.
PV Tech's own analysis this year showed Vivint's quarterly revenues have stayed above the US$60 million mark since Q2 2017, hitting the highest four-year value – US$90.8 million – in Q2 2019. The firm saw the highest year-on-year roll-out growth of a group of major US residential installers.
Some of the analysts probing Vivint after the short-seller campaign – following days of slight share stock decline – advised investors to continue buying shares, with Roth Capital Partners arguing the firm is "executive well" and will profit from "strong" US residential market fundamentals.
Their sceptical view of short-selling claims did not stop equity experts from noting Vivint's business obstacles going forward, however. "While the fraud risk isn't significant, there are real business challenges we see that VSLR does face," said a note from Citi Research.
The firm's analysts pointed at challenges including the impacts of rising per-megawatt costs on customer decisions. For Vivint, they added, the "critical" issue will be whether growth can be sustained after the expiry of tax credits, set to wind down over the next few years.
Roth Capital Partners' own compilation of risks for Vivint cited tax equity changes but also the firm's reliance on an ability to raise debt on favourable terms, or the potential impacts if utilities or other interested players successfully lobby to limit net-metering support.
SOLAR DIRECTORY
Solar Installers, Manufacturers