Virginia calls on wind and solar to achieve 100% carbon-free power by 2050
Sep 18, 2019 05:37 PM ET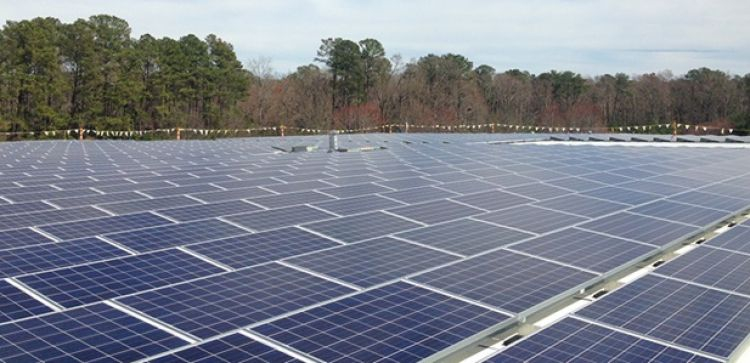 Virginia's state governor has issued an executive order that reiterates the need to have "at least" 3GW of solar and offshore wind projects in development by 2022 in order to reach a string of ambitious new renewable energy production targets.
The order wants 30% of Virginia's electricity to be powered by renewable energy sources by 2030 and for the state to be fully powered by carbon-free sources by 2050. Virginia's agencies and executive branch institutions will lead by example, aiming to procure at least 30% of their electricity from renewable resources by 2022.
The state joins a handful of other US states that have 100% clean energy or 100% renewable energy targets either passed into law or signed as an explicit goal through an executive order.
Governor Ralph Northam, a Democrat in a state with a Republican-controlled legislature, said in a statement that the new order will "help ensure that Virginia remains at the forefront of clean energy innovation, meets the urgency of the challenges brought on by climate change, and captures the economic, environmental, and health benefits of this energy growth in an equitable way that benefits all Virginians."
It is the most ambitious solar target in Virginia's history, according to David Murray, executive director of the MD-DC-VA Solar Energy Industries Association.
Under the order, several state agency leaders will develop a plan of action to meet the new renewable energy goals. The plan will also address issues related to energy storage, energy efficiency, equity, and environmental justice.
"The executive order in Virginia is one of many ways that governors can clear the way for solar deployment. Virginia leaders have worked hard to build the local solar market and we commend Governor Northam for his efforts to make Virginia a top solar state," said SEIA vice-president of state affairs Sean Gallagher.
The order also outlines a new goal of having 2.5GW of offshore wind installed in the state by 2026.
Local power producers up the ante to reach goal of 3GW of renewables by 2022
The new targets give weight to a prior state-wide goal of having 3GW of wind and solar in operation by 2022 and 5.5GW by 2028, laid out in an energy bill last year.
The state's largest electric power producers, Dominion Energy and Appalachian Power, have already amplified their solar procurement efforts to reach that aim.
Dominion Energy has committed to procure 500MW of utility-scale solar and wind in the state annually from 2019 through competitive tenders, issuing the first request for proposals of the series in August. The firm has also committed to boosting smaller-scale projects in the state by competitively procuring 50-150MW annually until 2022.
Appalachian Power launched a competitive procurement process for 200MW of utility-scale projects that will be operational in late 2021.
Virginia currently has 802MW of solar in service in the state, employing nearly 3,900 people, according to the SEIA.
SOLAR DIRECTORY
Solar Installers, Manufacturers