US distributed solar designer Agilitas purchases New England battery storage jobs
Jun 11, 2021 11:06 AM ET
Agilitas, a designer of distributed solar PV jobs in the northeast US, has actually gotten a power storage company in New England and its three operational tasks.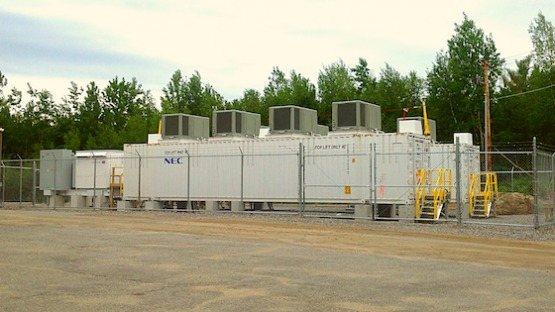 Agilitas has actually established around 450MW of solar tasks varying from around 1MW to 10MW ability because its beginning in 2013 and also already works on power storage design and also building, delivering standalone battery storage space as well as solar-plus-storage in different New England states and also New York.
With the procurement of New England Battery Storage (NEBS), it has likewise come to be an operator of 2 merchant battery storage space jobs which play into the wholesale markets of regional network as well as market operator ISO-New England and a front-of-meter battery storage space system. The last, a 4.99 MW/ 10MWh battery power storage space system (BESS) option, reached business operations at the start of June while the other 2 are currently in operation.
The portfolio of three, all in Maine, totals 25MWh of battery capability. As well as playing into the ISO's day-ahead as well as real-time power markets, the systems provide running get, frequency policy and also ahead ability on a market basis. Among the 3 systems additionally helps a municipal electrical power provider to lower its top load while likewise taking part in front-of-the-meter possibilities. Acquisition target NEBS' Chief Executive Officer and president Jeff Perry has actually come to be Agilitas' VP for possession management.
Agilitas only started its power storage space tasks in 2014, yet has already won a New york city task which was significant for being an instance of an energy business picking to obtain BESS as an option to more costly and also complicated transmission and distribution (T&D) framework buildout-- a supposed non-wires choice.
Last month, Energy-Storage. news reported on one more Agilitas project in New England: building and construction began in May on a 3MW/ 9MWh lithium-ion BESS in Rhode Island. While modestly-sized, that task in the Rhode Island village of Pascoag is in reality the greatest battery storage space job in the United States state-- which as a matter of fact is also the tiniest United States state-- until now.