Trina Solar's Photovoltaic Project Boosts Chinese Fisheries
Feb 15, 2023 11:14 AM ET
China-based Trina Solar's 100MW solar fishery project generates high performance in harsh marine environments, providing economic value to customers.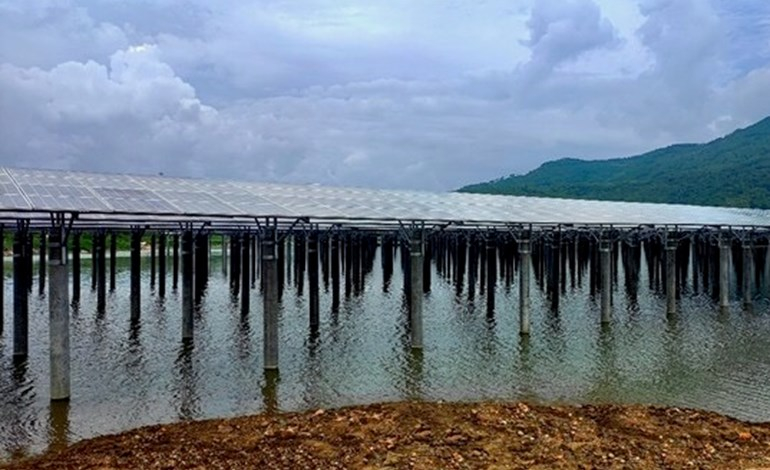 What happened?
Trina Solar, a China-based solar panel manufacturer, announced that its 100MW fishery photovoltaic project in Taishan, Guangdong, China, has shown high performance by generating power using its high-energy-yield and high-reliability solar modules. The project, installed over fish ponds, continues to be used for fish and shrimp breeding after being connected to the grid. The marine mudflat location poses tough demands on the modules' safety and reliability, but the company claims that its solar modules installed above the water can reduce the water temperature, cut evaporation, and significantly reduce the incidence of fish deaths due to high water temperatures. The solar modules also shade the fish pond and effectively block strong sunlight.
Why does it matter?
Trina Solar's successful project is a significant development in the field of sustainable energy and demonstrates how solar photovoltaic technology can help to boost the fisheries industry. According to a report by the UN's Food and Agriculture Organization, the demand for fish is increasing globally, but overfishing has led to a decline in the global fish population. The project also highlights how solar modules can provide economic value to customers by generating high performance and withstanding harsh maritime environments. Additionally, the project can serve as a model for similar installations, especially in areas where climate conditions pose a significant challenge to the safe and reliable operation of solar panels.
What's next?
Trina Solar's project marks an important milestone in the development of solar photovoltaic technology in the fisheries industry. The company plans to continue improving its solar panels to meet the increasing demand for renewable energy. The solar fishery project also aligns with China's goals to increase the use of renewable energy and reduce greenhouse gas emissions. China aims to have 70% of its total energy consumption generated by non-fossil fuel sources by 2030. With this project, Trina Solar has demonstrated that solar photovoltaic technology can help to achieve these goals while providing economic value to customers.
SOLAR DIRECTORY
Solar Installers, Manufacturers