Top Lithium Stocks
Jul 20, 2022 03:07 PM ET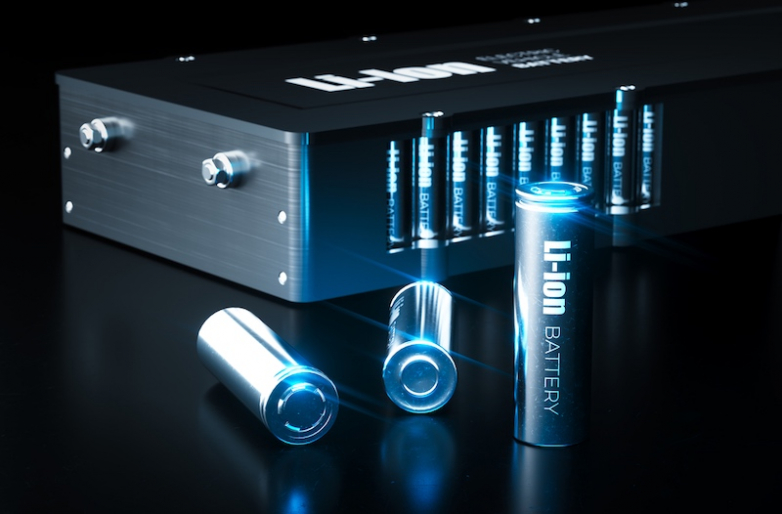 With the global uncertainty in economics and geopolitics affecting the oil prices, the overall demand for electric vehicles may increase in the next 3-5 years. The transition in energy consumption is undoubtedly overwhelming the need for raw products to produce electrical products. Investors on wall street and big financial institutions keep a clean eye on the relevant stocks for capitalizing on the long and short sides.
Lithium is the key component of all the rechargeable batteries used in cell phones, electric vehicles, etc. The increasing demand for the metal has certainly caused an uprise in its value which reached an all-time high of 500000 in March 2022.
What is lithium?
Whats lithium? Lithium is a metal that was first discovered in 1817. It is the lightest metal on earth and the most reactive. Lithium can be mined from several places, but it is most commonly found in salt flats or brine pools.
Lithium is alkaline in nature and is used in creating the Li-ion battery. The high charge/discharge efficiency of 80-90% and the long cycle durability makes it the optimal option for use in electrical components. In contrast with lead-acid batteries, lithium-ion can, in some instances, last for more than five years.
What is lithium battery?. A typical lithium battery consists of an anode, cathode, and electrolyte. The fluid is responsible for shifting positively charged lithium ions from the anode to the cathode. Regulations are in place while transporting large quantities of lithium to avoid incidents.
Where and how is lithium mined?
Lithium mining is a process of extracting lithium from the ground. On a peak scale, almost all of the lithium is mined from Australia, Latin America, and China. The big companies set up their own mining farms rather than purchasing it from a third-party source.
The process can take anywhere between 2-6 months before enough lithium can be extracted to be commercially viable. Most rigs are set up far from cities to avoid polluting the general living environment.
What is lithium used for?
Lithium finds its uses in two major fields:
Medicine. Lithium and its compounds are involved in the production of psychiatric drugs. It may take some time for the treatment to regulate your mood fully.

Batteries. As mentioned before, lithium is widely used in rechargeable batteries. Our cell phones, EVs, cameras, etc., are all powered via Li.
Lithium may also find its implementation in industries where it acts as a flux addition for iron and manufacturing ceramics.
Importance of lithium stocks
The stock value of companies operating in lithium can fluctuate depending on the supply and demand. Geological conditions may halt the mining of lithium and therefore impact the sales. The sudden changes promote volatility in the stock, which investors readily capitalize on. They can buy and hold the metal or short it depends on the market conditions.
How to buy lithium stocks?
Traders can easily get cheap lithium stocks price by signing up with a stockbroker. Brokers provide a link between investors and exchanges and, in return, charge a small trading fee. To get your feet wet it may be possible to test out the platform and the services by using a demo account.
Before registration, it is vital to see if the company is offering services to the residents of your area and comes under examination of regulators.
How much do lithium stocks cost?
The value of various stock companies can differ considerably depending on their market cap, earnings, debt to equity ratio, free cash flow, etc. The top companies, such as Albemarle, have their stock value at around $200. Some cheap stocks can vary between $10-$50, which is the case with Lithium America.
Will lithium prices go up?
The rise and fall of lithium can vary according to supply and demand. As the demand for metal goes up in the upcoming years due to the increasing need for EVs and rechargeable electronics, it may experience an upward curve in price.
As Australia, Latin America, and China has the largest lithium deposits in the world, the export capabilities of these nations may also affect the price.
Things to consider before investing in lithium stocks
Before investing in any financial instrument, it is vital to prepare a solid game plan. Your strategy should include solid risk management, a detailed analysis, solid mindset, to name a few things. Let us go through each point in detail to get a broad view of stock investments.
Make a research
Knowledge is power is a strong proverb that holds true regarding stock trading. Before investing in any top lithium stock, create a detailed list of all the mining companies. Research their number of employees, the total sales, market value, and any essential points that can help establish a buy/sell bias.
Trading strategy
Create a solid strategy depending on your personality. If you don't like waiting for long terms, then scalping is the way to go. As a scalper, it would be better to analyze price action charts on lower time frames. Swing traders can use fundamentals as they have a long-term effect.
Manage your trading risks
Risk management is a solid component of any trading strategy. Over leveraging your positions may result in big gains; however, the risks are also high.
Diversification
Putting your eggs in different baskets is a sure way to diversify your risk and portfolio. If a company goes bankrupt, you don't risk losing your entire capital as it was distributed amongst various companies.
Determine position size
Top traders recommend risking no more than 1% on any given trade. Using leverage can allow you to trade with bigger lot sizes; however, keep in mind that rewards are proportional to the risks.
Benefits of lithium batteries
We can sum up the benefits of lithium batteries as follows:
Lightweight and safe to use

They can last for a long period while maintaining the efficiency

Quick recharging times

There is no need for any maintenance

It has the highest energy density compared with other rechargeable options
Drawbacks of lithium batteries
While the drawbacks are:
A bit costly

They are sensitive to high temperatures
Best lithium stocks to consider
Name

Market Cap

Key Points

Pros

Cons

Albemarle

$22.93B

Over 100% increase in net income

Supplies Panasonic with batteries

Minimal long-term debt

Leading global supplier

Over 6000 employes

Fortune 500 company

Major plants located in America only

Lithium Americas

$3.57B

Potential future partnership with Tesla

Advanced lithium mining projects underway

Established in 2007

Huge chance for future growth as production starts

Big plans to provide produce Li-ion batteries

The company is not generating any revenue as of now

Piedmont Lithium

$

899.47M

Mining start-up company

Potential increased cooperation with Tesla

Positive economic impact study

Aims at net-zero emissions

Multiple mining locations worldwide

Supply deal with Tesla

Government permit troubles

Livent

$3.73B

Increased net income of 6750% Y/Y

Multiple manufacturing facilities

Serves energy, aerospace, and medicine sector

Global lithium manufacturer

Constant expansion of products

Promotes green energy

Frequent ups and downs in stock price

Pilbara Minerals

$7.03B

Owned by institutions, hedge funds, general community, etc

Growing relationships with the local community

Largest hard rock lithium mining lithium mining company stocks

Promotes green energy

Aims to provide long-term investment solutions

Potentially low intrinsic value

Poor performance for the past six months

Ganfeng Lithium

$218.83B HKD

3-year contract with Tesla

Development of additional mining drills

Headquartered in China

Increasing sales for the last 3 years

Hosts a sizeable Chinese population

The stock is believed to be overvalued

Sayona Mining

$1.07B

Partnership with Piedmont Lithium

Based in Western Australia and Quebec Canada

Huge returns over the last five years

The reduction in stock price might be a good buy

Most traded stock in the market

Penny stocks can be subjected to huge swings

Sigma Lithium

$1.89B

Net-zero carbon emission by 2023

Environmentally Sustainable Processing Plant

Environmental license update

Unrestricted trade in Brazil

On track for delivering sustainable lithium product

Positive regulatory news

Core Lithium

$1.52B

The next best name in Australias' lithium miners

Close contact with logistics and power supply

Ready for production at the end of 2022

Nearly 400% growth in stock till May 2022

Enroute to establish setup in Australias highest quality mineral resource

The stock dipped significantly in June 2022

Sociedad Quimica y Minera

$21.97B

Operates in lithium and iodine derivates

ISO39001 road safety

World leader in sustainability

High liquidity

Total revenue of $2.86 billion as of 2021

Frontier Lithium

$351.52 M

Quality lithium source

Full ownership of PAK Lithium Project

The project covers 65 kilometers of Ontario's Electric Avenue

The management owns 25% of the shares

Over 50% yearly change

Global Lithium

$211.188M

60,000m reverse circulation (RC) drilling program ongoing

One of the fastest-growing lithium explorer

Completed acquiring 80% of Manna Lithium project

Positive report from Manna drilling

Establishment of long-term mutual benefits with community members

Stays true to governance standards

Lithium Energi Exploration

$18.53M

New drilling has begun in the triangle joint venture

Headquartered in Toronto with offices in Texas, Catamarca, and Argentina

Penny stock to watch in future

A low value can allow small-cap investors

First drilling underway

Over 50% yearly return from 2021 till 2022
Albemarle

Albemarle specializes in lithium, bromine, and catalyst refinements. Founded in 1991, the company produces batteries for most electrical equipment, netting over $10 billion in net assets. They are based in America, Chile, and Australia and are focused on providing batteries to over 90 countries worldwide.
Albemarle is constantly investing in research and development to produce more efficient lithium batteries. The cooperation is looking to increase the domestic production of batteries to meet the ongoing demands of automakers.
Lithium Americas

Young company that is working on two projects which are under development. The first one is based in Thacker Pass, Nevada, while the other is in Argentina. The project is targeting 400000 tpa lithium carbonate capacity in the initial run.
Lithium Americas is not generating any revenue and has over a billion dollars raised in debt and equity. After completing its lithium generation sites, the company could see a huge increase in its overall value. It could end up partnering with Tesla for a long-term lithium agreement.
Piedmont Lithium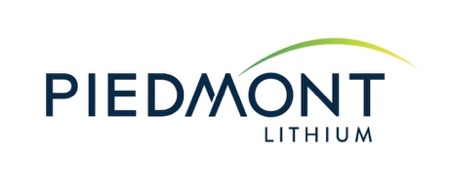 Piedmont Lithium has seen a fair share of ups and downs in the post-pandemic era. The company is having trouble opening up its mine in North Carolina as officials are concerned about environmental issues. If they manage to achieve a license and resume operations, the stock price could see proper growth.
The North Carolina mining holds value as it has halted the current supply of shipments to Tesla. On the positive side, the company states that its total output by 2027 could stand at $350 million+.
Livent

For much of 2022, Livent has been ranging between $20 and $40 on the New York stock exchange. The company is responsible for selling lithium batteries, polymers, and pharmaceuticals produced from manufacturing facilities in North America, South America, Europe, and Asia.
The overall data from the company shows over 50% gain on year to year basis. Hedge funds are also bullish on the stock, which has a net profit margin of 4360.92%. BlackRock Fund Advisors is the company's largest shareholder, with 14.72% in stake.
Pilbara Minerals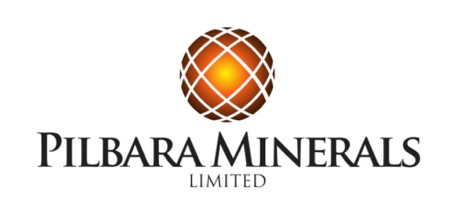 Pilbara Minerals has been operating since 2005 and is aiming to achieve long-term efficiency in its lithium products. The Pilgangoora project, located 120 km from Port Hedland in Australia, is responsible for working on one of the largest hard rock lithium deposits.
Most of the stock is owned by institutions that aim to capitalize on its low intrinsic value. Being a penny stock, it is also a favorite option for the general public in terms of investment. The mixed investments can trigger a significant sell-off or buy at any moment.
Ganfeng Lithium

Ganfeng takes its place as the biggest lithium miner in China. The company caters to the EV needs of 1.4 billion people in China and also supplies materials to the United States. Lithium is mined from Australia and then refined and processed to produce batteries. Old batteries are also used for recycling purposes.
Traders can buy the GNENF stock on the Hong Kong and Shenzhen stock exchanges. US traders can speculate it on the OTC markets. Ganfeng has also signed a 3-year contract with the US EV maker Tesla. As the demand for electric vehicles increases, the overall outlook is undoubtedly bullish.
Sayona Mining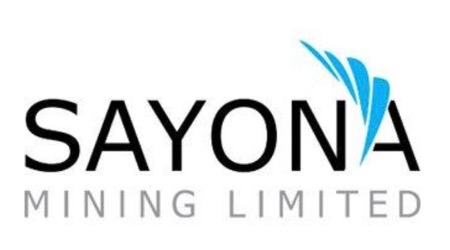 Listed on ASX and SYAXF, Sayona Mining is one of the emerging lithium producers in Australia. The company is rapidly acquiring stakes in various lithium projects to expand its mining capabilities. The restart of the Quebec lithium plant operation back in June 2022 has seen a slight improvement in the stock price.
Sayona Mining is in partnership with Piedmont Lithium. Piedmont Lithium has a 25% stake in Sayona, Quebec, which could be a significant factor in driving its price based on the relationship between the two companies. As of writing 11:23 AM GMT +3 July 13 2022, the stock is trading at $0.130.
Sigma Lithium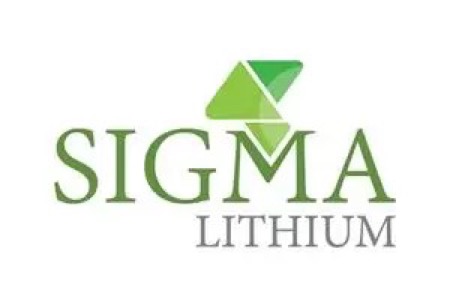 Sigma Lithium is a unique company that is putting its efforts into becoming environmental friendly, low-cost lithium products. The Canadian setup has its mining operations located in Brazil's Minas Gerais State. There are 9 lithium mines in the 27 mineral rights that cover an area of 191 km square.
The company is on track to finish its plants and has completed 25% of the total construction work in Brazil. It plans on hiring 600 professionals during October and November 2022. The government of Brazil has also issued a decree to support unrestricted trade of lithium products, which will certainly uplift the stock.
Core Lithium

Core Lithium is developing its project near Darwin Port in the Northern Territory, Australia. The Finnis project is strategically located close to the power grid, gas, and railway lines. The final hurdles in the extraction of lithium were removed back in 2020 when the company had its Core Mine Management Plan approved by the Northern Territory Government.
With all things in place, Core Lithium plans to begin its production at the end of 2022. The share price has skyrocketed in the past couple of years. The short-term pullbacks might be a temporary setback for a bright future.
Sociedad Quimica y Minera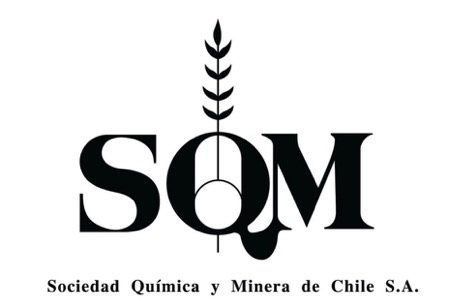 Sociedad Quimica y Minera is one of the oldest mining establishments that was founded on June 11, 1968. The company has its headquarters located in Santiago, Chile, which automatically provides it with the best lithium minerals while keeping the production costs at bay. The company has a total of 6081 collaborators worldwide and is working on the sustainability of the environment by the late 2030s and 2040s.
With the increasing demand for lithium batteries and the lithium development contract from the Chilean government, the stock price lifted substantially at the beginning of 2022. As profit-taking continues to occur, the shares are witnessing a specific dip.
Frontier Lithium

Frontier Lithium is developing a PAK Lithium Project with 9.3 Mt of 2% Li2O. The plant is established in Great Lakes Region of North America with a 26-year life span. The average annual EBITDA is $225 million with a 22.5% contingency.
Frontier Lithium is listed on the Toronto Stock Exchanges and has a market cap of $351.52 million. As with other lithium mining companies, it has seen a steady decline from the beginning of May. The management and directors own 25% of the company stocks to highlight it as a safe investment.
Global Lithium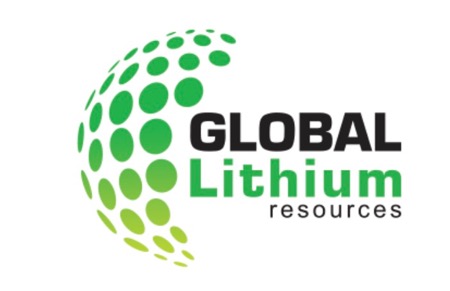 Globally Lithium is relatively a new company in the Lithium mining sphere. The company is rapidly growing its Marble Bar Lithium Project and Manna Lithium Project. This was observed in the rapid jump in the stock price from May 2021 to March 2022. Assay results from the positive drilling confirmed the extensive lithium deposits in the MBLP. The excavation project continues
in the first quarter of 2022, where approximately 60,000m of RC drilling is underway.
Potential shareholders can use the Computershare Investor Services Pty Limited website to set up, review, and update their shareholdings. The diamond drilling projects are running as per schedule, which gives a positive outlook for now.
Lithium Energi Exploration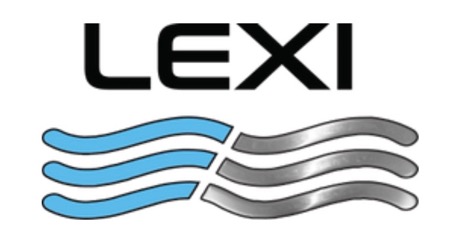 Lithium Energi Exploration is a Canada-based exploration company that operates in Argentina. It is working on three projects, i.e., Laguna Caro Project, Antofalla North Project, and Antofalla South Project, covering over 100000 hectares. The triangle joint venture has been ongoing since June 16, 2022. The upcoming years may bring positive news from the setup.
With the increasing lithium prices worldwide, the company may generate hefty profits from the mining process.
Investing in lithium stocks: is it worth it?
The demand for lithium has been growing at an exponential rate in the past 7 years. These publicly listed companies can offer potential investors an opportunity to gain exposure to lithium mining. Given all this need for new technologies that require high-quality batteries, lithium is undoubtedly in high demand. The necessity will continue its growth in the coming decade, where the best lithium stocks will observe a steady uprise.
Top lithium stocks verdict
Lithium is one of the earth's slightly rare minerals, which makes exploring and extracting it from its natural sources a bit challenging. This scarcity has led to an increase in demand, making lithium only one of a handful of metals that have experienced double-digit price increases over the last 10 years.
The global demand for lithium will continue to grow as automakers introduce more electric vehicles into their fleets. Most high-performance computing and artificial intelligence applications continue to expand their use of the metal for recharging purposes.
It would not be wrong to say that investors should look out for lithium mining companies in the standard lithium stock forecast. They have the potential to go for a bullish run into 2030 and even 2040. Tesla may choose to set up their own lithium rig in the future, which is also a factor to consider.
See also: Top Lithium-Ion Battery Manufacturers | Storage News | Top Energy Storage Batteries Stocks | Top Solar Storage Products | Top Energy Storage Companies | Top Energy Storage Batteries ETFs
SOLAR DIRECTORY
Solar Installers, Manufacturers