The French association creates a hybrid energy storage and cogeneration solution
Nov 6, 2019 07:05 PM ET
Smart Energy Hub system can work both as an electrolyser and as a fuel cell. In the first case, it stores energy in the form of biogas. In the second case, it converts gas into heat and electricity. The system has been developed by Sylfen and French Alternative Energies and Atomic Energy Commission.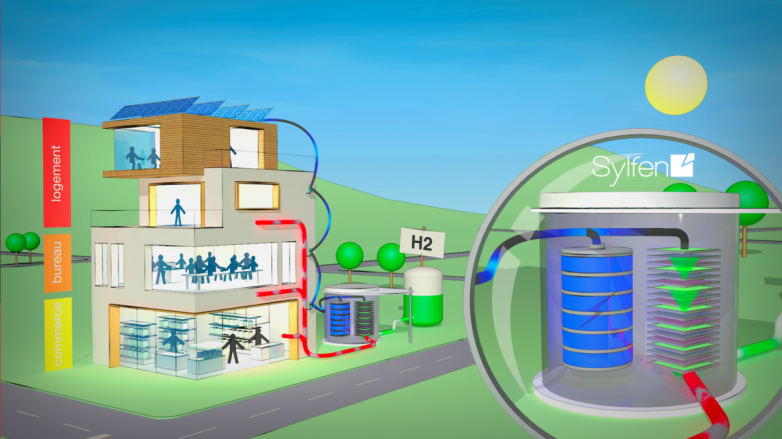 French Commission of Atomic and Alternative Energies (CEA) has been awarded a special prize by EARTO for Smart Energy Hub (SEH) innovative development. This is a hybrid cogeneration solution.
The SHE was developed by Sylfen. It allows storing excess electrical power generated, for instance, by a roof-mount PV in the form of hydrogen. The energy accumulated is then supplied as electricity and cogenerated, since hydrogen generates heat. CEA has further improved the system by making an energy processor reversible.
Bidi system
The SHE system is based on SOFT principle. This reversible device combines characteristics of electrolysers and fuel cells, as it stores electricity as hydrogen gas and converts the biogas into heat and electricity.
The system has been tested. The experiment results show that carbon dioxide emission level can be decreased by 25 up to 75 per cent (it depends on the dwelling type).
Demo systems are announced to be shown in Paris and two Italian cities next year. The first products for sale will be manufactured starting from 2021. The target group of the first plants is green houses and ecological districts.
Sylfen predicts that a yearly turnover will reach €100 mil in five years. In further future, it hopes to amount €1 bn. The company promises over two thousand vacancies and is going to become the leader of European market of renewables.
SOLAR DIRECTORY
Solar Installers, Manufacturers