Target Rolls Out Solar Initiative That Includes Jacksonville As Solar Prices Decline
Oct 17, 2019 06:51 PM ET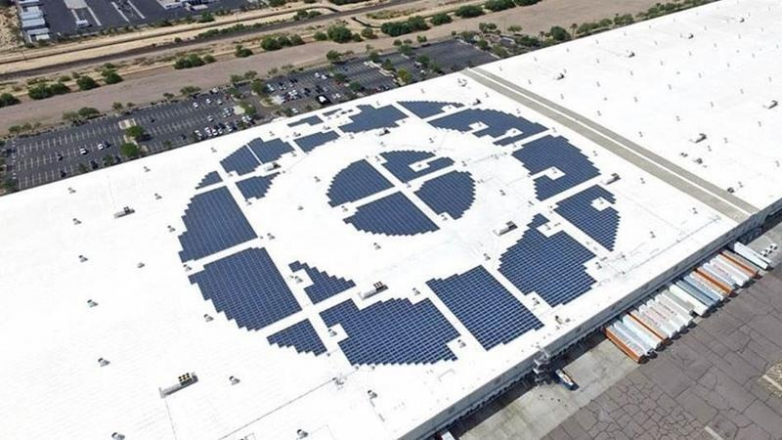 Target has set a goal to have rooftop solar panels on 500 of its stores and other properties by 2020, and that includes in Jacksonville.
The city is reviewing a permit application for Target to install a solar array on the St. Johns Town Center store at 4567 River City Drive at a cost of almost $900,000, according to WJCT News partner the Jacksonville Daily Record.
The company says each solar rooftop project will generate enough energy to offset between 15% and 40% of a property's energy needs.
"Target is committed to enriching the communities we serve, and a big way we do that is by designing our buildings to be energy efficient," said Target Properties Vice President John Leisen in a news release.
Last year Target added enough solar panels to its buildings in 20 states to power the equivalent of more than 12,400 homes, the company said.
Jacksonville is also home to Florida's largest rooftop solar array, according to A1A Solar.
The Jacksonville solar installer put together 5,472 solar panels at the IKEA store at Gate Parkway and Interstate 295. A1A Solar says the IKEA rooftop solar system is generating enough power to equate to reducing carbon dioxide emissions by 2,133 tons each year.
The system accounts for about 50% of IKEA's energy needs at its Jacksonville store.
That's as the price of installing business and residential solar panels has continued to fall. The Massachusetts Institute of Technology found the cost of photovoltaic modules plunged 99% over the last four decades.
WJCT News partner The Florida Times-Union reported that JEA's 10-year strategic plan anticipates that by around 2025, rooftop solar power will be more economical for customers than using JEA's electric service.
SOLAR DIRECTORY
Solar Installers, Manufacturers