SWRE Powers 300 MW NTPC Project
Oct 2, 2023 02:11 PM ET
Sterling & Wilson Renewable Energy Ltd just won a INR 15.35 billion contract to install a 300MW solar project in Gujarat. It's the 3rd contract from NTPC REL in just over a year, with orders totaling INR 89.5 billion so far. Signing of the contract expected soon.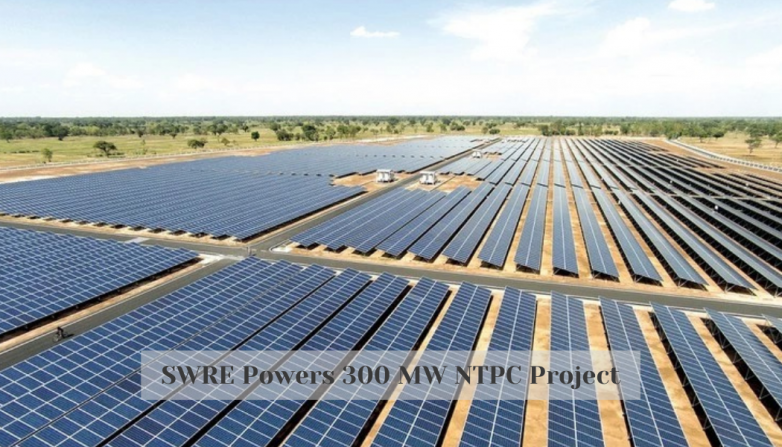 Sterling and Wilson Renewable Energy Ltd has been awarded a contract by NTPC Renewable Energy Ltd, part of Indian state-run power producer NTPC Ltd, to install a 300-MW solar project at Khavda RE Power Park, Rann of Kutch, Gujarat. The engineering, procurement and construction (EPC) contract, including three years of operations and maintenance, is worth INR 15.35 billion. This is the third such contract that SWRE has obtained from NTPC REL in just over a year, and the total value of these contracts is INR 58.5 billion. In addition, the company has obtained INR 31 billion worth of orders from other sources, bringing its year-to-date order intake to INR 89.5 billion. The formal signing of the contract is expected in due course.
What Is the Value of Sterling and Wilson's EPC Contract With NTPC REL?
The value of Sterling and Wilson's EPC contract with NTPC REL is estimated at over US$ 1.7 billion.

The contract is part of a broader effort by the Saudi government to diversify its energy sources and reduce reliance on fossil fuels.

The project is expected to create more than 2,000 direct jobs and contribute to local economic development in the Al Shuaibah region.

The project will also facilitate investments in the local renewable energy industry and help to reduce greenhouse gas emissions.

The plant is expected to generate more than 9 million MWh of electricity per year, enough to power over 800,000 homes.

The project is expected to provide a large percentage of the Kingdom's energy needs in the long term.

The project is also expected to have a positive impact on the environment, as it is expected to reduce CO2 emissions by over 7.5 million tons each year.
SOLAR DIRECTORY
Solar Installers, Manufacturers