SunAlpha Energy Offers Financing Scheme for Rooftop Solar Plants
Nov 4, 2019 06:02 PM ET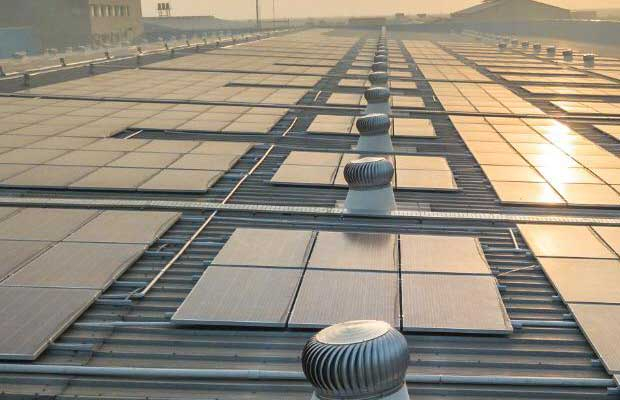 With an aim to make the adoption of solar power easier on the pocket, Rajasthan-based SunAlpha Energy on Monday has launched an easy EMI financing scheme for rooftop solar power plants.
During the initial launch of the facility, the company wants to target around one thousand homes and businesses with rooftop solar plants.
While launching this facility for mass adoption of solar power across all segments, SunAlpha, Co-founder & CEO, Raghav Mittal said "we are delighted to launch this unique EMI facility for the installation of rooftop solar plants for the easy accessebility of our prospective customers from all sectors."
He further added that "with fast approvals and executions, we intend to make the process seamless and worry free, so that our clients can focus on the savings. SunAlpha aims to enable 1,000 homes and businesses with rooftop plants during the initial launch of this scheme."
In this financing scheme, the company will offer a choice of twelve, eighteen, twenty four and thirty six months of EMI for it's customers for the facility.
In order to avail the benefits of the scheme, customers will require the standrad KYC documents of the applicants (PAN, Aadhar Card, Photo, Mobile Number) among other documents which the company's sales representatives will explain in detail.
Besides, they will also need to submit the documents such as – financials of the company, loan sanction letters, bank statements, monthly sales figures along with the list of shareholders and directors.
Meanwile, to make the process faster, the company has fastened the process of sanctioning the loan within 72 to 96 hours after receiving all documents.
The company is providing turnkey engineering, procurement & construction (EPC) services along with Comprehensive Maintenance Contract (CMC) services to industrial, commercial & residential consumers across India and aboard. It has its offices in Jaipur, Chennai, Hyderabad, Kolkata, Ahmedabad & Singapore.
SOLAR DIRECTORY
Solar Installers, Manufacturers