State's largest solar power project proposed for Concord, Sardinia
Oct 7, 2019 09:32 PM ET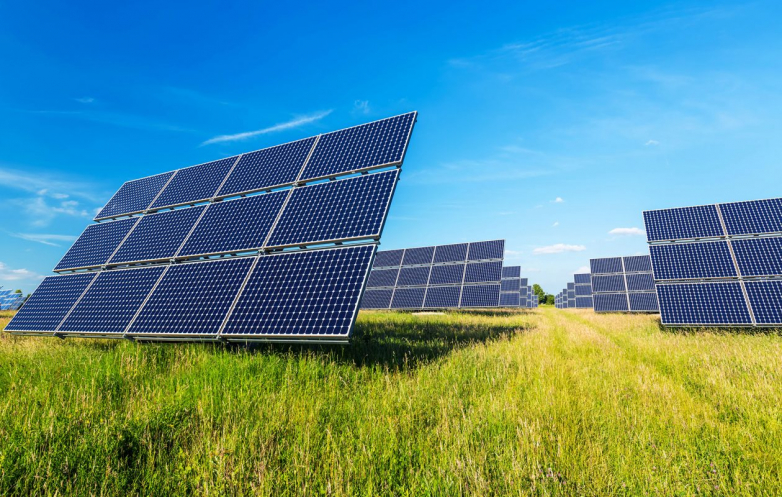 Chuck Bockhahn is just the kind of farmer that solar power developers love to meet.
"The dairy industry is driving me broke," said the 55-year-old Sardinia farmer, who sold his last cow last month.
Bockhahn, who once had a milking herd of 73 cows, now leases 200 to 300 acres of his land to a San Diego company planning the largest solar farm in New York State.
EDF Renewables has filed documents in Albany to begin the process of seeking a permit to put solar panels on 2,500 acres – equivalent to 1,890 football fields – in the southern Erie County towns of Concord and Sardinia.
Bockhahn hopes to earn about $1,000 an acre every year by leasing his property to EDF.
"Before expenses, (I'll earn) not quite as much, but I won't have the expenses," Bockhahn said. "There's going to be more room for profit."
Both in terms of size and power capacity, the 350-megawatt EDF project in Erie County and two other EDF projects submitted in Wayne and Herkimer counties are the largest ever proposed in the state. The company said the Erie County project would generate enough electricity to power 80,000 homes.
The Genesee Road Solar Energy Center, the Concord-Sardinia project's official name, isn't the only large solar farm recently proposed in Western New York:
EDF also presented plans for a 2,000-acre solar project in the Niagara County towns of Newfane and Hartland in August.
That same month, a Houston company, ConnectGen LLC, proposed a 2,000-acre solar project in Ripley, a Chautauqua County town.
And in September, ConnectGen submitted paperwork for a 1,400-acre solar project in the Wyoming County towns of Sheldon and Bennington.
These new proposals dwarf a 900-acre solar project that Cypress Creek Renewables of California proposed last year in the Niagara County towns of Cambria and Pendleton.
The landowners would receive annual lease fees.
Concord Supervisor Clyde M. Drake said he's heard from landowners in his town that EDF is offering annual payments of as much as $1,400 per acre.
Some struggling small farmers may find those payments to be a better deal than trying to grow crops or raise livestock in those fields.
"A lot of the farmers are having a hard time making a go of it," Drake said.
"They can't make it," agreed Sardinia Supervisor Beverly Gambino. "Their milk prices are low. They're working all the time. Everything's going up except what the farmers are getting for their milk. Yeah, you're losing farmland, but they're losing money farming, too."
Green energy or fields
The projects share something in common: They would take large swaths of farmland out of production and cover them with black, slanted panels 9 to 12 feet high.
It's an issue that more and more small towns and their farmers will face as New York State pushes toward the goal embodied in a law passed this year of drawing 70% of its electricity from renewable sources by 2030.
The power and the money may be green, but the fields will be black – with solar panels.
"It will also do another thing," Bockhahn said. "It will preserve a big chunk of land for 40 years, because it's a 40-year contract. If you don't do something with it, they all get split up into house lots."
Jack Honor, EDF's project manager, said the company already has about 1,800 acres under contract in Concord and Sardinia.
"It's good, flat farmland in a community that's supportive," Honor said. "Both towns that we're in have passed laws that encourage solar development. We anticipate that we would be able to sign up 100% of our land by around the end of the year if things go well."
"At this point, the Town Board isn't for it or against it," said Drake, the Concord supervisor.
"One side of me doesn't want to see government tell you what you can do with your property," Drake said. "On the other hand, you hate to see prime farmland covered with solar panels."
Ripley Supervisor Douglas Bowen, a former dairy farmer, is concerned about the loss of open land which would be caused by the 270-megawatt South Ripley Solar Project.
"I don't like seeing farmland going out of production, but on the flip side, farming these days has turned into a very low profit margin for many of the farmers, and this provides passive income or potential retirement income," Bowen said.
Cash offers to communities
Towns can choose to make a deal with the energy developers for payments under a host community agreement.
EDF's state filing says it will offer a total of about $875,000 a year to Concord, Sardinia, Erie County and the Holland, Pioneer and Springville school districts.
Divided among them, that's not all that much, but in the right situation, a town can hit the jackpot on renewable energy.
Sheldon, for example, made a deal with Invenergy LLC in 2007 when that company began to erect 75 wind turbines in the eastern half of town.
The payments, which according to the town website have totaled almost $9.9 million in the past 12 years, allowed Sheldon to do away with all town property taxes since 2007.
Now Big Tree Solar, ConnectGen's 175-megawatt project centered along Route 20A in Sheldon and neighboring Bennington, gives those towns an opportunity to make another deal.
The company said in a statement that the success of the wind project is one reason for asking to build a solar project in Sheldon.
Sheldon already is considering a much smaller solar project, Duke Energy's 20-megawatt, 78-acre Niagara Solar on Route 77.
The town has the final say on that project, because it is too small to be covered by the permitting process governed by Article 10 of the state Public Service Law, which Gov. Andrew M. Cuomo signed in his first year in office.
Red tape galore
Only power projects of more than 25 megawatts are affected by Article 10, and so far no solar project anywhere in the state has yet made it through the entire process, according to Daniel A. Spitzer, a Buffalo attorney retained by Sheldon to handle legal work regarding the Duke Energy proposal.
"The process is far too long and involved," Spitzer said. "If you're really serious about addressing climate change, then you have projects that can be built in an economical manner to address climate change."
ConnectGen's paperwork estimates that construction on its projects may not start for three years.
"Article 10 is a very difficult and onerous and time-consuming process," said Honor, the EDF representative. "What makes New York attractive to us is the state's strong commitment to pursuing renewable energy."
"The private market is responding to New York's leadership and commitments, and utility-scale solar projects are an increasingly significant contributor to our renewable pipeline," John D. Chirlin, spokesman for the Department of Public Service, said in an email.
"In the past four weeks alone, seven significant solar projects totaling more than 1,750 megawatts, including the three largest ever proposed, have been submitted to the Siting Board," Chirlin said. "This brings the total of renewable energy projects before the Siting Board to 38, totaling over 6,000 megawatts."
"Article 10 is designed to have a significant amount of local participation," Honor said. "It's just that the State Legislature and the Governor's Office are failing to act on actually implementing that local voice on the siting board."
In June, State Sen. Robert G. Ortt said state officials had not appointed local members to the siting board for 19 of the 25 power projects then on the list.
Compared to a review by a typical local planning board, "the Article 10 process is 100 times more thorough in its review of environmental issues, its review of cultural issues, the noise, the visual impact," Honor said.
SOLAR DIRECTORY
Solar Installers, Manufacturers