SolarSkin graphic overlay made use of on 250-kW floating solar project at Universal Orlando
Feb 26, 2021 11:26 AM ET
A 250-kW floating solar array installed by D3Energy outside Universal Orlando themepark likewise makes use of SolarSkin innovation to brand the range with the park's parent business's logo.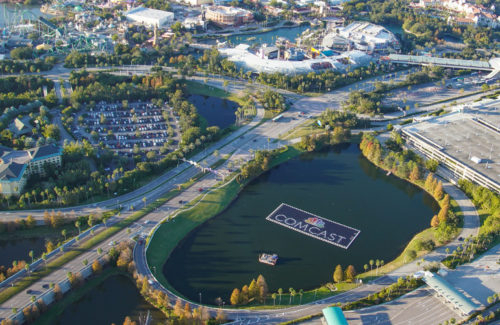 SolarSkin is a totally customizable visuals overlay that can be imprinted with any kind of artwork as well as related to any type of solar array. It allows businesses to infuse personalized artwork, brand name shades and logos into their sustainability projects. Found at the entrance to the theme park, the selection includes 645 high-efficiency photovoltaic panels with the renowned Comcast peacock logo overlayed.
" We are proud to have actually been chosen for this interesting project. As one of the most efficient aesthetic solar innovation in the market, SolarSkin was the ideal fit to achieve the branding and full-color logo that Comcast as well as Universal Orlando sought," stated Senthil Balasubramanian, Chief Executive Officer of Sistine Solar. "This innovation installation will certainly be visible to the estimated 11 million site visitors to the theme parks yearly, as well as we expect it to motivate other brand names to accept solar as well as develop beautiful works of art utilizing the power of SolarSkin."