SolarEdge forced to increase expedited shipping through Q2 2020 on sustained demand growth momentum
Aug 7, 2019 04:39 PM ET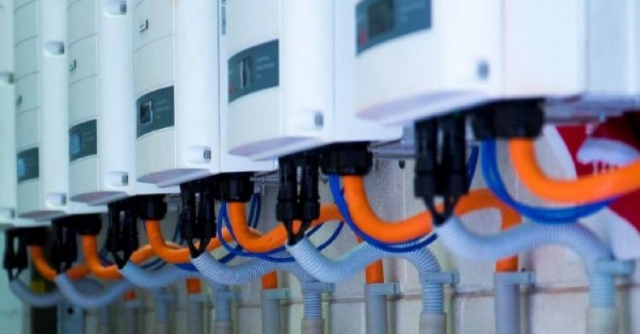 Major PV inverter manufacturer, SolarEdge Technologies has been forced to accelerate expedited shipping via air freight, despite a 25% increase in manufacturing capacity as the company continues to set quarter sales records.
SolarEdge management noted in their second quarter 2019 earnings call that its ongoing rapid growth in sales not only required increasing production capacity at a faster pace than expected at the beginning of the year but it would have to incur higher costs, due to the need to increase expedited shipping through the second half of 2019.
Guy Sella, founder, Chairman and CEO of SolarEdge Technologies said; "Over the last month, we increased the [manufacturing] capacity in China and are now ramping the Vietnam facility, so we're confident that our production capacity is sufficient to meet this growing demand. What we cannot control without adding expenses is shipment time. We expect that in order to meet the growing demand, we will increase our expedited shipment expenditures in the next few quarters."
However, in response to financial analyst questions in the call, Ronen Faier, CFO of SolarEdge noted that expedited shipping was expected to continue through the second quarter of 2020, due to ongoing demand and a slowdown in production related to the next Chinese New Year holidays.
"The main problem is actually how do you ship everything and how do you bridge the six weeks that usually our products are on sea when you send it using marine shipment instead of air shipments that take only a few days," noted Faier. "This is the only gap that we're not able to bridge. So, in general, the reason that I said to Q2 2020 is because we take into account the demand that we see for Q3 and Q4 and know what we need to ship and what is the production plan and shipping capacity outside of our factories into the United States, compared to the demand. We understand that in Q1 because of the early Chinese New Year, we will have a little bit of disruption in the manufacturing that again will have to be compensated. Although we will have more capacity with expedited shipments to meet the demand, while in Q2, we will already have capacity in place in our factories. At the same time, we will be able to start seeking excess capacity that we manufacture compared to demand using ocean freight and then the ocean freight will displace the air shipment."
As a result, margins would be impacted by around 2.5% in the third quarter of 2019, which would ease in the second quarter of 2020, according to SolarEdge's CFO.
Demand growth
SolarEdge said that revenues from its main solar business had increased by 21%, since the previous quarter, primarily driven by the sales growth in Europe (mainly in the Netherlands, Germany, Sweden and Poland), which accounted for 48% of second quarter sales, a new record for the company.
The US accounted for 41% of solar revenues in the reporting quarter, increasing quarter-over-quarter to US$124.7 million, according to the company.
SolarEdge said that rest-of-the world demand accounted for 11% of sales in the reporting quarter, another company record.
The company reported total PV inverter shipments of over 1.3GW (AC) for the reporting quarter, compared to 1.1GW (AC) in several previous quarters, due to capacity constraints, which are starting to ease with extra capacity added in China and ramp of production in Vietnam. The 'Commercial' market segment sales were said to have accounted for 44.3% of total megawatts shipped in the quarter.
Total inverter unit shipments in the second quarter jumped to 160,000, up from 131,000 in the previous quarter.
The company also shipped over 3.7 million power optimizers in the second quarter of 2019, up significantly from 3.02 million in the first quarter of 2019.
Financial results
SolarEdge reported second quarter 2019 revenue of US$325.0 million, an increase of 20% from the prior quarter and 43% higher than prior year quarter, also setting a new quarterly revenue record and a new revenue record within its solar business of around US$307 million.
GAAP gross margin was 34.1%, up from 31.7% in the previous quarter, while slightly higher than 34% guided at the high range. However, gross margin was down from 36.1% year-over-year. Gross margin was said to be negatively impacted by the increase in US tariffs on China made products.
Energy storage manufacturing update
SolarEdge said that its planned cell battery manufacturing capacity, via its acquisition last year of Korean firm, Kokam was intended to be 1 to 1.8GW depending on product sales and product type mix.
However, management said that the plant was being designed to enable expansion to a total capacity of 3 to 5.2GW. Capital expenditure for the initial volume production phase was put at US$50 million to US$60 million for the equipment, building and infrastructure.
Energy storage systems are expected to be available worldwide in the first half of 2020, according to the company.
Guidance
SolarEdge said that it expected third quarter revenue to be within the range of US$395 million to US$410 million. Revenue from the sale of solar products was expected to be within the range of US$375 million to US$390 million.
Gross margins are expected to be within the range of 32% to 34%. The gross margin from its solar business are expected to be within the range of 33% to 35% in the third quarter of 2019.
SOLAR DIRECTORY
Solar Installers, Manufacturers