Solar Mini-Grids, Lighting-Up Marginalised and Remote Communities
Dec 3, 2021 10:42 AM ET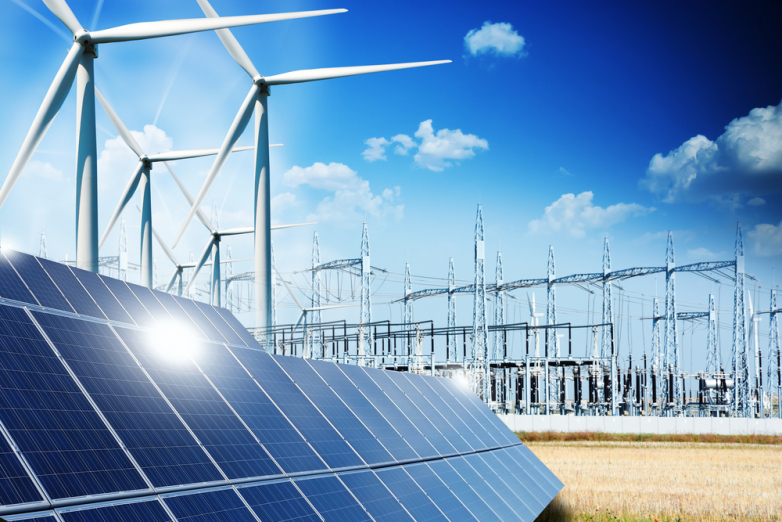 Access to affordable, reliable and sustainable energy is a major global challenge, especially in poverty-stricken developing nations. It is estimated that about 75% of homes and families in Sub-Saharan Africa do not have access to public grid electricity (ACEF & ENEA, 2020).
Solar mini-grids are also called solar micro-rids are being promoted globally and especially in developing nations to power remote and marginalised communities. It is reported that the adoption of solar min-grids in developing countries has grown from around 2,000 connections were done compared to a whopping 41,000 in 2019 due to the increase in interventions on the implementations of the same (AMDA & ECA, 2020). Solar mini-grids are characterised by small-scale solar electricity generation systems that are independent of the main public grid. Solar mini-grids generate electricity from solar energy with a range of 1kW- 1MW (ACEF & ENEA, 2020). Mini-grids can also be used for alternative sources like; diesel, biomass, wind power projects or mini-hydro electric power systems.
Below we are going to discuss some of the benefits achieved by communities that have adopted the technology;
Energy reliability
Solar mini-grids offer cheap and reliable energy to marginalised and remote communities. Solar mini-grid projects are suitable for developing nations in regions like Sub Saharan Africa and Asia characterised by high daytime temperatures and unlimited solar energy during the day. The development of solar mini-grids thereby provides residents and users access to cheap electricity all year out. Access to energy in these remote communities usually happens to be a challenge due to the high cost of connection. Solar mini-grid systems happen to have a 50% cheaper cost of connectivity as to accessing grid power (ACEF & ENEA, 2020).
Social benefits
Access to clean and affordable energy that is reliable throughout the year. This results in n the improvement of living standards and the health of the community (ACEF & ENEA, 2020). Solar mini-grids also provide opportunities for improving safety through security lighting and enhancing the quality of services in the neighbourhoods. People living in remote villages in developing nations have gained the ability to use and access mobile phones, computers, the internet, and televisions thereby enhancing communication.
The adoption of solar mini-grid technologies in developing countries also contributes to gender benefits and empowerment of the role of women (AMDA & ECA, 2020). Women in developing nations assume the traditional domestic roles of being the caregiver. Access to electricity makes activities like cooking, lighting, refrigerating as well as other related chores more efficient. It is also crucial to note that solar mini-grid companies have to adhere to gender equality policies thereby a good number of women have gained jobs at different positions in the solar firms.
Environmental benefits
Climate change and global warming have become major challenges with the most vulnerable being communities in poor and developing countries (World Bank, 2017). As a result of climate change, developing countries are experiencing drought, food shortage, and extremely high temperatures during the day and extremely cold ones during the night (World Bank, 2017). Solar mini-grids offer marginalised and remote communities in developing countries access to clean energy that has very low to minimize effects on the emission of carbon and other environmental contaminants.
The use of clean energy that is free from toxic chemicals also improves the quality of life for people and other living organisms as well (World Bank, 2017). This reduces useability to breathing-related as well as gastral related infections due to inhaling and consumption of contaminated food.
Economic benefits
Researchers have highlighted that solar mini-grids have a 50% less cost of connection compared to public grid systems (ACEF & ENEA, 2020). Solar mini-grids also offer cheap energy to individual houses and communities as no extra levies and costs are charged for the energy. For example, public grid electricity in Kenya costs $3.45/ kW while the average monthly fixed cost of Solar mini-grid electricity is $1.47 (Roche & Blanchard, 2018). Further, solar mini-grids have increased the number of quality and sustainable employment opportunities in developing countries and the entire globe as well.
Solar mini-grids have boosted the growth of small and medium-class entrepreneurs in developing countries (World Bank, 2017). Due to access to cheap and reliable electricity, business people have been able to expand their businesses through the installation of systems like drink coolers. Other businesses like Cyber Cafes and Printing Shops have also been established in areas where that would not have been possible to the cost of tapping electricity from the main public grid. The production of clean and sustainable energy has also contributed to the attainment of a green economy and sustainable consumption and production goals.
Some of the obstacles to the adoption and development in most developing countries include; Lack of funding; Minimal government, political, and policy support; Lack of awareness and skill; Low levels of technological development and access to quality research (World Bank, 2017).
Conclusion
From the above discussion, it is clear that necessary interventions, policies and financial support needs to be availed to promote the adoption of solar mini-grid systems in developing countries. This is because they offer numerous advantages as compared to public grids. The systems also offer low-cost energy that has very minimal carbon emissions not only for our households but also in the commercial sector.
The technology can also be promoted and implemented globally thereby providing affordable and clean energy to companies, firms, neighbourhoods, communities, and individual dwellings. All these will be crucial in stimulating sustainable communities, economies, and quality living environments in developing countries and the world at large.
References
ACEF & ENEA. (2020). Scaling-Up Mini-Grids For Rural Electrification. Lessons from AECF's project portfolio, 1-43.
AMDA & ECA. (2020). Benchmarking Africa's Mini-Grids. 1-59.
Roche, O., & Blanchard, R. (2018). Renewable Energy, 685-694.
World Bank. (2017). Electrifying Rural and Remote Areas through Mini-Grids. INCLUSIVE INNOVATION, 1-12.
SOLAR DIRECTORY
Solar Installers, Manufacturers