Solar farm with 3.6-MWh sodium-sulfur BESS up and running in Mongolia
Nov 29, 2022 04:57 PM ET
The Asian Development Bank (ADB) and the Mongolian government have actually inaugurated a 5-MW solar PV farm hybridised with a 3.6-MWh battery power storage space system (BEES) in Zavkhan province, Mongolia, the bank claimed on Monday.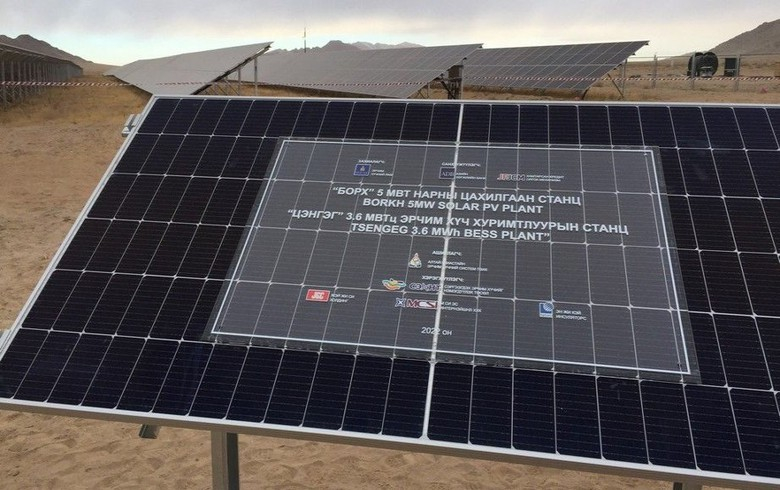 The hybrid, which likewise includes an innovative power administration system running in Zavkhan's funding of Uliastai, is fully grid-connected and also all set to solution mainly backwoods in the western part of the nation. The plant will produce around 8,800 MWh of solar power and also 1,300 MWh of charged and discharged energy in the Altai-Uliastai power system, the ADB stated.
The BESS is a sodium-sulfur kind of battery, which is better suited for Mongolia's severe winters.
The facilities appeared of the ADB's Upscaling Renewable Energy Sector Project as one of the program's sub-projects. The ADB approved the overall project in September 2018, committing car loan funding towards the development of 41 MW of dispersed renewable energy systems throughout several power and also warm sub-projects in the much less developed area of western Mongolia. The Strategic Climate Fund as well as the Japan Fund for the Joint Crediting Mechanism (JFJCM) contributed grant co-financing.
The Uliastai solar-plus-storage hybrid sub-project was co-financed with a USD-6-million (EUR 5.8 m) grant from the JFJCM.
"Thanks to this project, greater than 48,000 consumers of greater than 8,000 families in Altai-Uliastai region will certainly receive tidy and also trustworthy power," stated Byekbolat Khalik, the head of renewable energy department of Mongolia's ministry of power.
SOLAR DIRECTORY
Solar Installers, Manufacturers