Solar drives Neoen profit boost as clean energy portfolio hits 9GW
Sep 26, 2019 09:29 PM ET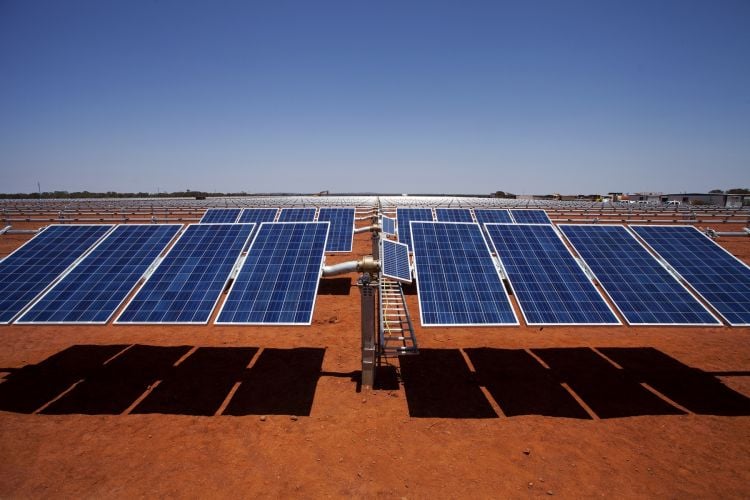 Solar project milestones helped Neoen achieve a marked profit boost in the first half of 2019, culminating in the addition of more than 1GW to its clean energy portfolio.
Strong growth in the solar business was the "chief driver" of the 24% rise in group-wide EBITDA between H1 2018 (€75.6 million, or US$82 million) and H1 2019 (€94 million, or US$102 million), the firm said this week.
Its newly-released H1 2019 update shows the firm recorded €16.7 million (US$18.2 million) in positive net income over the first six months of the year, a whopping 131% rise on figures for the same period in 2018.
At €118.1 million (US$129 million), Neoen's H1 2019 revenues were up 30% on H1 2018 values. Solar-specific revenues – accounting for 46% of the group-wide total – grew even faster, rising 82% compared to H1 2018 figures.
However, EBITDA margins saw a slight dip between H1 2018 (83.2%) and H1 2019 (79.6%), but "stronger operating performance" of solar plants in Europe and Africa helped keep the drop smaller than it could have otherwise been, Neoen explained.
Hybrids in Australia, tender wins in Europe
Solar's positive role in Neoen's H1 2019 fortunes came as the IPP took its global clean energy portfolio to the 9GW mark, with 1.3GW-plus added over the year's first six months. Over 5.7GW of the 9GW lies at "advanced" stages, 1.58GW of which are tender-ready projects.
Australia was a solar highlight of Neoen's past few months. Having commissioned the Dubbo, Parkes, Griffith and Coleambally PV projects in 2018, the firm then took what was described as Victoria's largest scheme to date – 128MWp Numurkah – to the same stage in July 2019.
Over in the Oceanian nation, the IPP has now set its sights on large-scale hybrids. Between August and September alone, it has put forward plans for a complex mixing wind (1.2GW), solar (600MW) and battery storage (800MW) and a similar 275MW superhub, both in South Australia.
Neoen's H1 2019 update also documented European milestones so far this year. The firm reaped 43MWp in contracts at France's solar tender in August – the last of a programme that was then renewed for 2020 – for five projects due to go live in 2021.
As the IPP noted this week, this year it also stood amongst the winners of Portugal's momentous solar tender. The auction, which produced low-record bid prices of €14.76/MWh, saw Neoen secure a 15-year PPA for a 65MWp PV project at slightly higher tariffs of at €23.47/MWh.
SOLAR DIRECTORY
Solar Installers, Manufacturers