SkipRail: Less Rails, More Savings
Aug 9, 2023 01:40 PM ET
Pegasus Solar has unveiled SkipRail, a clamp that cuts down mounting needs for pitched roofs, saving installers time & materials while providing certified wind/snow load ratings of 160-mph & 40 psf. Now available from distributors nationwide.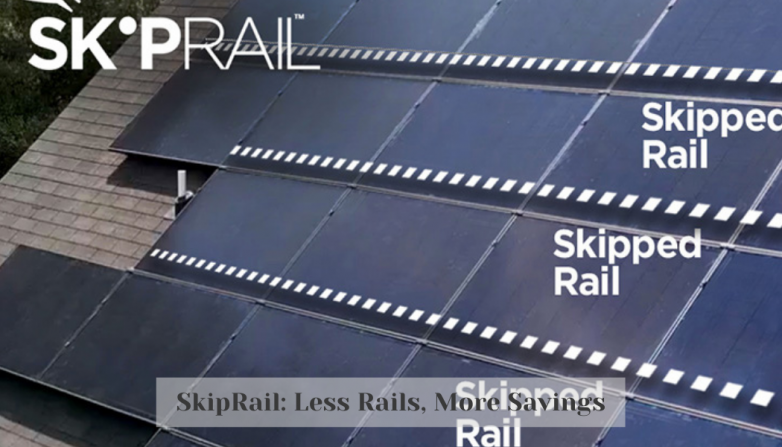 Pegasus Solar, a solar roof mounting company, has patented and debuted SkipRail, a clamp that reduces the number of mounts and roof penetrations needed for pitched roof projects. SkipRail is designed to save on installation time and materials by eliminating the need for two miles of rail, 1,500 roof penetrations, 10,000 pounds of material, and labor-intensive steps that are usually required. It is rated for 160-mph winds, snow loads up to 40 psf, and is suitable for composition shingle, tile, metal and other pitched roof types, as well as low and steep slopes and both portrait and landscape arrays. Installers can use Pegasus's Design Tool to configure SkipRail arrays and it is now available from solar distributors nationwide.
What Benefits Does Pegasus Solar's SkipRail Offer?
Benefits of Pegasus Solar's SkipRail:
Reduces the number of mounts and roof penetrations needed for pitched roof projects

Eliminates the need for two miles of rail, 1,500 roof penetrations, and 10,000 pounds of material

Reduces installation time and labor-intensive steps

Rated for 160-mph winds and snow loads up to 40 psf

Suitable for composition shingle, tile, metal and other pitched roof types

Decorative for both portrait and landscape arrays

Accessible from solar distributors nationwide

User-friendly Design Tool allows for easy configuration
SOLAR DIRECTORY
Solar Installers, Manufacturers