Siemens backs Aussie plan to produce hydrogen via 5GW PV-plus-wind complex
Oct 8, 2019 09:40 PM ET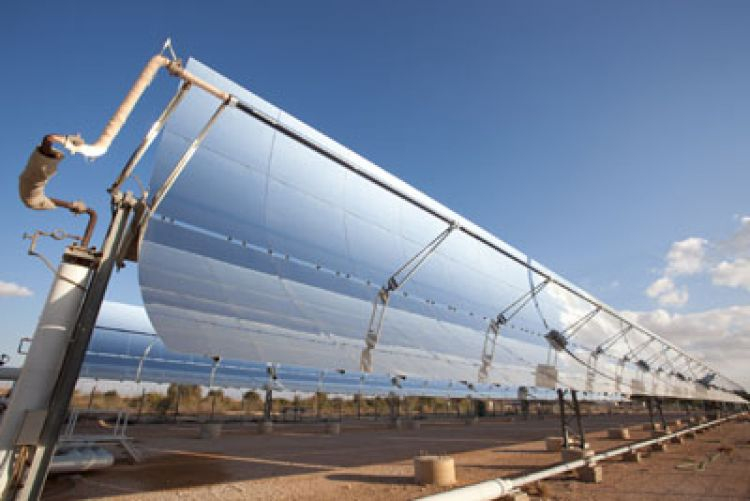 Developer Hydrogen Renewables Australia (HRA) and German engineering giant Siemens have unveiled plans for a hydrogen production facility in Western Australia, meant to be powered by a whopping 5GW of wind and solar.
Siemens will provide electrolyser technology to the project, which will be deployed on a heritage farm in the state's mid-west, just north of the city of Kalbarri.
"This project will not only help local industry but also the growing demand for green hydrogen from Asian and other markets," said Terry Kallis, executive chairman of HRA. "Imagine exporting West Australian sunshine and wind to the world in the form of hydrogen."
He added that the project's location "is the best in Australia for combined solar and wind, making it one of the most cost-effective spots to produce clean energy."
"Australia has potential like no other country in the world for hydrogen production and export – as long as we act upon the opportunity quickly," said Siemens Australia Pacific CEO Jeff Connolly. "It's heartening to see strong recent bipartisan leadership at both federal and state levels for hydrogen."
The project's sponsors plan for output to ramp up gradually, initially producing hydrogen for transport fuel. It will then be blended into existing domestic pipeline networks, before finally being exported to hydrogen-hungry markets in Asia, notably Japan and Korea.
Japan has a target to procure 300,000 tonnes of low-emission hydrogen annually by 2030, while South Korea wants to produce 6.2 million hydrogen cars for domestic use and export.
Green hydrogen enters spotlight in resource-rich Australia
The local Indigenous community has given the hydrogen plant its support, according to Siemens, and provided the developer with the license necessary for resource monitoring. An Indigenous Land Use Agreement will be drawn up in 2020.
Community consultations are expected to start in Kalbarri in November. Discussions with the Western Australian and Commonwealth governments, Northampton Shire Council and the local Nanda Aboriginal Corporation are ongoing.
The hydrogen project is the latest of a growing series in Australia recently, amid a deluge of enormous solar-plus-storage developments that includes Sun Cable's AU$20 billion (US$14 billion) plan to ship solar energy from a 10GW project to Singapore.
In July, the Western Australian government unveiled an AU$10 million (US $6.7 million) renewable hydrogen fund to spur private sector investment in the green fuel.
The state's rich wind and solar power potential, existing export energy infrastructure, expanses of available land and proximity to markets such as Japan and Korea make it a frontrunner in the burgeoning global renewable hydrogen industry, according to the government.
In South Australia, French developer Neoen wants to add 50MW of hydrogen production to its approved 275MW wind-solar-battery energy park, subject to the outcome of a state-funded feasibility study and community consultation.
SOLAR DIRECTORY
Solar Installers, Manufacturers