Savannah to develop 200MW of solar in Niger
May 11, 2023 11:10 AM ET
Developer expects to obtain sanction for 2 projects in 2024 with very first power targeted 2025/2026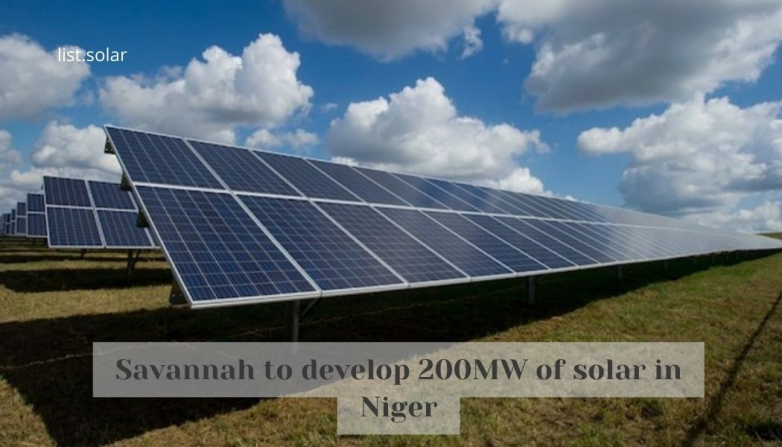 Savannah Energy has actually authorized an agreement with Niger's government leading the way for the development of 200MW of solar in the West African country.
The developer's subsidiary Savannah Energy Niger Solar Limited has actually signed a memorandum of agreement (MoA) with the government of the Republic of Niger for the growth of two solar plants with a mixed installed power generation capacity of approximately 200MW.
Complying with the awaited conclusion of the called for usefulness researches over the course of the next twelve month, the websites are anticipated to obtain project assent in 2024, with very first power targeted in the 2025 to 2026 window.
A signature ceremony was kept in Niamey participated in by His Excellency Ibrahim Yacoubou, Minister of State for Energy as well as Renewable Energies, Her Excellency Catherine Inglehearn, British Ambassador to the Republic of Niger, and Yacine Wafy, Savannah's vice president West Africa.
The two recommended solar plants are expected to be situated within 20km of the cities of Maradi and Zinder, respectively, in southerly Niger.
Each plant is anticipated to have actually a mounted capacity of between 50MW as well as 100MW.
The centers will be linked to the South Central section of Niger's electrical power grid, which is anticipated to be interconnected to the Western electrical energy grid zone (which serves Niamey) by 2026, as part of a World Bank funded project.
Savannah anticipates to money the developments from a combination of its own inside created cashflows as well as project specific financial obligation.
Yacoubou claimed: "These projects are an instance of the Republic of Niger's strategy to enhance electrical power access for our people at an inexpensive price through an expanding energy mix, as we have actually described in our National Strategy of Energy Access (SNAE) and also our National Policy Document on Electricity (DPNE).
These projects are available in addition to the as much as 250MW Parc Eolien de la Tarka, the wind farm signed with Savannah last year, which is anticipated to begin building in 2024.
Chief executive of Savannah Energy Andrew Knott said: "These are specifically the type of high developing impact projects our renewable resource division is looking for to deliver, with the potential to increase on-grid electrical power supply in country by over 20%.
" We look forward to working with the federal government of Niger as we look for to advance these projects through their development as well as building phases in the direction of initial power in the 2025 to 2026 window."
SOLAR DIRECTORY
Solar Installers, Manufacturers