Sahel summit backs 'Desert to Power' plan to bring solar to 60 million
Sep 17, 2019 08:13 PM ET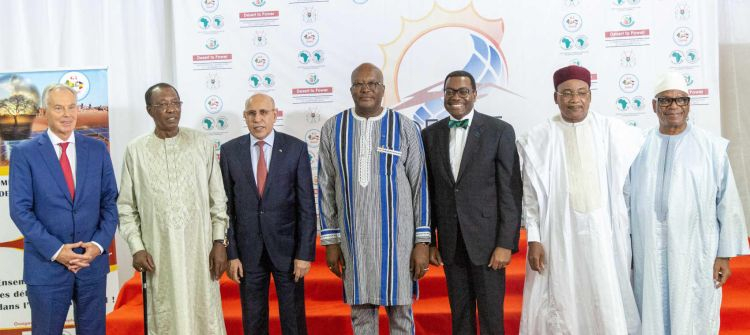 An African Development Bank (AfDB) initiative that wants to install 10GW of solar energy across the Sahel by 2025 was endorsed by G5 Sahel heads of state at a summit held last week in Ouagadougou, Burkina Faso.
The Desert to Power initiative wants to guarantee universal access to electricity for 60 million people living in Burkina Faso, Eritrea, Ethiopia, Mali, Mauritania, Niger, Nigeria, Sudan, Djibouti, Senegal and Chad. It aims to "impact the standard of living" of a further 190 million.
The G5 Sahel includes Burkina Faso, Mali, Mauritania, Niger and Chad.
President Christian Kaboré of Burkina Faso, also the current head of the G5 Sahel, urged the private sector to support the initiative, which is forecast to cost US$20 billion in total and US$140 million in the project preparation phase.
"I have no doubt that with technical leadership of the AfDB, we will be able to mobilise the necessary funds. Access to electricity is key for the economic development, prosperity and security of the G5 Sahel countries," President Kaboré said at a press conference during the summit.
The five priority areas agreed by leaders during the talks included expanding utility-scale solar generation capacity, extending and strengthening power transmission networks, accelerating electrification through decentralised energy solutions, revitalising national power utilities, and improving the business climate in order to encourage private sector investments. The AfDB will head a joint taskforce that will ensure that priority in energy provision is given to rural, energy-poor communities.
According to an AfDB release, the Desert to Power initiative galvanised "huge political support" during the recent G7 Summit in Biarritz, France.
AfDB president Akinwumi Adesina likened the initiative to a "baobab of energy."
"If the Sahel is blessed with this super abundant natural resource, it simply means God intended for us to have electricity 100% through the sun. It is, therefore, time to turn the Sahel's largest natural resource, the sun, into the most powerful driver of its growth and prosperity. That is why we are here," he said.
Former British Prime Minister Tony Blair also participated in the meeting and endorsed the initiative in his role as executive director for the Tony Blair Institute for Global Change.
SOLAR DIRECTORY
Solar Installers, Manufacturers