ROUND-UP: UBS and Tetra Pak trumpet solar, World's largest hospital PV project
Sep 12, 2019 08:24 PM ET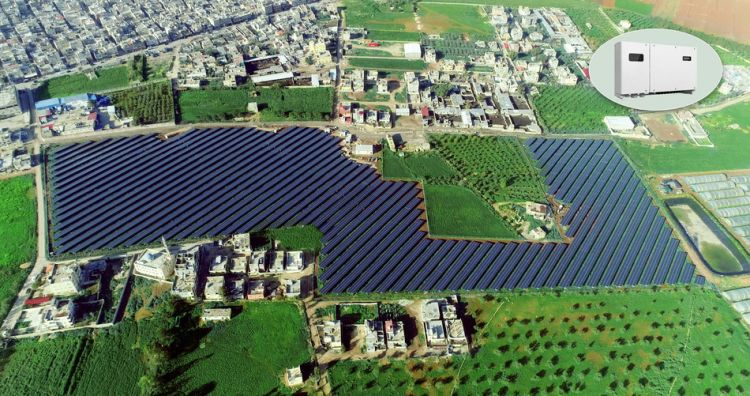 UBS turns to solar to power Singapore offices for 10 years
12 September: UBS Singapore has signed a 10-year agreement with Singapore-headquartered energy, marine and utility company Sembcorp Industries to provide solar power for the bank's offices.
The power will be generated from 15,000 rooftop solar panels with 6.4MWp capacity that will be installed on top of a 400,000-square-metre exhibition hall in Singapore this December. The generation will cover 25% of the bank's consumption.
UBS Singapore is aiming for 100% renewable power by 2025, according to a statement.
World's 'largest' hospital solar PV project now live
11 September: Jordanian solar modules producer Philadelphia Solar wrapped up construction in late August of an 8.2MW solar PV plant set to power a hospital in the Jordanian capital of Amman.
Chinese technology and telecoms giant Huawei, which supplied the facility's PV string inverters and 'Smart Logger', claims it is the largest PV farm built for a single healthcare facility. Philadelphia Solar supplied more than 25,000 325Wp polycrystalline panels.
The electricity generated at the 86,000-square-metre turnkey plant will cover the entirety of the 200-bed Abdali Medical Centre's electricity consumption, according to Huawei.
Argentinian government lauds home-grown solar park
11 September: Argentina has powered up a 1.15MW solar PV plant in the central province of Mendoza last weekend.
The Pasip solar plant, developed by the provincial energy company, is contracted to sell energy to the state's electrical interconnection system. It was awarded contracts in round 1.5 of the government's renewable energy programme, RenovAr, which took place in late 2016.
The 4,000-panel project is a proudly Argentinian venture, according to a government release, with all solar panels, inverters and trackers supplied by national companies. Fourteen Argentinian companies supplied equipment and 46 small- and medium-sized businesses were hired for services.
Primary, secondary and university students visited the park during its construction for educational purposes.
Tetra Pak hits 1,000 kWp milestone
11 September: Packaging and processing company Tetra Pak has revealed it now has a solar energy capacity of 1,000kWp, thanks to 3,000 factory rooftop solar panels.
The Thai company, which works with German renewables giant Baywa r.e. on its solar generation, wants to source 100% of its energy from renewables by 2030.
SOLAR DIRECTORY
Solar Installers, Manufacturers