Renewable energy can provide 33-50% people electrical energy by 2030, yet not likely to hit Biden 80% target
Jul 22, 2021 05:01 PM ET
If existing fads proceed, renewable energy will provide about one-third people power to the grid by 2030, although this could get to fifty percent of generation if implementation rises, according to information by the Energy Information Management (EIA) as well as the Federal Power Regulatory Commission (FERC).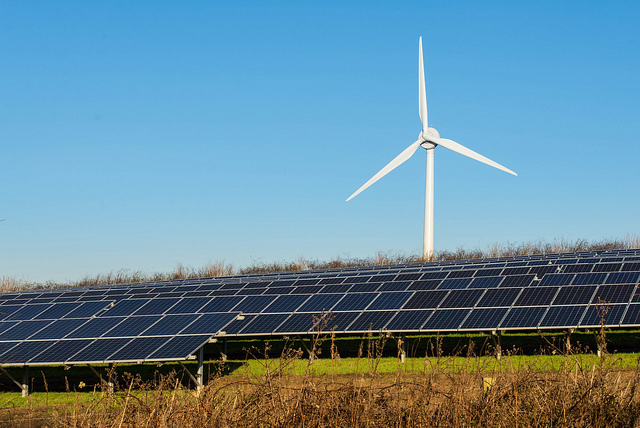 Even this, nonetheless, would disappoint United States Head of state Joe Biden's target of 80% renewable energy use by 2030, which is ending up being unrealistic unless implementation significantly speeds up quickly, maintaining levels of peak growth located in the last 6 years, EIA data programs.
The EIA's Electric Power Monthly report exposed that renewable energy provided 22.5% people electrical power in the first four months of 2021. In 2011, the number was 13.75%, meaning renewables included around 1% to its share of US power supply annually.
Nearly all of this growth in down to solar and also wind, which rose from 3.3% in April 2011 to 13.9% in April 2021, with various other kinds of renewables primarily unmodified over the years at 9-10%.
If this trend continues, renewables will certainly give around one-third people electrical power generation in 2030. FERC data confirmed this circumstance, revealing that if the projected development rate is maintained over this decade, renewables would provide around 38% of the nations electrical energy by 2030.
Hitting 50% is possible with solar and wind
Strong annual development rates for wind as well as solar over the past 6 years provide hope that renewables can hit 50% of electricity generation by 2030, keeps in mind the EIA information.
While wind has actually expanded by around 10% each year since 2014, solar has actually broadened a huge 30% generally yearly, although there are some indicators of it slowing recently with the last 3 year's recording 21% yearly growth.
Sustained future growth could see wind power doubling its generation from 2020 to 2030, with solar enhancing by 600% over the same duration.
Under this situation, wind as well as solar would certainly be generating around 20% of US' power each, with various other renewables adding 10%, reaching the 50% total amount.
Moreover, FERC said the enhancement of 42.8 GW of utility-scale solar to the 57.9 GW of existing capacity-- a rise of 74%-- is a "high chance". Another "high likelihood" is wind broadening its existing ability of 125.7 GW by an additional 20.5 GW. Both make striking 50% more probable.
Getting to 80% not likely unless highest development price reproduced over years
Head of state Biden's 80% target is just possible if a much faster growth track is become aware. Wind power has expanded by 12% in three of the last six years, while solar, as formerly stated, has seen annual development prices of 30%, although this has dipped in the past three years.
If the United States can sustain these highest possible development rates through to 2030, which would certainly require substantial degrees of regular public and exclusive investment over the staying decade, after that striking 80% is possible. Wind would certainly make up around 25% and solar would certainly be almost 45%. Include one more 10% from other renewables (hydropower, biomass, geothermal, and so on) as well as you would certainly get to Biden's 80% target. To achieve this would certainly also need a massive expansion in labor force.
SOLAR DIRECTORY
Solar Installers, Manufacturers